The Tacx Neo smart trainer has been around for a few years now and has long been considered the 'big daddy' of direct drive trainers. We've had our hands on one for the past four months now and been putting it to the test to see if it really is the best smart trainer on the market.
There was a time when turbo trainers were an instrument of pain only ever used during the darkest of winter days. You'd reluctantly put your kit on before an hour of staring at the wall in front of you wondering why time seems to move slower during a turbo session. Luckily, those days are long gone the development of smart trainers and virtual training apps like Zwift has changed how we approach training indoors.
Tacx Neo Smart Trainer Setup
First things first, how easy is the Tacx Neo to setup? The answer; remarkably simple. During the majority of our training sessions, we plugged the Neo into a power supply to allow us to experience all the available features. It can, however, be used as a stand-alone unit, where it acts like a fluid trainer. The Neo communicates with smartphones, tablets and computers via ANT+/Bluetooth and can be paired with a number of devices in seconds. It also doesn't require any calibration and calculates speed and cadence as well as power to an accuracy of +/-1%.
It may be one of the largest trainers on the market, which can make moving the unit a little tricky, but the reason for this becomes apparent when you're on the bike. The wide base creates a solid but comfortable feel when riding both in and out of the saddle. The shape and design also mean there is a small amount of lateral pivot, a big improvement on that overly-rigid feel you may be used to with a static trainer.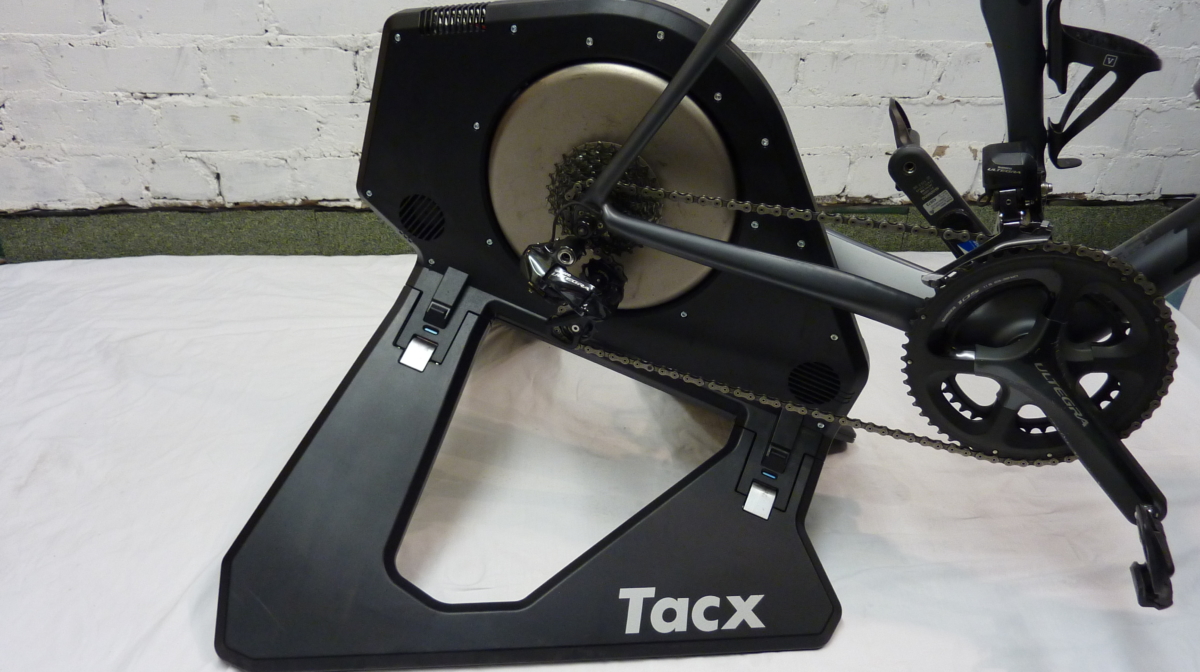 Ride Feel
There are a number of benefits to using a direct drive trainer (where you remove your rear wheel) over a basic resistance trainer. The biggest being that there is no wheel slippage when sprinting or riding out of the saddle because your chain and cassette are directly connected to the trainer and its motor. The Tacx Neo smart trainer really is in a league of its own when it comes to replicating a realistic road feel. A virtual flywheel dynamically controls the brake force, the resistance is continuously calculated (over 1,000 times per second) and adjusted to simulate natural road resistance.
The Neo also replicates descents, climbs and different road surfaces such as cobbles or gravel when paired with virtual training apps like Zwift or Tacx's training software. Hitting a climb of say 16% really does feel like you're out on the open road and when you're on a descent, cruising at 70kph, the flywheel continues to turn. Add to this a range of vibrations emitted when cycling over different road surfaces and you find yourself oblivious to the fact that you're stationary and cycling indoors.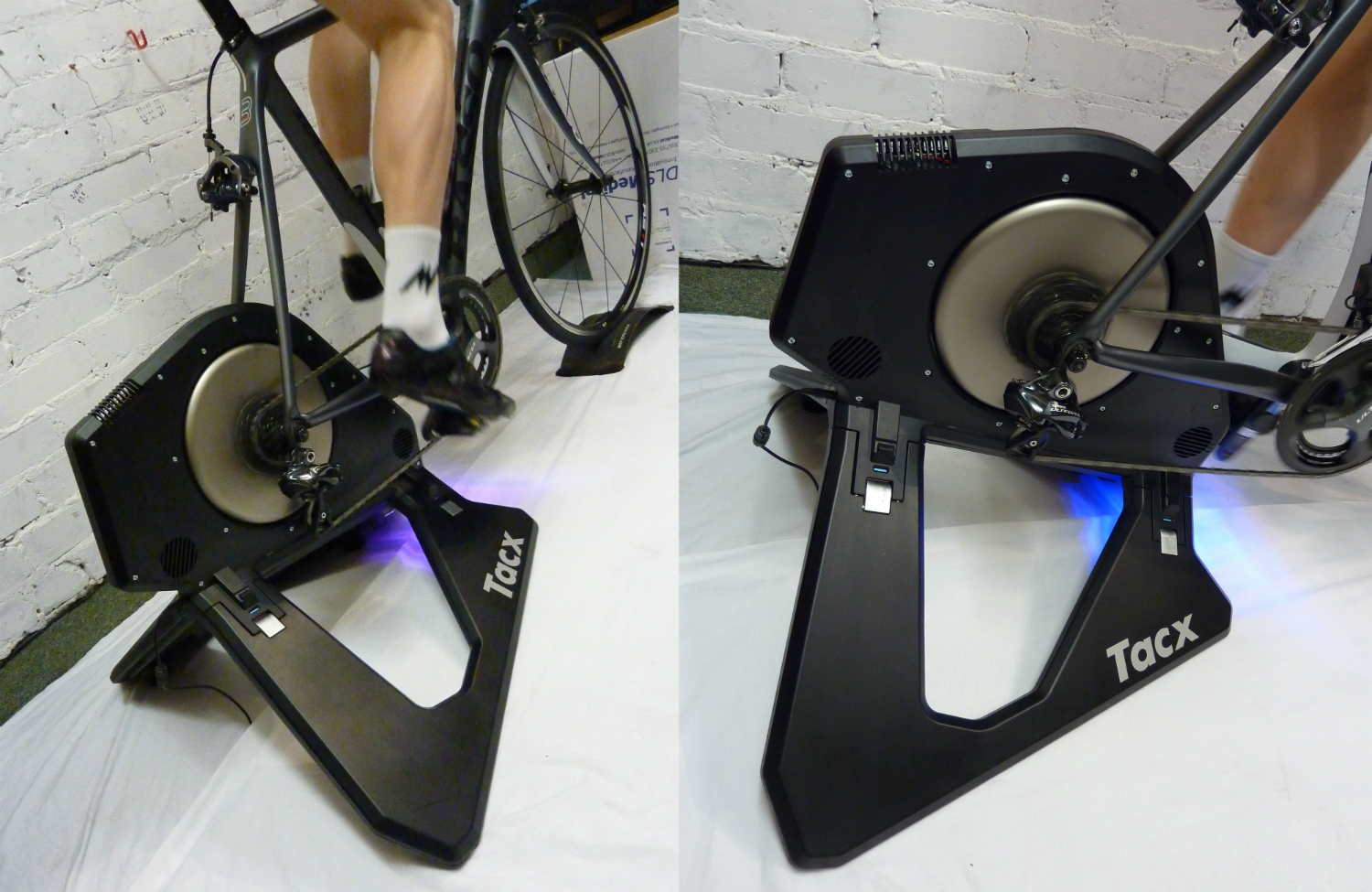 Smart Features
The Neo isn't the cheapest smart trainer on the market, so what features does it offer to make it stand out from the competition and it's the biggest rival; the Wahoo Kickr? If ever you've taken your headphones out while riding at a high intensity on a turbo trainer you'll have noticed the sheer volume at which they tend to operate. The Tacx Neo smart trainer, on the other hand, is almost silent, perfect if the neighbours are easily annoyed or your partner is trying to sleep.
My favourite feature has to be the erg mode, this revolutionised interval training on a turbo for me. The ability to select a virtual training session and focus solely on pedalling while the trainer increases and decreases resistance to each effort accordingly is a game changer. The last thing you want to be doing when you're heart feels like it wants to jump out of your chest is be searching for the best gear and optimum cadence.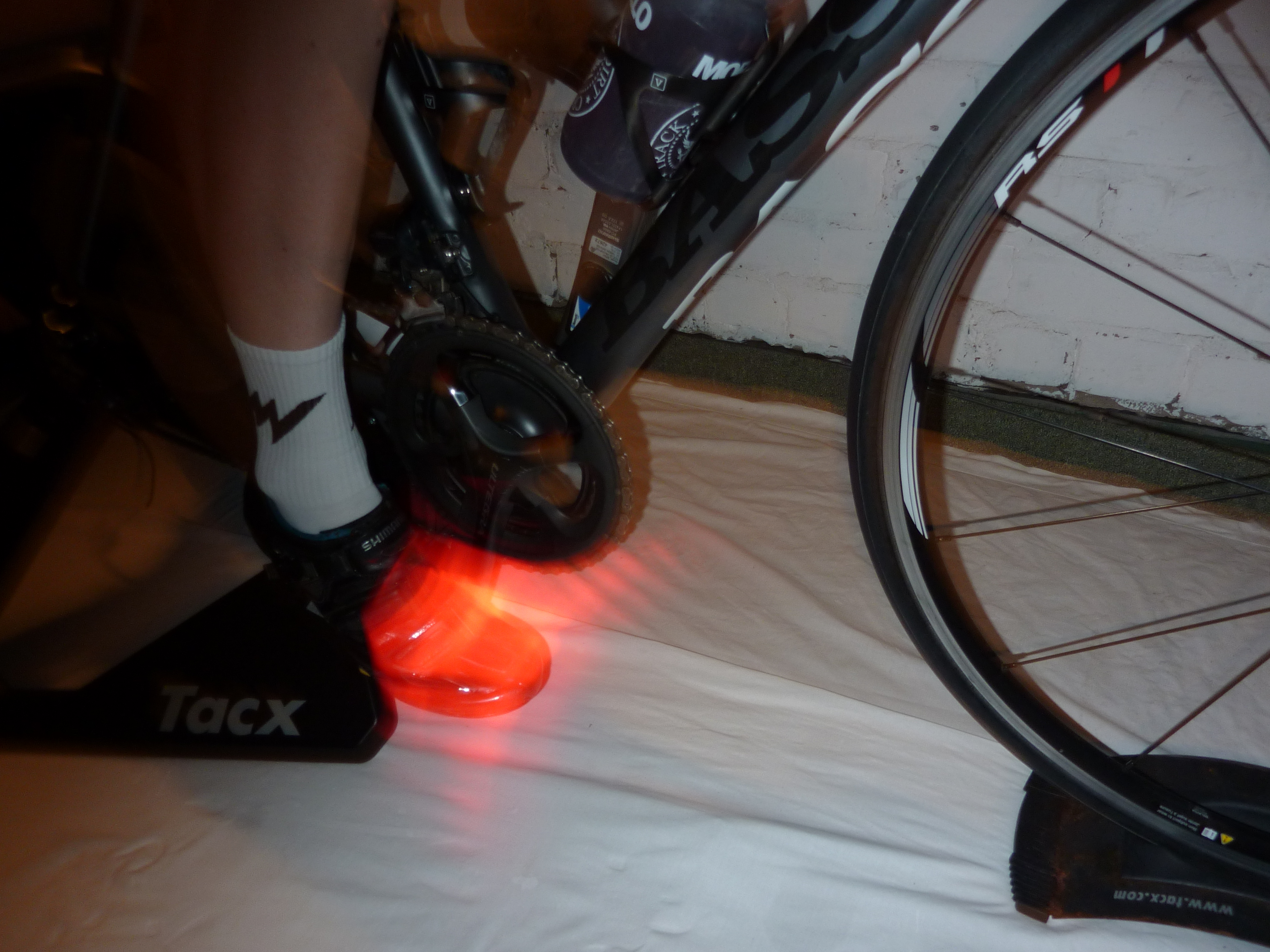 As if the Neo didn't already look like something from outer-space, it also has an LED light feature which changes colour in response to your power output. It may seem trivial but when you've got your head down and you're trying to maintain a certain power the lights will indicate if you need to press on a little harder or back off slightly. Also, they just look cool.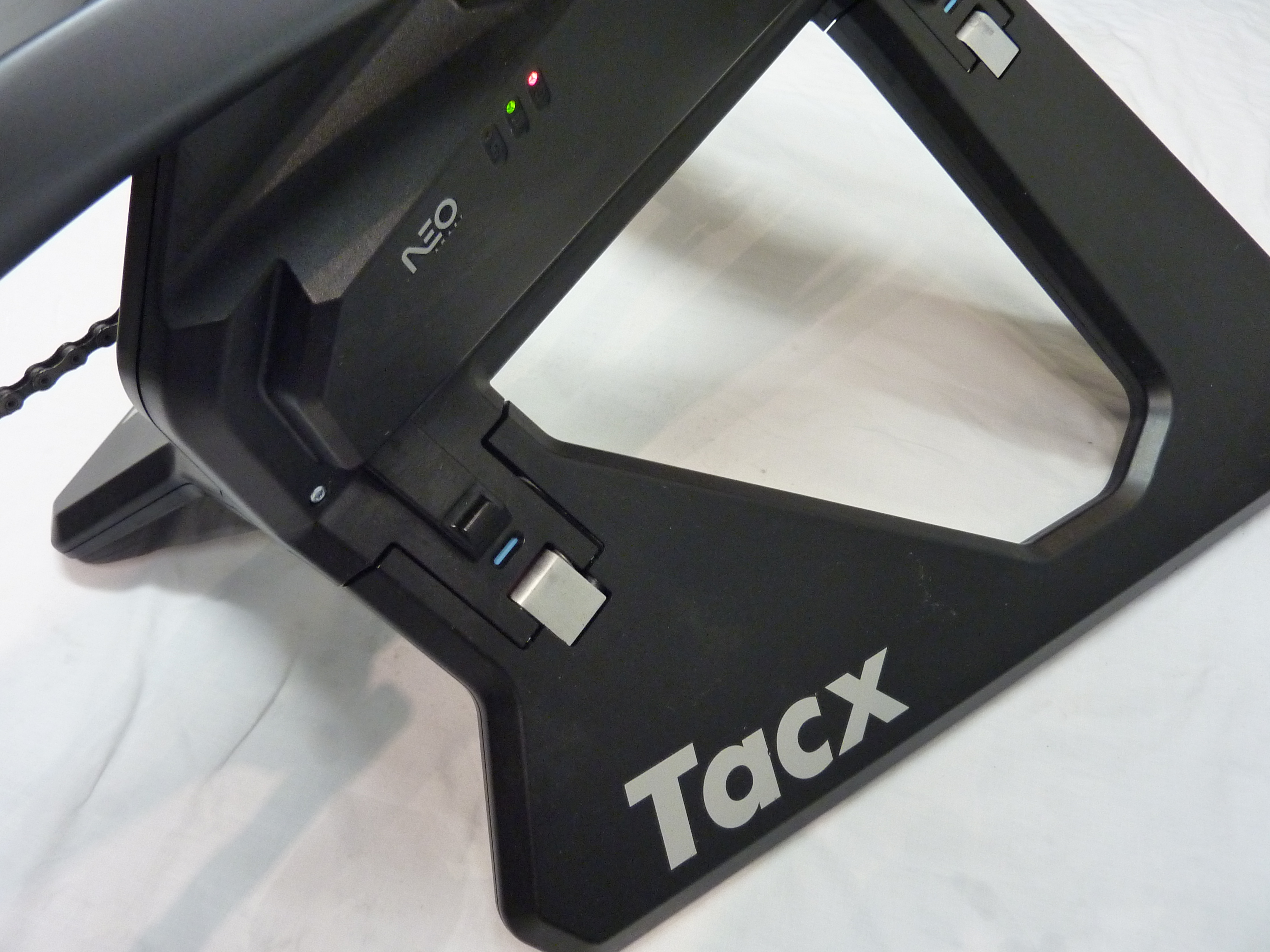 Verdict
The worry with high-tech, sophisticated pieces of kit is that they can be complicated to setup or prone to technical errors. Since getting our hands on the Tacx Neo smart trainer we've racked up 47 hours and over 1,500km of riding and haven't experienced a single issue. It's simple to set up, easy to use, incredibly accurate and boasts an extensive list of performance improving features. The road feel simulation is far superior to anything else on the market and dare I say it, the Neo makes training indoors enjoyable.