Polar Unite Fitness Watch

Review

 
Let's face facts – finding a reliable fitness watch that tracks key metrics accurately while remaining within a sensible budget can be a bit of a minefield. At least, it used to be. With the recent release of the new Polar Unite smartwatch, everyday athletes can now access a huge range of features and metrics so you can understand your body better, train smarter and get better results.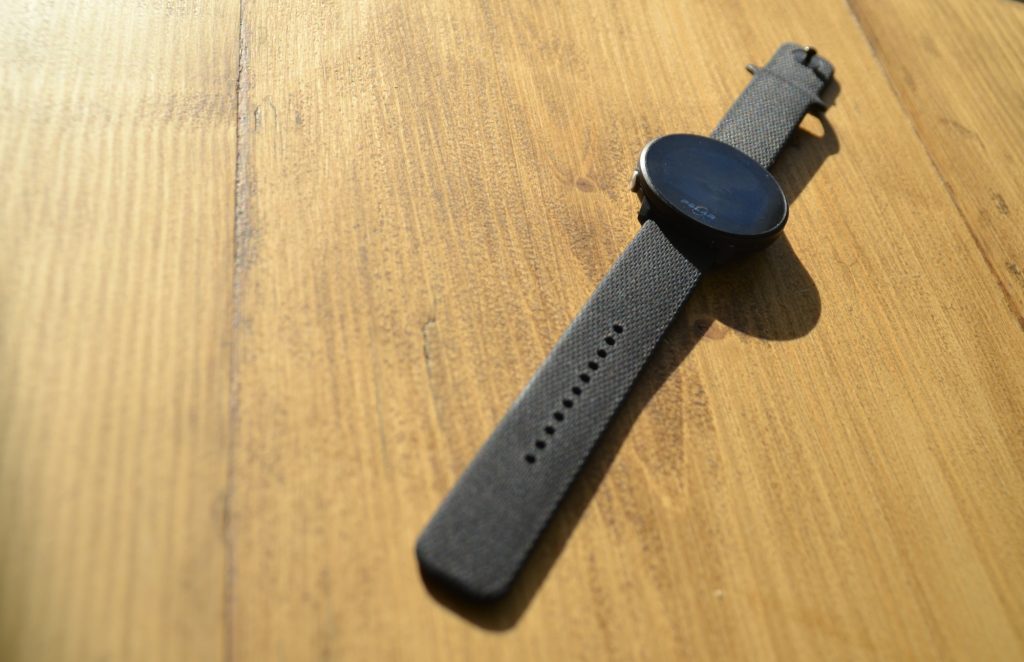 With this in mind, we decided to take a closer look at the Polar Unite fitness watch and see precisely what it has to offer. In this review, we'll take a closer look at the design and features of the Polar Unite, what we loved most about the watch and what could be improved.    
Who's It For?
Well, with a sleek design and easy to grasp user interface, Polar is targeting their Unite smartwatch squarely at the beginner and intermediate athletes who want to gain access to key activity metrics without breaking the bank. Importantly, the Polar Unite isn't tailored specifically for any particular sport, so can prove useful for cyclists, hikers and runners alike.  
Polar Unite

Review

– Design
On first opening the box, the clean, stylish look of the watch instantly catches the eye. Thanks to the simple black clock face and a single discreet button, the Polar Unite doesn't feel like another bulky, almost industrial-looking sports watch. As such, it's well suited to a variety of settings from strictly professional environments to the gym. Weighing just 32-grams, it feels light on the wrist and incredibly comfortable. For added durability and peace of mind, the Polar Unite is also waterproof up to 30 metres for water-based activities.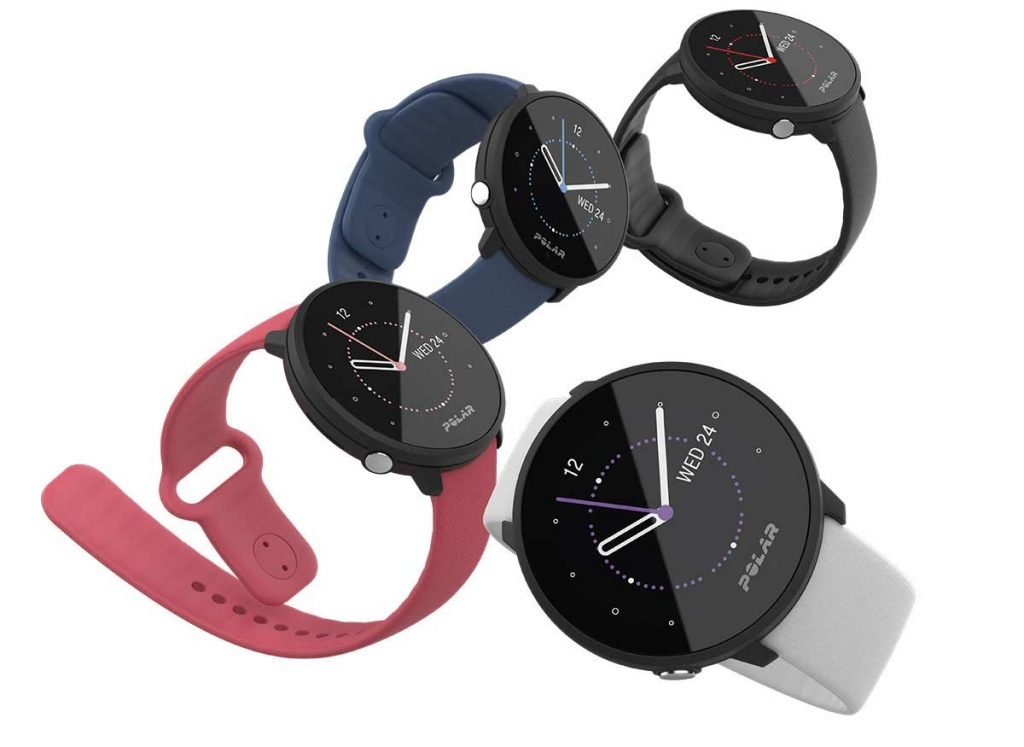 Equipped with a durable silicone wrist band, the Polar Unite stays secure throughout the day even during intense workouts. While a good quality strap might seem like a benign win, it's a significant one, as greater stability ensures the watch can give more accurate readings and measurements. Luckily, the wrist straps are easy to replace and interchange; Polar even has a range of leather and woven wrist bands you can purchase separately if that's more your thing.   
Like many other modern smartwatches, the Polar Unite is USB rechargeable. However, unlike many other smartwatches, it doesn't use a regular cable to charge, but a charging clip instead. We found this annoying for two reasons. Firstly, the USB charging clip had a habit of misleading us into thinking the watch was charging when it wasn't (which was incredibly frustrating when we thought we left it to charge overnight).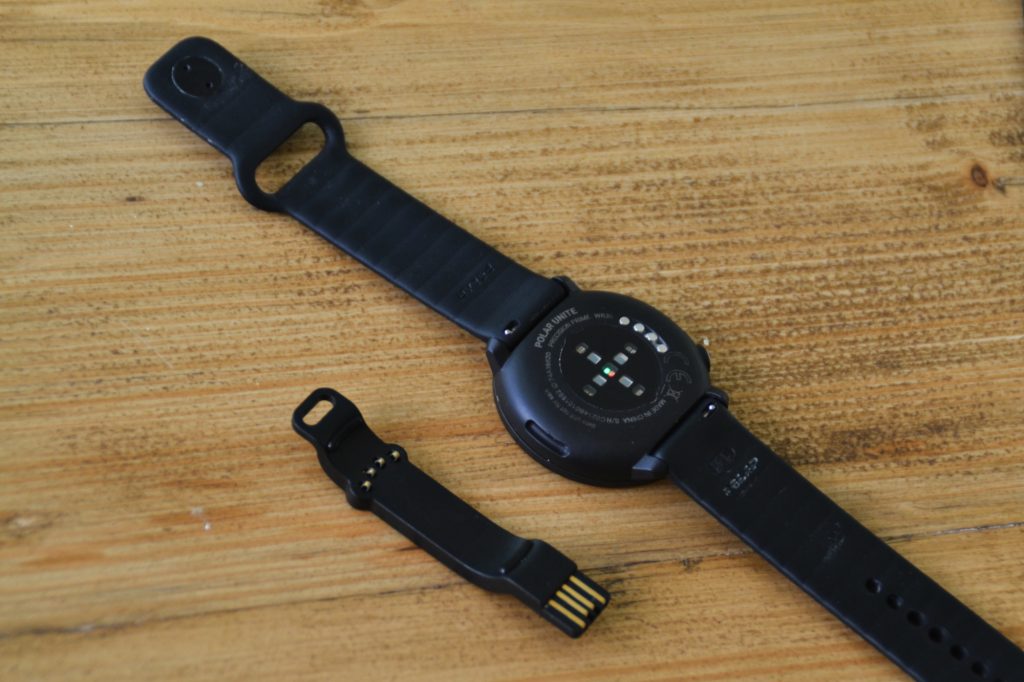 Secondly, because the clip is unique to Polar, a spare can only be purchased from Polar or an authorised Polar dealer if you lose or damage it. It's only a small gripe, but one worth mentioning. Needless to say, we'd prefer to use a regular micro USB cable to charge future iterations of the Polar Unite.   
Polar Unite

Review

– Display
Thanks to the bright colour touch-screen display, the Polar Unite is incredibly easy to read in a variety of light conditions and simple enough to operate. The display comes with several primary faces – a watch (which can be configured to display both analogue and digital clocks), heart rate, steps and activity time. Simply swipe left and right to access each display. Admittedly, we did find the touch controls temperamental initially, but it was easy to get the hang of after a few days.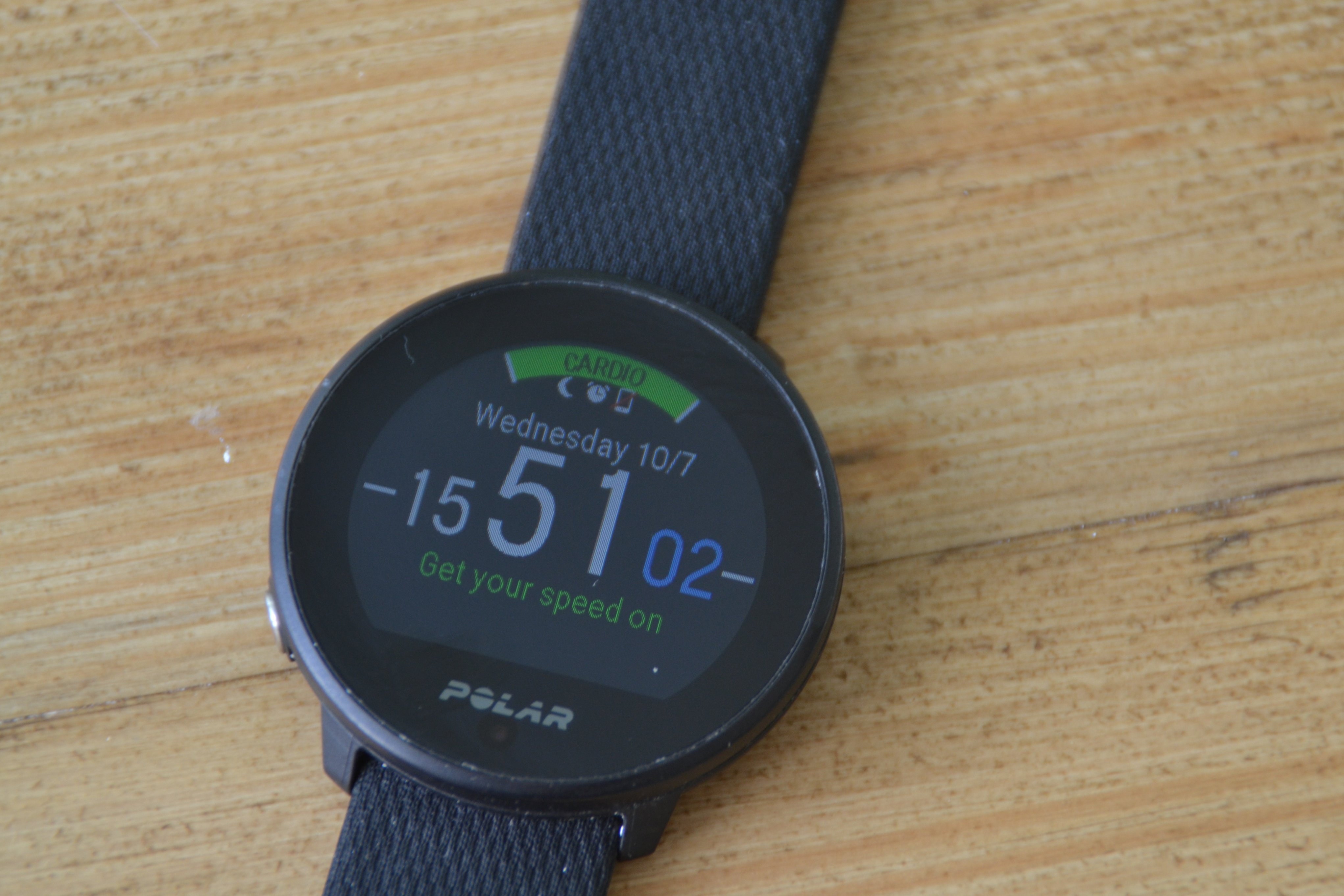 Again, like a host of other modern smartwatches, the Polar Unite receives text, email and app notifications when connected to your smartphone. Despite some reviewers complaining that these notifications are relatively slow to come through, we found it worked flawlessly.  
It also has an automatic sleep mode to save battery life. Like other smartwatches, the Polar Unite has a raise-to-wake function which was a little intermittent to react when we raised our wrist, but worked well enough. Fortunately, when in workout mode, the display has an 'always on' function which we always used during our workouts so we could view our data fields at a glance. This was especially welcomed when we were on the rivet or pushing for a KOM.  
With that, let's dive into the workout features of this watch.    
Polar Unite 

Review

 – Operation
By pressing the button on the left-hand side of the watch, you can start a workout, undertake breathing exercises (known as serene), access a stopwatch and change the watch settings.   Upon pressing the button to start a workout, the watch will ask which sport you're doing. All you have to do is swipe through the options you've loaded onto the watch (more on this in a moment), select the sport and off you go. It's as simple as that. Almost.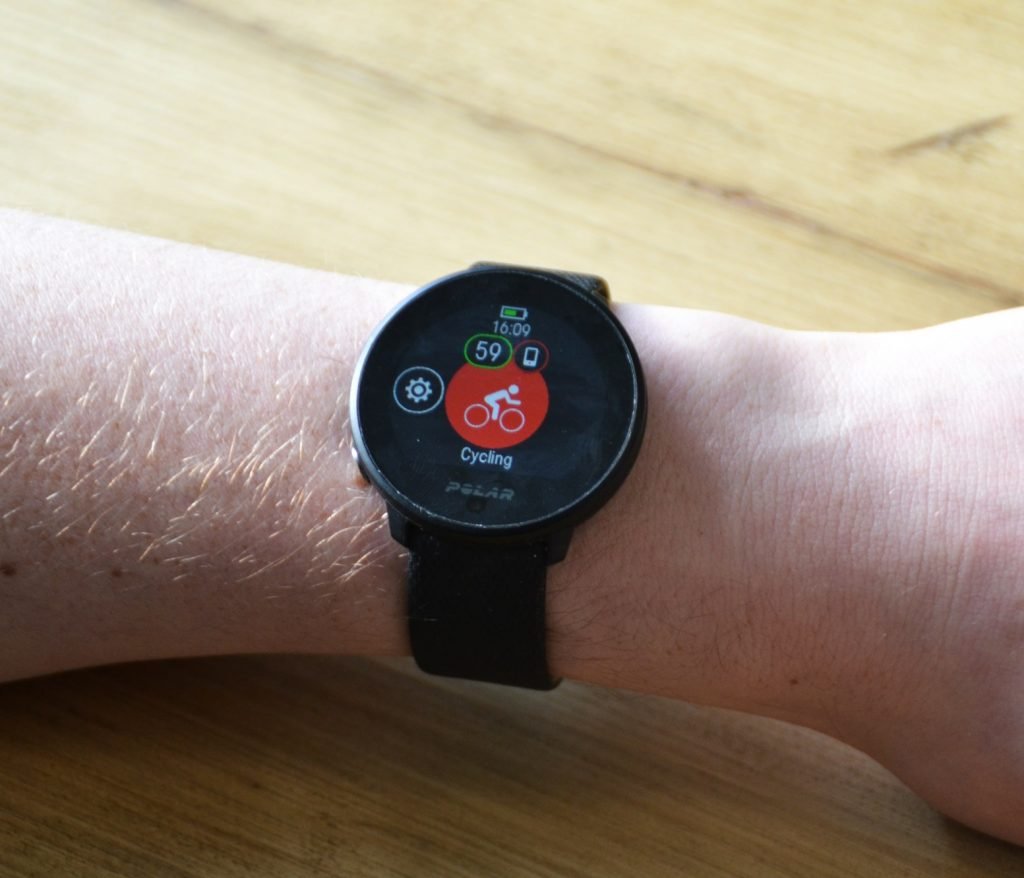 If you're training outside and need GPS, then you might have to wait for your watch to connect to your smartphone. And therein lies one slight drawback to the Polar Unite – it's lack of inbuilt GPS tracking. While this omission did leave us feeling a little disappointed to begin with, the fact that the Unite can still leverage the GPS on your smartphone during workout mode meant we quickly learnt to live without it. On a related note, although we did experience an occasional lag time during syncing to engage the GPS on your smartphone, it's nowhere near as bad as some other reviewers make out and certainly shouldn't be a deal-breaker. It wouldn't be for us, anyway.   
As a small but welcomed consolation for the lack of GPS, the Polar Unite has a longer battery-life with 5-days of advertised run time on a full charge (versus 3-days run time for a fully charged, GPS-equipped Polar Ignite). We should point out that in our experience, this estimate might be a little overstated and the watch probably offers around 4-day run time. Nonetheless, the battery life is definitely better than many other smartwatches we've used.   
Polar Unite

Review

– Polar Flow App
To really get the most out of the Polar Unite, we'd heavily recommend using the watch alongside the dedicated companion app, Polar Flow. It's an incredibly easy-to-use app and is compatible with both Android and IOS operating systems.   
Firstly, Polar Flow allows you to tailor your watch to suit the sports and activities you do most, thereby ensuring even greater accuracy in the data displayed. With a massive list of over 100 activities to load into the watch including skiing, yoga, jogging and judo, the Polar Unite is an excellent choice for athletes who regularly take part in several different activities and sports.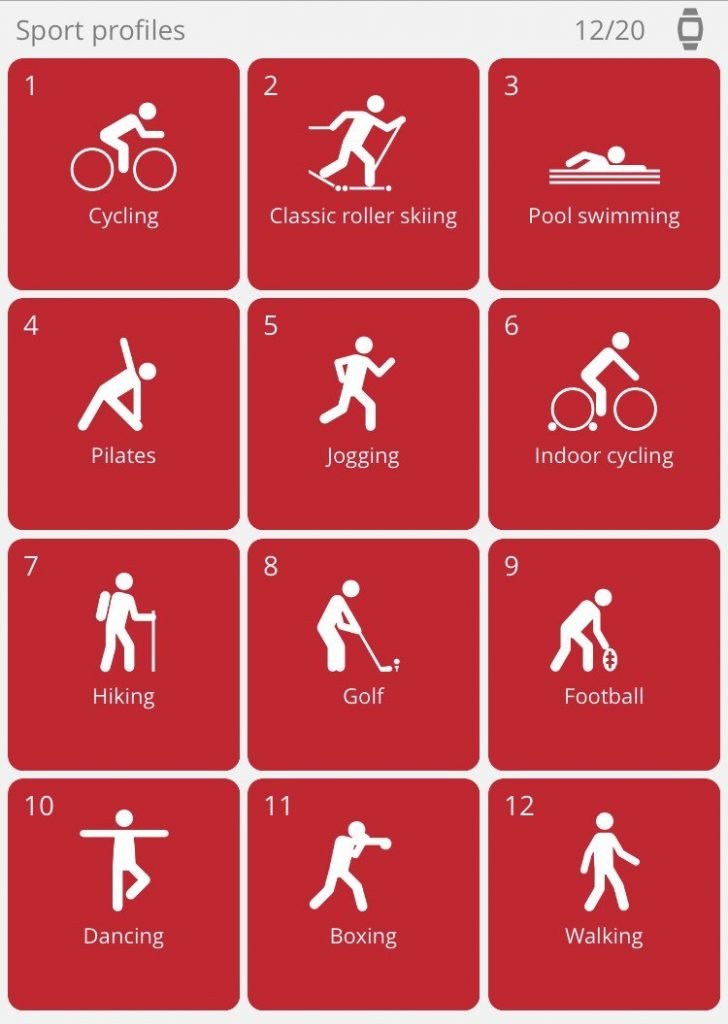 Importantly, Polar Flow also allows you to tailor the workout mode of the watch face to display critical data fields for each sport and activity. Simply select and fill two watch faces per activity with up to 10 relevant data fields like workout duration, heart rate, pace, calories burned and more.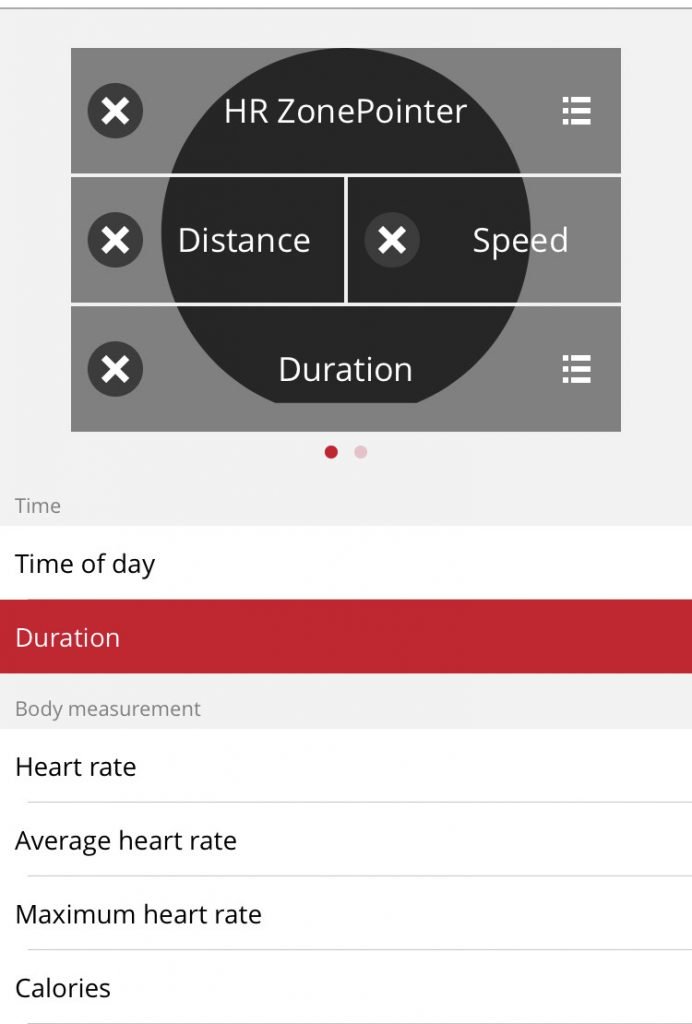 Not only will Polar Flow allow you to make the watch your own and focus solely on the activities you do regularly, but it also gives you access to a wider variety of personal data. As such, you'll be able to analyse your performance in greater detail, refine your training and make better gains. This analysis comes mainly from the heart rate monitor which is built into the back of the watch. By tracking your heart rate 24/7, the watch can gain a highly accurate view of your workouts and general health. Each day and week, Polar Flow creates a report which details how much activity you've undertaken and how strenuous it was.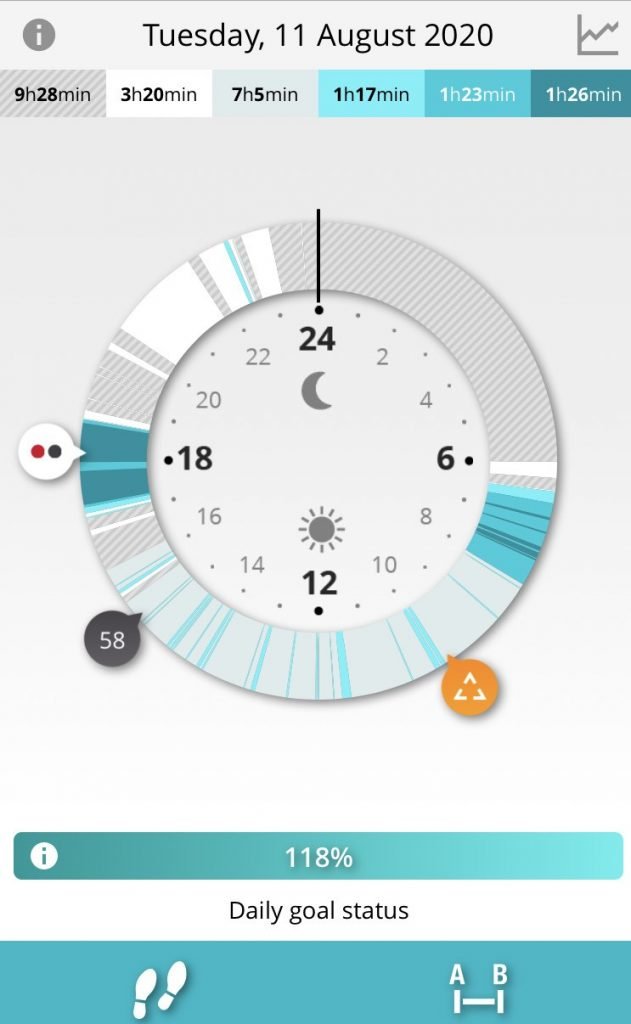 As an added motivator, when you've remained sedentary for more than an hour (apart from when you're sleeping), it tells you to get up and move around. It even measures the quality of your rest. When worn for three consecutive nights, the Polar Unite measures your heart rate when sleeping to help determine the quality of your recovery and how this might affect performance throughout the day and during activity. 
One feature that general fitness fanatics and beginner athletes who want a guiding hand when it comes to training is 'Fit Spark'. 'Fit Spark' is a feature which recommends ready-made guided workouts based on your fitness level, recent activity and rest. The primary types of workouts available in this feature are Cardio, Strength and Support-based sessions.   
Cardio sessions work your cardiovascular system by keeping your heart rate within a particular zone. Strength workouts build muscle using bodyweight exercises. Support workouts encompass both strength-building and mobility-enabling movements. There's also a smaller range of guided mobility and core workouts too. While Fit Spark certainly won't be to everyone's taste, it can be an excellent tool for those looking to improve their fitness on more of an ad hoc basis.  
So, what's the verdict?    
Verdict
Overall, pretty good. Many other reviews we've read pitch the Polar Unite against heavy-duty fitness watches which are twice, three or sometimes even four times the price. However, in our opinion, this is totally unfair and hardly a like for like comparison.  
When compared with other watches at a similar price point, the Polar Unite is an incredibly well-designed, easy to use fitness watch which offers a wide array of features to help beginner and intermediate athletes get the most out of their training – even for those who need a GPS capable device. In summary, if you're looking for a fitness watch that offers an excellent bang for your buck, then a Polar Unite comes highly recommended.