Top 10 Best Gravel Tyres For Riding Off-Road
The best gravel tyres inspire lasting confidence when riding off-road. By providing outstanding grip, lower rolling resistance and higher puncture protection, the best gravel bike tyres allow you to tackle longer rides and rougher ground with more speed and in greater comfort. 
Gravel is an all-encompassing discipline. In a single ride, you can experience a wide array of terrain, from super-smooth tarmac to rocky single-track. As a result, the best gravel tyres have to be versatile and well suited to a wide variety of riding surfaces.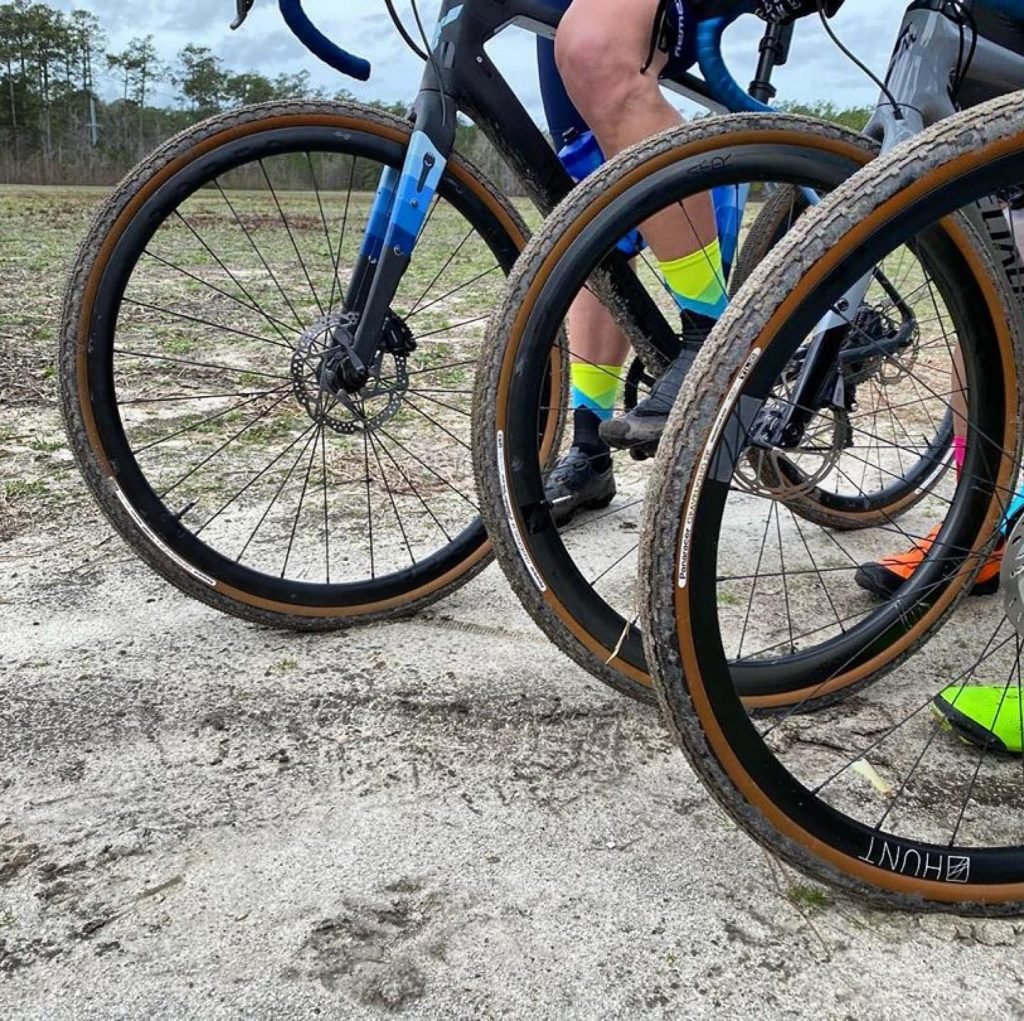 However, with such a vast array of gravel tyres available, finding the best gravel tyres for riding you do most can be tricky. So, to help you make your choice a little easier, we've built this guide which details the different types of gravel tyres and listed some of our favourite gravel tyres.  Firstly, below is the definitive list of the top 10 best gravel tyres (please read on to discover why). 
Top 10 Best Gravel Tyres
How 
To
 Choose The Best Gravel 
Tyres?
Tread Pattern
Although gravel tyres are designed to be incredibly versatile, most will be tailored to perform exceptionally well on one particular type of terrain. Whether you ride on loose gravel paths, rocky singletrack, muddy towpaths or uneven tarmac, one part of the tyre that will make a huge difference to performance on a particular terrain is the tread.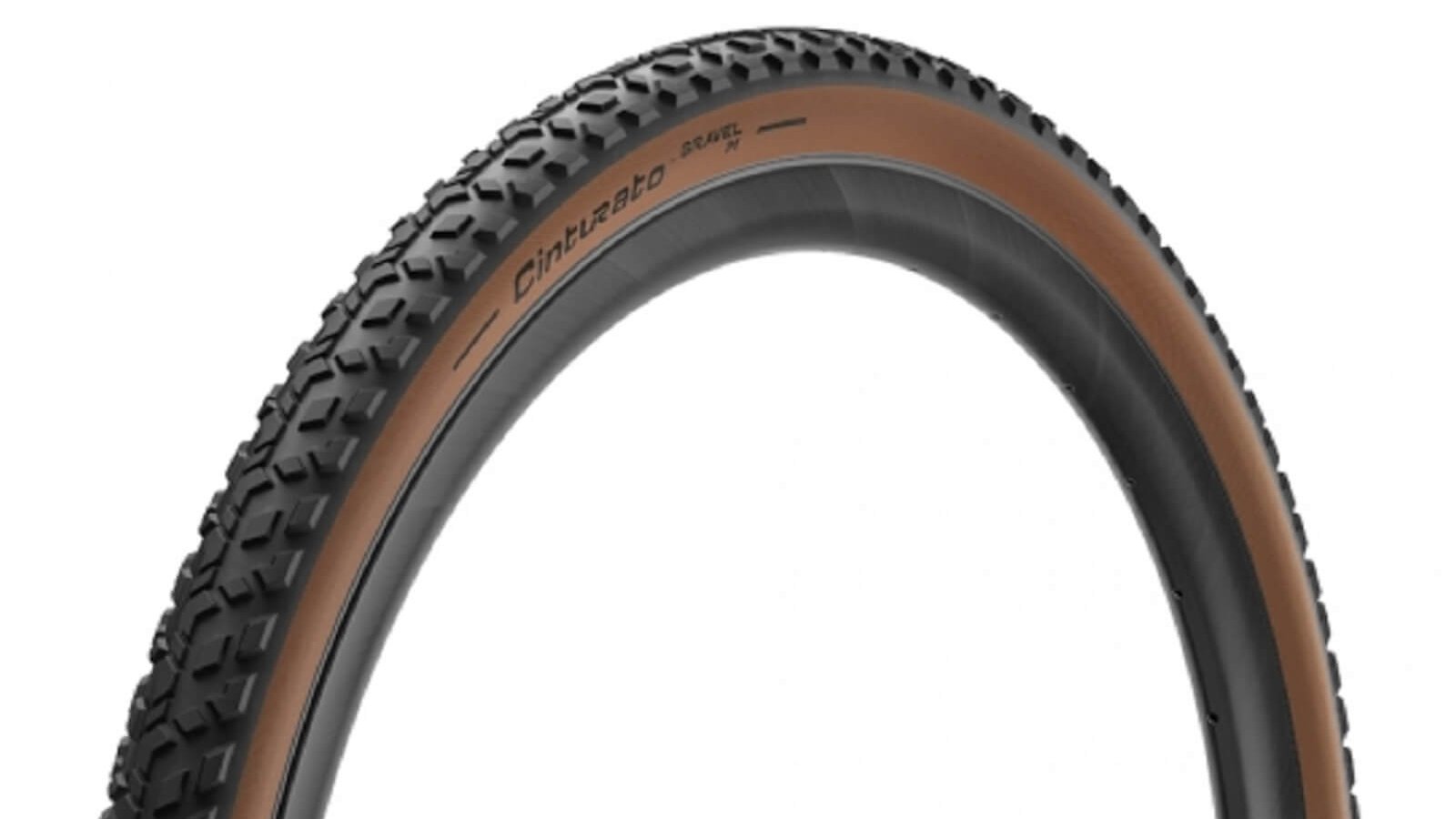 Gravel tyres that have a very aggressive tread with thick knobs that protrude heavily throughout the head and shoulder of the tyre (like the Pirelli Cinturato M above) will offer exceptional off-road grip and are best suited to loose, rocky terrain.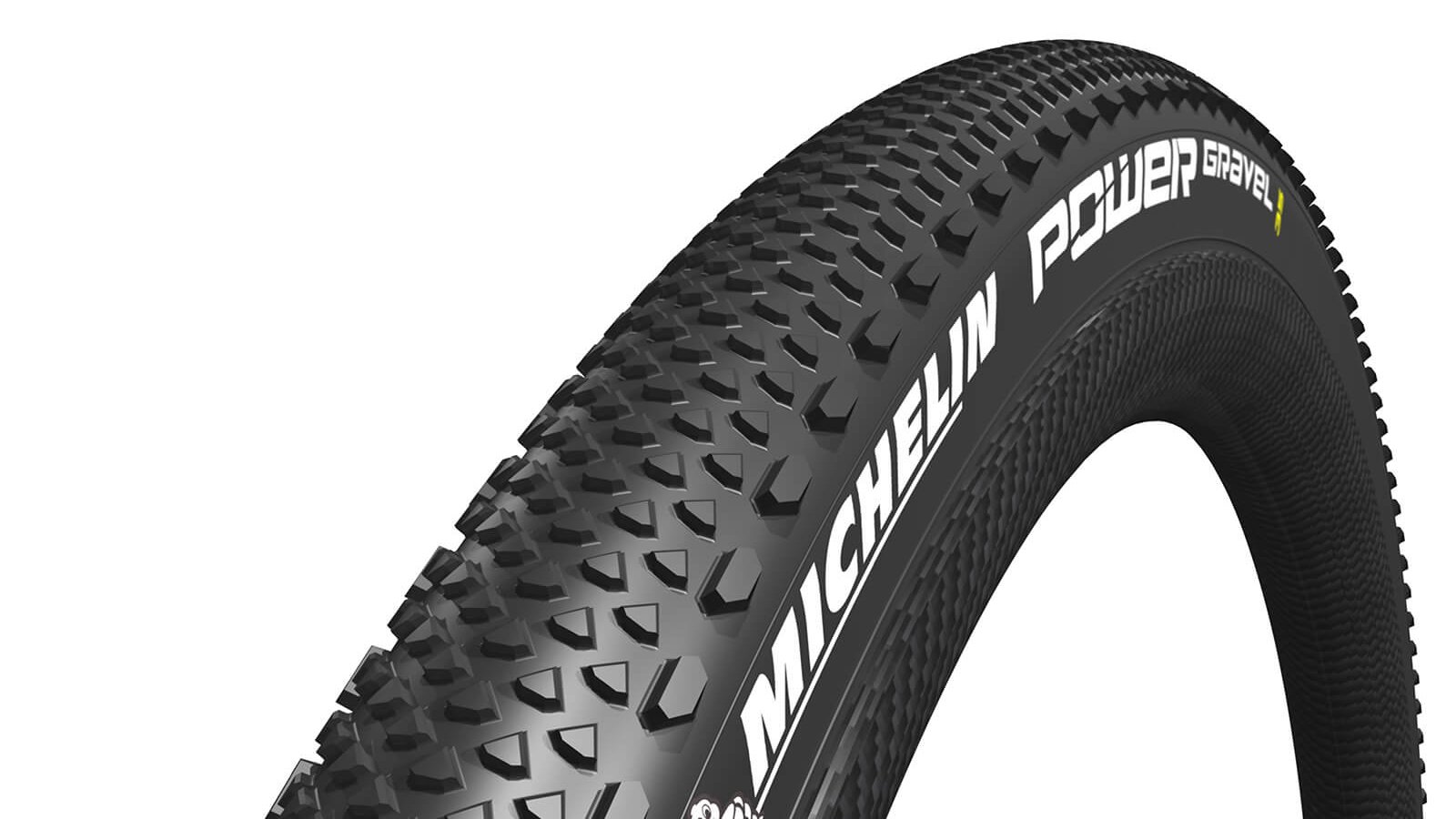 Gravel tyres with a shallower tread pattern, whose knobbles are more prominent on the shoulder of the tyre (like the Michelin Power Gravel Tyre above) balance good levels of grip when cornering on rough ground, with lower rolling resistance for speed on the road. These are the best gravel tyres if you ride a wide variety of terrain and tend to have an even split between off-road and road surfaces on your gravel rides.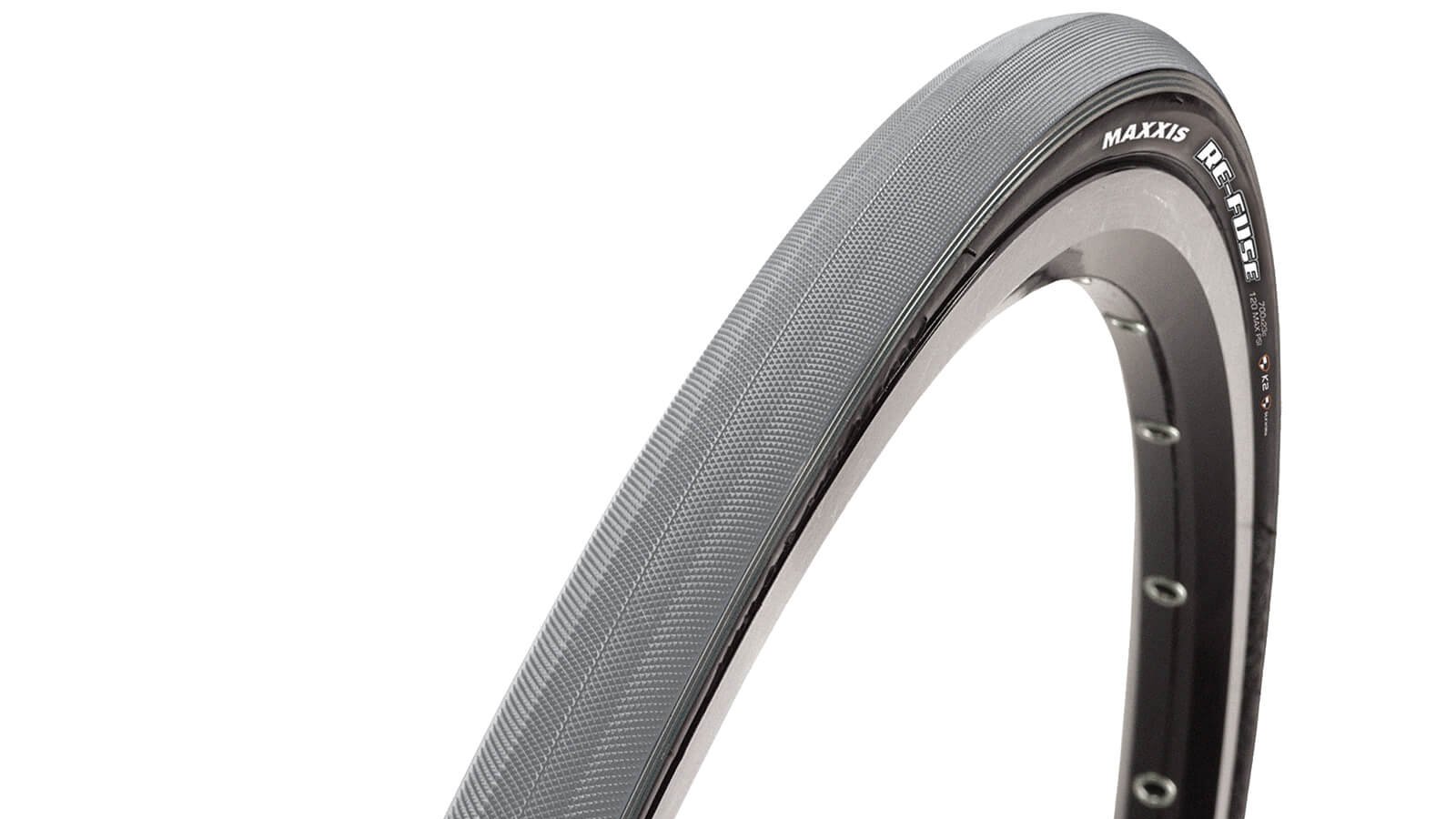 Lastly, gravel tyres that have minimal tread (like the Maxxis Refuse above) with no protruding knobs are designed to minimise rolling resistance and are well suited to less technical off-road terrain like bike paths. This type of gravel tyre is ideal if you ride mainly on the road, with a smattering of towpaths. 
Tyre Size
Tyre size is another critical factor that determines the suitability of your gravel tyres for the surfaces you're riding. Unlike road tyres, you've got two areas to consider with gravel tyres – tyre circumference and tyre width.  
When it comes to tyre circumference, you can choose between 650b and 700c. 700c tyres are larger in diameter, meaning they'll roll faster once up to speed and are ideal for riding on tarmac and smoother gravel. Conversely, 650b tyres are smaller in diameter. As a result, 650b gravel tyres tend to be more agile and responsive when cornering on technical off-road terrain. Additionally, because of the smaller wheel size which affords more clearance in the frame, 650b tyres tend to come in larger volumes which offer greater comfort. Importantly, your choice of tyre circumference is dictated by the size of your wheels and frame compatibility – so double check these before making your decision.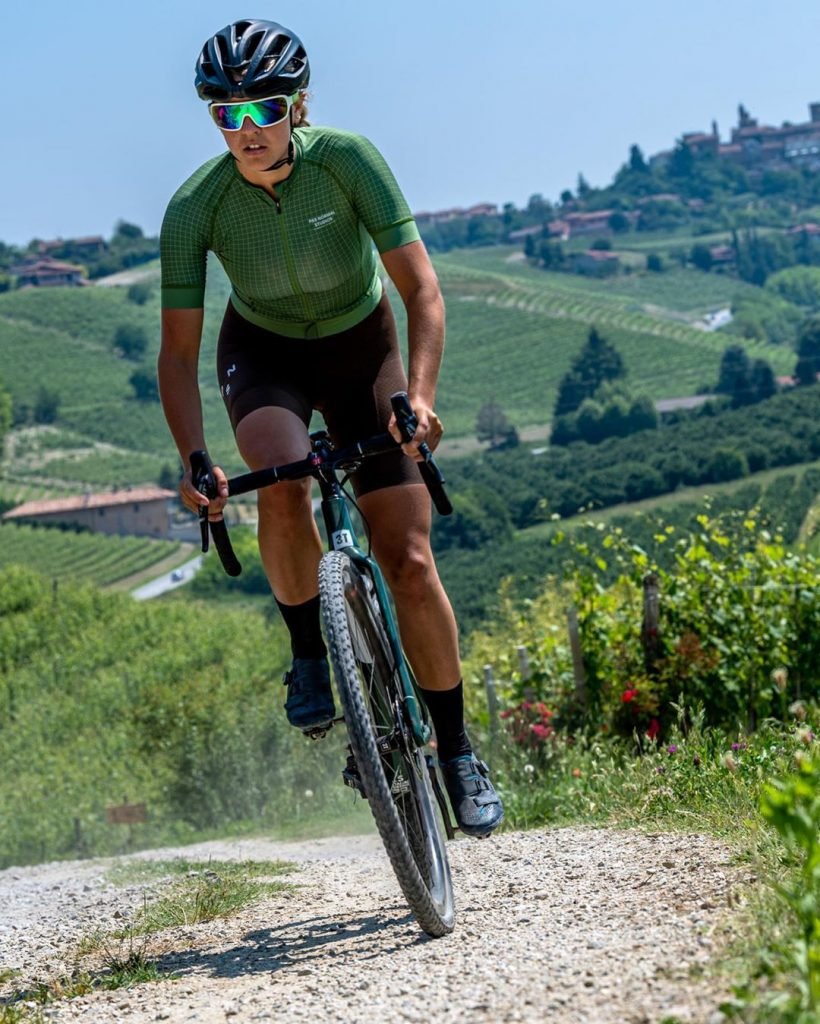 Equally, tyre width is also vital to consider. Generally, gravel tyres around 32mm wide offer lower rolling resistance, making them perfect for rough tarmac and smooth gravel. Unfortunately, the reduction in rolling resistance comes at the peril of grip and comfort on rough surfaces reducing overall versatility. Gravel tyres between 35mm and 38mm occupy an excellent middle ground, offering enough traction and cushion for rough gravel tracks without being too cumbersome on the tarmac. Finally, gravel tyres that are 40mm and above are wide enough to tackle even reasonably technical singletrack. However, owing to their size (and weight), larger gravel tyres can be somewhat unwieldy on paved surfaces. 
Tubeless 
Or
 Tubed?
In recent years, tubeless tyres have become immensely popular amongst mountain bikers, road cyclists and gravel riders, and for good reason. Being filled with sealant which plugs smaller punctures as you ride, tubeless tyres are much more puncture-resistant than regular clincher tyres.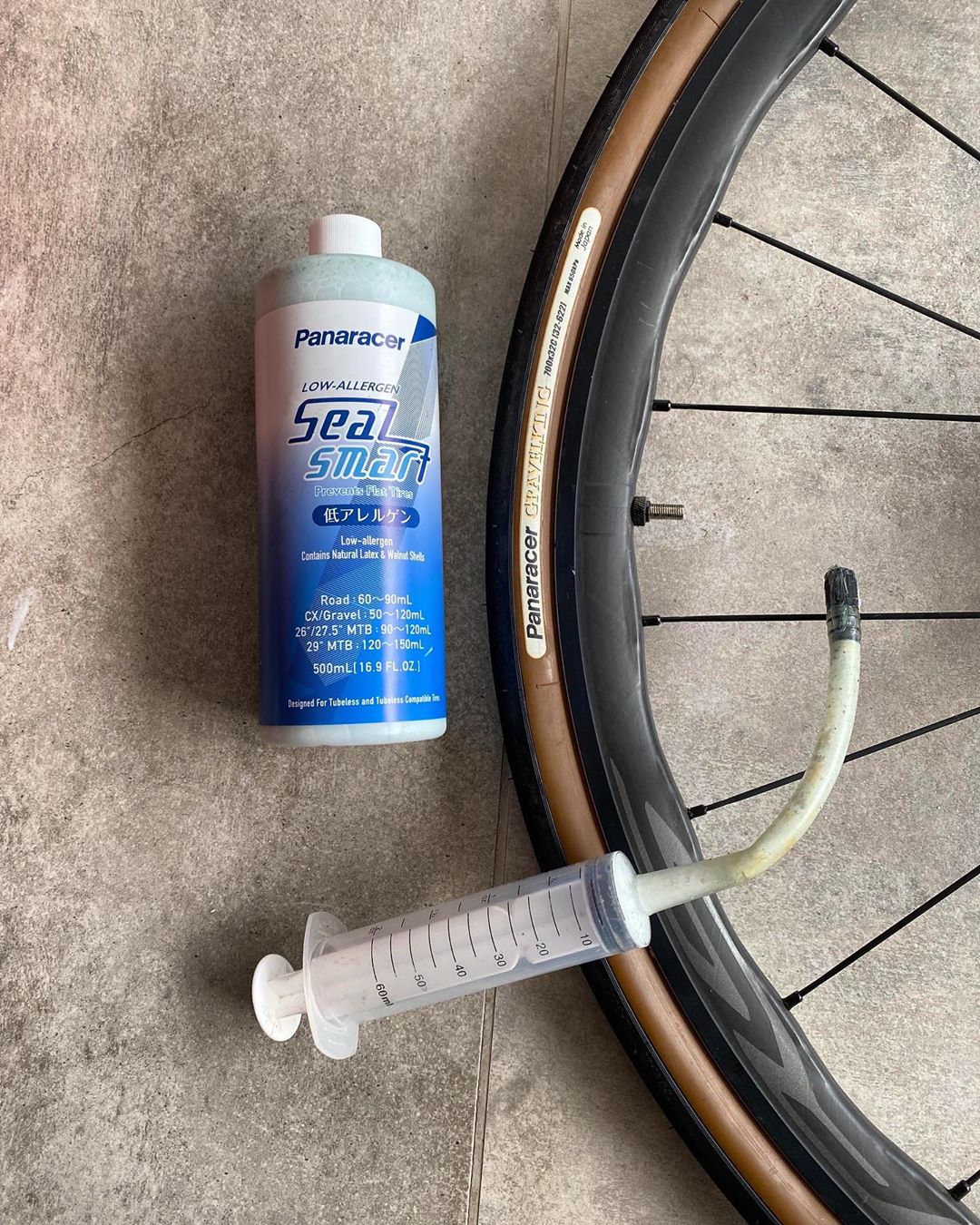 Additionally, thanks to an increase in puncture protection, tubeless tyres can also be ridden at significantly lower pressures than clinchers. Not only does this afford exceptional comfort when riding on the rough stuff, but enhanced grip too. All this considered, it's easy to see why tubeless tyres come highly recommended for riding gravel.
But still, the ease with which innertubes can be replaced continues to appeal to many. However, like all considerations when deciding on the best gravel tyres for you, everything depends on the terrain you ride most. In our experience though – the rougher the terrain you ride, the more you'll benefit from a tubeless setup. Importantly, most of the tyres below are tubeless compatible and all can be used with inner tubes, so you're free to experiment. 
With that, let's take a look at the top 10 best gravel tyres.
Buy now

with Probikekit

The Panaracer Gravel King SK gravel tyres excel in almost all conditions. In fact, we'd go as far to say they're probably the most versatile gravel tyres money can buy. Despite the intricate tread pattern which provides an extraordinary level of grip when off-road, these tyres are still respectably nimble and certainly don't feel cumbersome when you're back on the tarmac.  Being tubeless compatible, they're immensely durable and comfortable too. Available in a vast range of sizes, the Gravel King SK tyres are well suited to a variety of conditions, from rough road riding to gnarly single track. To top it off, they also come in a tan wall version to keep the style-conscience cyclists happy.

✓  Exceptionally versatile

✓  Tread pattern offers good grip off-road 

✓  ZSG compound offers low rolling resistance and speed 

✓  Tubeless compatible 

✓  Available in a wide array of sizes  (including 650b)

✓  Tan wall version

Buy now with free delivery