WELCOME TO OUR GUIDE TO THE BEST BIKE BOXES AND BAGS
Are you planning a cycling holiday to escape the harsh winter weather? Then you'll need either a durable bike box or a quality bike bag to ensure your pride and joy is well protected and ready to ride once you reach your destination. If you're not sure what to look for, don't worry – we've assembled this guide which details what you'll need to consider, along with some of our personal recommendations for the best bike boxes and bags.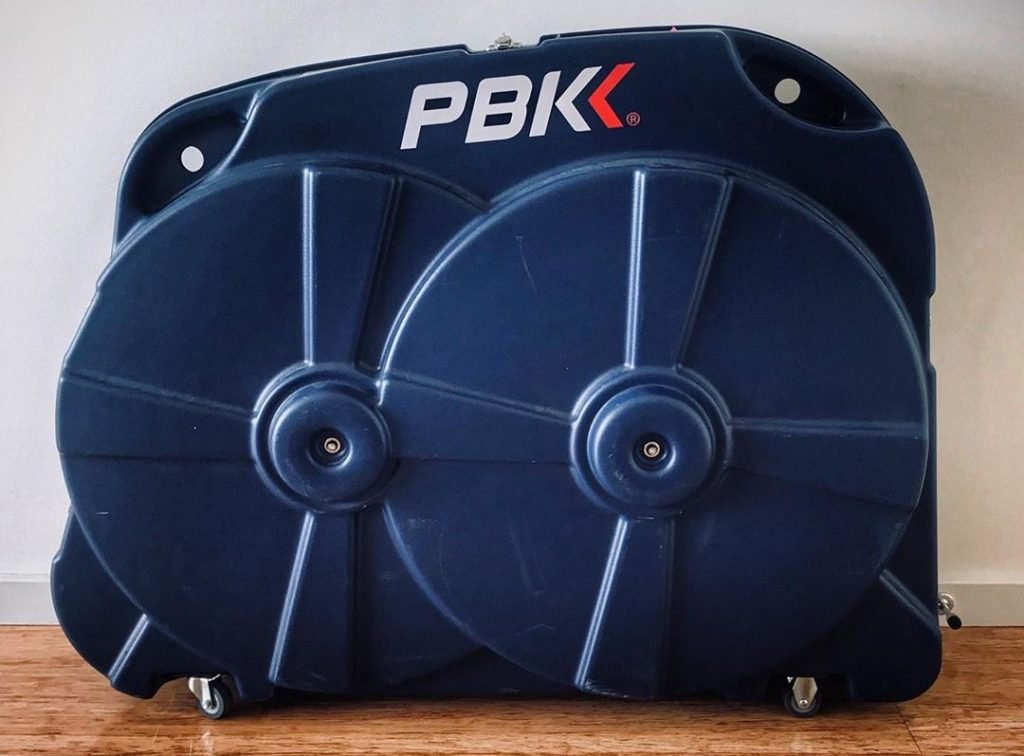 OUR LIST OF THE BEST BIKE BOXES, BAGS AND CASES (KEEP SCROLLING FOR A CLOSER LOOK) –
Scicon AeroComfort Road 3.0 TSA Bike Bag  

PBK Bike Travel Case 

Scicon Aerotech Evolution X TSA Bike Case

B&W Bike Case II 

Evoc Bike Travel Bag 

Thule RoundTrip Transition Bike Case

Bonza Bike Box 2 
WHEN BUYING YOUR BIKE BOX OR BAG, YOU'LL NEED TO CONSIDER –
How strong is this bike box or bag? 
The strength of your bike box, bag or case is probably the most important consideration of all. Broadly speaking – 
Bags offer protection from knocks and bumps

 

Semi-rigid boxes offer protection against

most impacts

 

Hardshell boxes protect against

all impacts, including

 crushing
Is this bike box or bag heavy? 
Naturally, if your luggage is lighter, travelling is that much easier. Similarly, with a lighter bike box or bag, you can afford to be a little less mindful of any baggage weight restrictions. It's essential to consider however, that a reduction of weight often comes at the cost of strength and security. 
How easy is it to pack this bike box or bag? 
Do you want to spend valuable ride time faffing around with allen keys and torque wrenches when you reach your destination? Neither do we. In our opinion, the ease with which you can pack up your bike is one of the most overlooked aspects of selecting your new box or bag, but will significantly reduce hassle at either end of your journey. 
Is this bike box or bag secure? 
Chances are, you've spent a fair amount of money on the contents of your box, not to mention all the time and effort taken to train for your trip. This considered, it's essential to ensure your bike box or bag has a durable closing mechanism which locks. That way, you can be sure that your pride and joy is protected from prying hands. 
7 OF THE BEST BIKE BOXES AND BAGS
–
£450.00 Buy now

with Probikekit

With a metal frame defender and padded outer panels, the Scicon AeroComfort Road 3.0 TSA Bike Bag holds your bike securely and provides much more protection than most other bike bags. It even comes equipped with a rear mech guard to protect this incredibly exposed component from being knocked out of place. Requiring only the removal of your wheels, it's probably the easiest bike bag to pack too. Weighing just 8 kg, it keeps bulk to a minimum. On a related note, Scicon also has a version of the AeroComfort bike bag for triathlon bikes too.

Reasons to buy it –    

It holds your bike

securely

in place

Packing is simple

It's lightweight

With quality padding and construction, it provides

more protection than

 other bike bags

It's equipped with TSA locks

Reasons to avoid it –   

It doesn't provide as much protection as a 

hard case 

when lying flat. 

 

Buy now with free delivery