Best Bike Computer: What Are The Best Cycling Computers For 2021?
A good bike computer has quickly become an essential part of any cyclists set up. Over the last few years, the best bike computers have become much more advanced with clear displays, better connectivity and improved integration with other devices.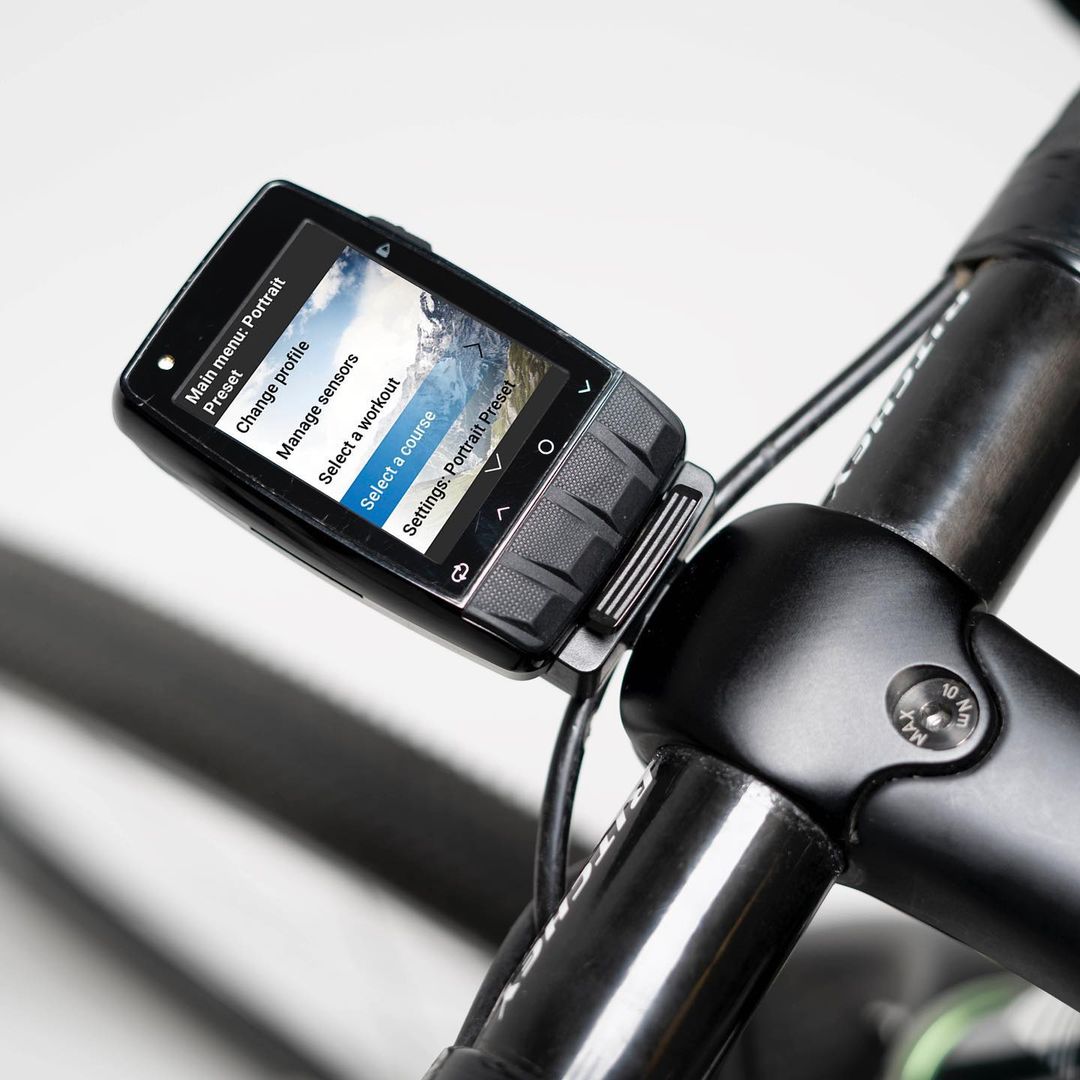 While there is a plethora of choice when it comes to cycling computers, it's always important to keep in mind that the best cycling computer for you, always depends on your budget, the disciplines you ride and the metrics you wish to track.
In this article, we explain the differences between the various types of bike computers and then take a closer look at our recommendations for the best bike computers. Firstly, we'd like to reveal our list of the best bike computers.
The Best Bike Computers For 2021:
What Is A Bike Computer?
A bike computer is a device that tracks and displays your ride data. Most bike computers attach to your handlebars for easy reading, using either silicone rubber straps or an out-front mount. If you're a beginner, then a basic bike computer will provide data such as time, speed and distance ridden. These metrics should be enough to test the water before you take the plunge and invest in a high-end cycling computer.  
More technical bike computers go several steps further and can display heart rate, power and maps. Many high-end bike computers even give you the ability to customise your screen so you can tailor your computer to display data that's important for the riding you do. As a result, this type of bike computer is ideal for more advanced cyclists who either ride long distances or want to track technical performance metrics.   
Why Would You Use A Bike Computer?
With more data available as you ride, the best bike computers allow you to understand performance, track efforts and map your rides. Vitally, bike computers display these metrics on the go, so you can cycle further, gauge your exertion level and adjust your efforts as you ride.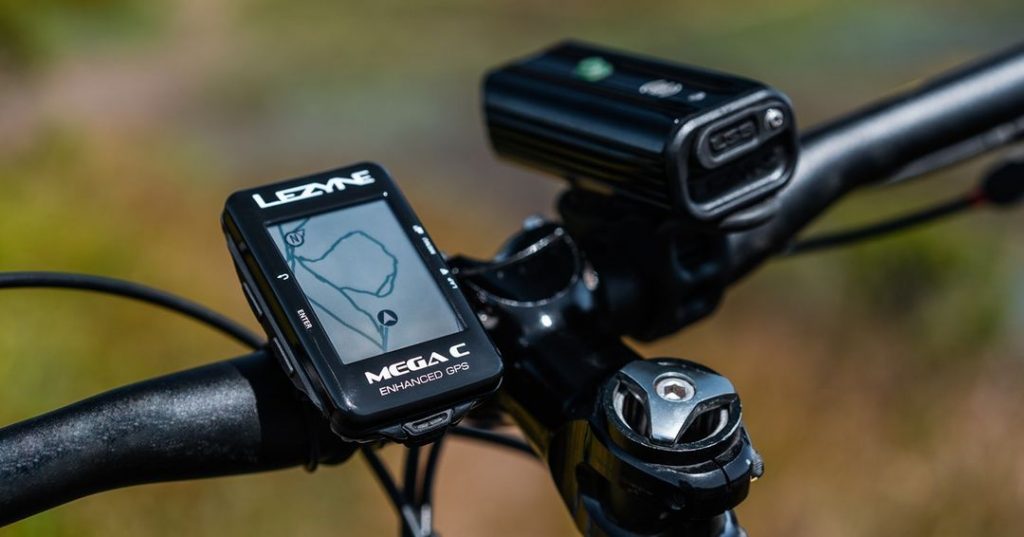 As a result, bike computers are a firm favourite for all types of riding, from casual commuting, performance racing and long-distance bike packing. Notably, the best bike computers can be used across various disciplines from track cycling to mountain biking.
What Types of Bike Computers Are There?
While there are many types of bike computers, they broadly fall into three groups based on price – basic bike computers which go up to £100, mid-range bike computers which are between £100 to £250, and high-end bike computers that tend to be over £250.
Basic Bike Computers
In general, most basic bike computers will cost up to £100. They can display critical metrics such as speed, distance and time. Unfortunately, almost none have GPS capabilities, meaning you won't be able to use maps or follow any pre-created routes.    
Bike computers with wired sensors are often the most economical but are generally harder to set up and transfer between bikes. As you spend more, bike computers become available with wireless sensors, making it easier to move between bikes. Most bike computers at this price point will be battery powered.  
While basic bike computers don't offer the same amount of data as more higher-end models, they are less expensive and can be the best bike computers for beginners who want to track their key metrics.
Mid-Range Bike Computers
Mid-range bike computers are available between £100 and £250, and at this price point, there's a noticeable step-up in features. Not only do mid-range bike computers display speed, time and distance, but they also come equipped with a larger screen and GPS capabilities allowing you to display maps and follow routes designed on apps like Strava. 
You should also be able to customise your display too so that you can personalise your computer and prioritise specific metrics depending on your discipline and riding style. Notably, many of these bike computers are compatible with power meters and heart rate monitors to enhance your training even further. All this considered, these are the best bike computers for experienced riders and racers on a reasonably liberal budget. 
High-End Bike Computers
As you'd expect, high-end bike computers come with all the essential features offered by their mid-range counterparts, like GPS mapping and tech integration but with a few impressive additional features.  At this price point, you can expect a lightweight head unit with a large colour display. Many (though not all) are touch screen and offer integration with electronic drivetrains and WIFI connectivity. Most are also bundled with heart rate monitors and cadence sensors, so you can get rolling right out the box.  
A couple of years ago, a common complaint with high-end bike computers was their battery life. With a large screen and a massive variety of features, you couldn't make it through a big day out without taking a power bank for an extra charge. Thankfully, significant improvements have been made since, and now, most have a battery life of up to 20 hours. Priced between £250 and £600, these bike computers are the cream of the crop and are only really necessary for riders who need the best tech to support them out on the roads and trails. 
£62.99 Buy now

with Probikekit

✓   Fully customisable, large screen display.

✓   Compatible with Di2, heart rate monitors and power meters.

✓   Weighs just 40-grams.

✓   GPS & Bluetooth enabled.

Despite the Cateye Padrone Smart+ being the cheapest bike computer on this list, it's without doubt, one of the best. While displaying the standard data fields like speed, distance, time and altitude that you'd expect at this price point, it goes several steps further than many other economical cycle computers.  

With fully customisable, large screen display, you can personalise this computer to suit you and the riding that you do most. It's also compatible with a massive range of cycling tech such as Di2, heart rate monitors and power meters so that you can train smarter.  

While it is GPS compatible and does offer navigation of sorts in the form of a simple compass pointing you in the right direction, it's probably not suitable if you want to tackle some real long distances riding. As a Bluetooth compatible device, you can also pair it with your phone and get text, email and call notifications.  

While it's not USB rechargeable, it does offer a whopping four months of ride time on a fresh coin cell battery. And if that wasn't enough, all this performance is packed into a neat 40-gram package to keep your set up as light as possible. 

Buy now with free delivery