Continental Grand Prix 5000 Review
After 14 years of waiting, it's finally here. Continental has released the successor to the incredibly popular GP4000s II – the Continental Grand Prix 5000. Improving on the GP4000, a tyre many thought to be the best all-round road tyre ever made, might have seemed like an impossible task. Not for Continental. With claims that the GP5000 is lighter, faster and offers more puncture protection and grip than its predecessor, we couldn't wait to take a look and write a review on the long-awaited Continental GP5000.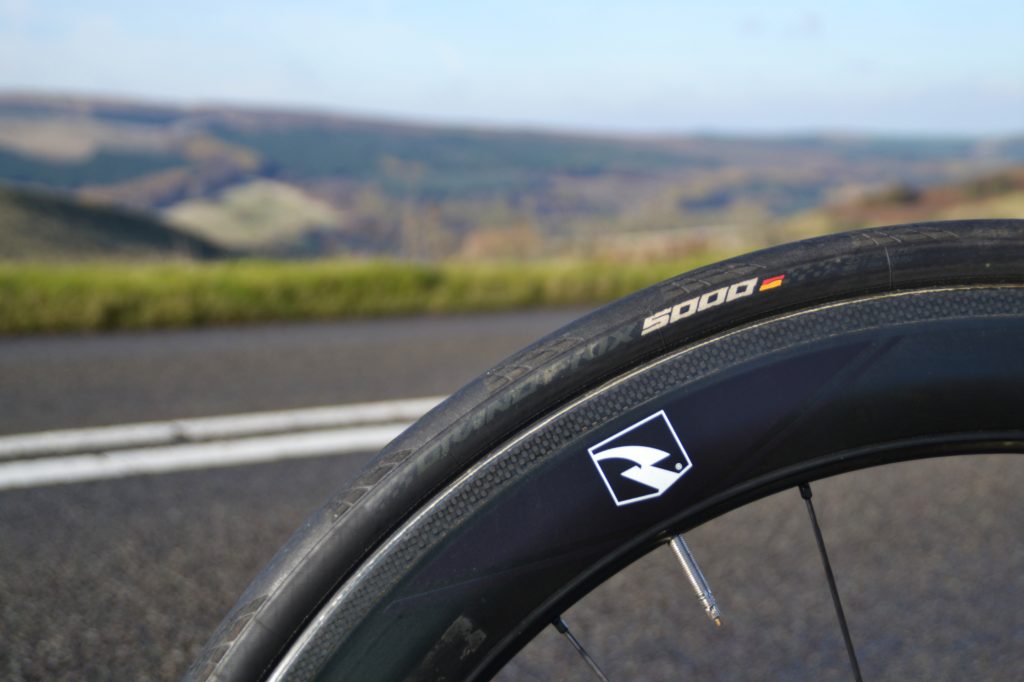 What We Loved About The GP5000
It's faster than the GP4000
It comes in a new, larger 32mm width
It offers an incredible level of puncture protection, especially for a race-ready tyre
It's now available in a tubeless iteration
Continental GP5000 Review – Rolling Resistance
One of the primary goals of research and development was to decrease the rolling resistance of the tyre. Designed with the latest Black Chili compound, Continental claims the new GP5000 boasts a 12% reduction in rolling resistance versus its predecessor. Roughly, according to this article by Aerocoach, this equates to 4-watts of difference at 45 kph. Hardly noticeable. For most. However, to a racer who is seeking every possible marginal gain, 4-watts could be the difference between winning a road race or time trial, and finishing outside the top ten. As such, this seemingly small improvement of 4-watts should not be sniffed at.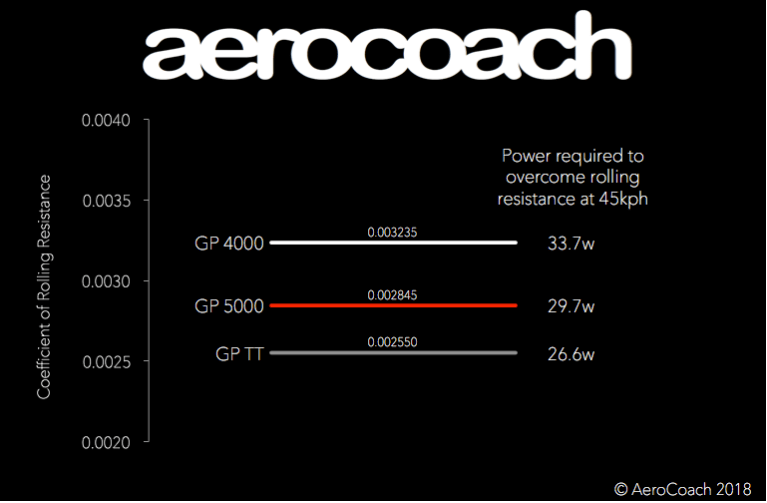 Weighing just 220-grams in a 25c, the GP5000's are also respectably light, especially for an 'all-round' clincher tyre. Even the most ardent weight weenies would find it hard to complain.
Continental GP5000 Review – Grip
In some reviews we've read, authors comment on the lack of grip provided by the GP5000 when faced with oily patches out on the road. Go figure. We've had no problems with grip at all, even when faced with particularly slippery surfaces. In fact, we were so confident of their grip, we ran a set of GP5000 tyres in a 25c width on some seriously icy roads for an 'empty the tank' 197km winter ride around the North West England recently. Thankfully, they didn't disappoint.    
Continental attribute these improvements in grip to Lazer Grip technology (in plain English, the fact that Continental print the tread pattern directly onto the shoulder of the tyre, rather than etching into it). We think it's probably because of the quality of the rubber compound. Regardless, our GP5000's always made us feel confident we could pin it round sharp corners and down hairy descents, even when the conditions weren't ideal.
Continental GP5000 Review – Comfort
While comfort was never really a problem that needed fixing with the GP4000, Continental have made noticeable strides here too.
With a new 330 TPI carcass (the higher the TPI of the tyre carcass, the thinner, lighter and more supple the tyre becomes), these tyres are super supple and conform to the road surface very nicely, helping to smooth road surfaces and drastically improve comfort over long distances.
Not only have Continental redesigned the structure of the GP5000 to improve comfort – they now offer their premium clincher road tyre in a wider variety of sizes too. In a 32mm iteration, these tyres could even reasonably be used for (albeit, light) gravel riding.
Continental GP5000 Review – Durability
One problem with many race-ready road bike tyres is durability – primarily because they're so thin and supple. Indeed, durability had been a problem that we (and many others) had experienced with the sidewalls of the GP4000. Thankfully, because these new tyres are lined with a Vectran puncture-resistant layer, they're incredibly resistant to cuts, punctures & abrasions. Even after riding about 7500 miles on fairly unforgiving roads during testing, impressively, we still haven't had a puncture. Fortunately, because the Vectran layer is lighter and more flexible than a standard nylon breaker, the suppleness and weight of the tyre are barely affected by this added protection. In fact, the GP5000 weighs 10-grams less than the GP4000 in a 25c width. 
Admittedly, while these tyres won't provide as much protection as dedicated winter tyres like the Vittoria Rubino or Continental GP 4 Seasons, they'll certainly provide more protection than a standard race-ready road tyre. If you're looking for a dedicated winter tyre for maximum protection on the roughest roads, check out our dedicated winter tyre buying guide.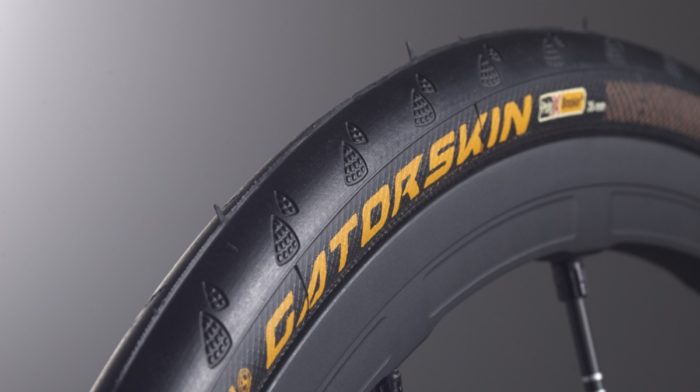 To get yourself ready for the racing season, it's imperative that you get on the bike throughout the winter. With the bad weather, cold rides and dark nights drawing in, it's probably a good idea to invest in some reliable winter bike tyres to take you through some pretty tough riding conditions.
Continental GP5000 Review – Tubeless Ready
In a way, Continental hasn't just released one new tyre, but two. Now the GP5000 comes in a tubeless-ready iteration as well, for those who want to improve comfort, grip and puncture protection even further. Despite Continental's claims that these tyres have 5% lower rolling resistance, we found the tubeless version to be less supple and responsive than the clincher version. An Aerocoach study agrees with our feelings, finding that a standard GP5000 25mm tyre with a latex inner tube was marginally faster than a tubeless GP5000 25mm tyre.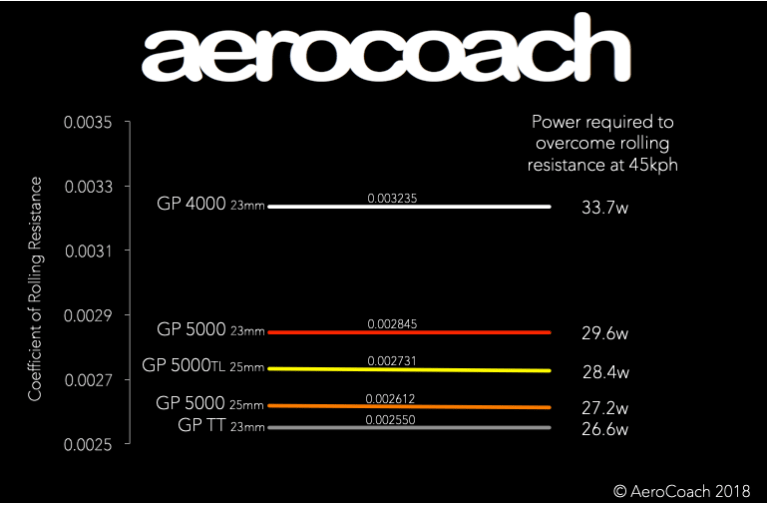 Though, let's face it – you don't buy a tubeless tyre for speed, you buy it for puncture protection. If 1-measly-watt is the price we have to pay for less time fixing punctures at road-side, it's a deal we're willing to make.