The updated Polar V650 packs a lengthy list of features into a compact touchscreen GPS computer with a user-friendly interface. While the stylish exterior remains the same, Polar have updated the software behind their flagship model. New GPS mapping, Strava Live Segments, training analysis and Smart Coaching make the V650 the ideal training partner for both casual and serious cyclists.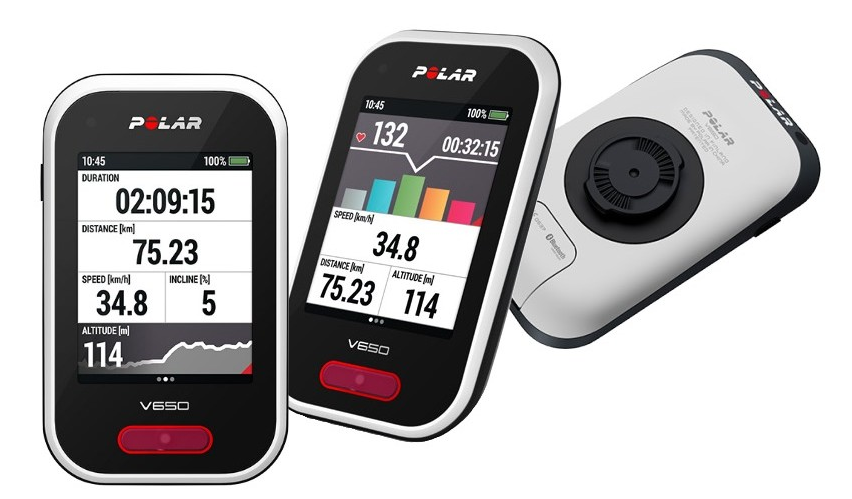 Polar V650 Features
Navigation
The V650 comes loaded with state of the art mapping software, as you'd expect from any high-end GPS bike computer. The Polar Flow app allows you to sync your favourite routes from your mobile device, as well as analyse your training data, health status and more. Once your route is synced you can use the V650 to guide you on your ride. It's also possible to retrace your path and even discover new routes from other riders within the Polar community.
OpenStreetMap keeps you on the map from the start of your ride to the end, no matter where you go. A 2.8″ colour touchscreen is not only great for displaying numbers and graphs but also bright, bold maps. As a point of reference, the screen size of the Polar V650 is slightly smaller than a Garmin Edge 1000 but bigger than a 520 or 820.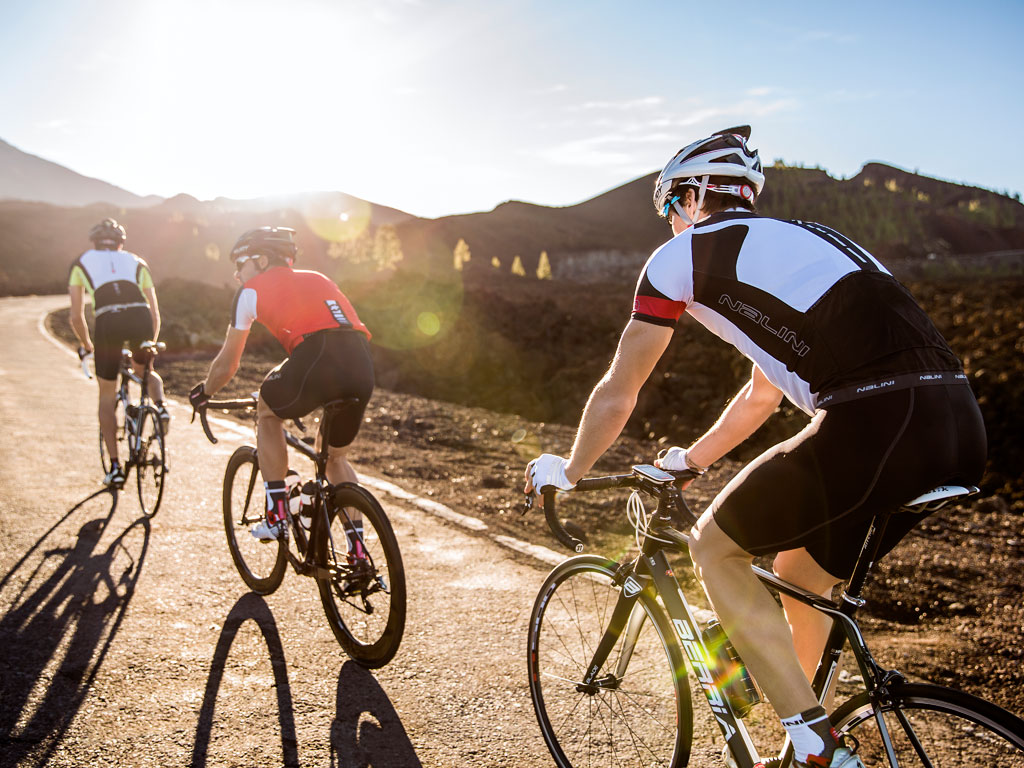 Strava Live Segments
We all love Strava, some of us openly admit it while others go for KOM segments in secret and pretend like they're not interested. The V650 comes with a 60-day trial of Strava Premium. This allows you to see in real-time when you're near a segment, your progress during a KOM attempt and your results right after you finish.

Power Data
The V650 doesn't have ANT+ but instead pairs with power meters using Bluetooth Smart. A recent update has meant that it is now compatible with a greater list of power meters than ever before. In addition to Stages, Powertap, Look and Power2Max the V650 can now be paired with Quarq, Garmin, 4iiii, Rotor, FSA and Shimano devices.
Training with power has become as important for amateurs as it has for professionals in recent years. It's the most accurate way to give an objective measurement of your effort and allows you to define your training zones and work within them. Advanced power metrics such as normalized power, intensity factor and training stress score can all be displayed by the Polar V650. The updated unit also has the functionality to allow you to conduct an FTP test which is then used by Polar's Zone Pointer to ensure you stay within those zones when you're out riding.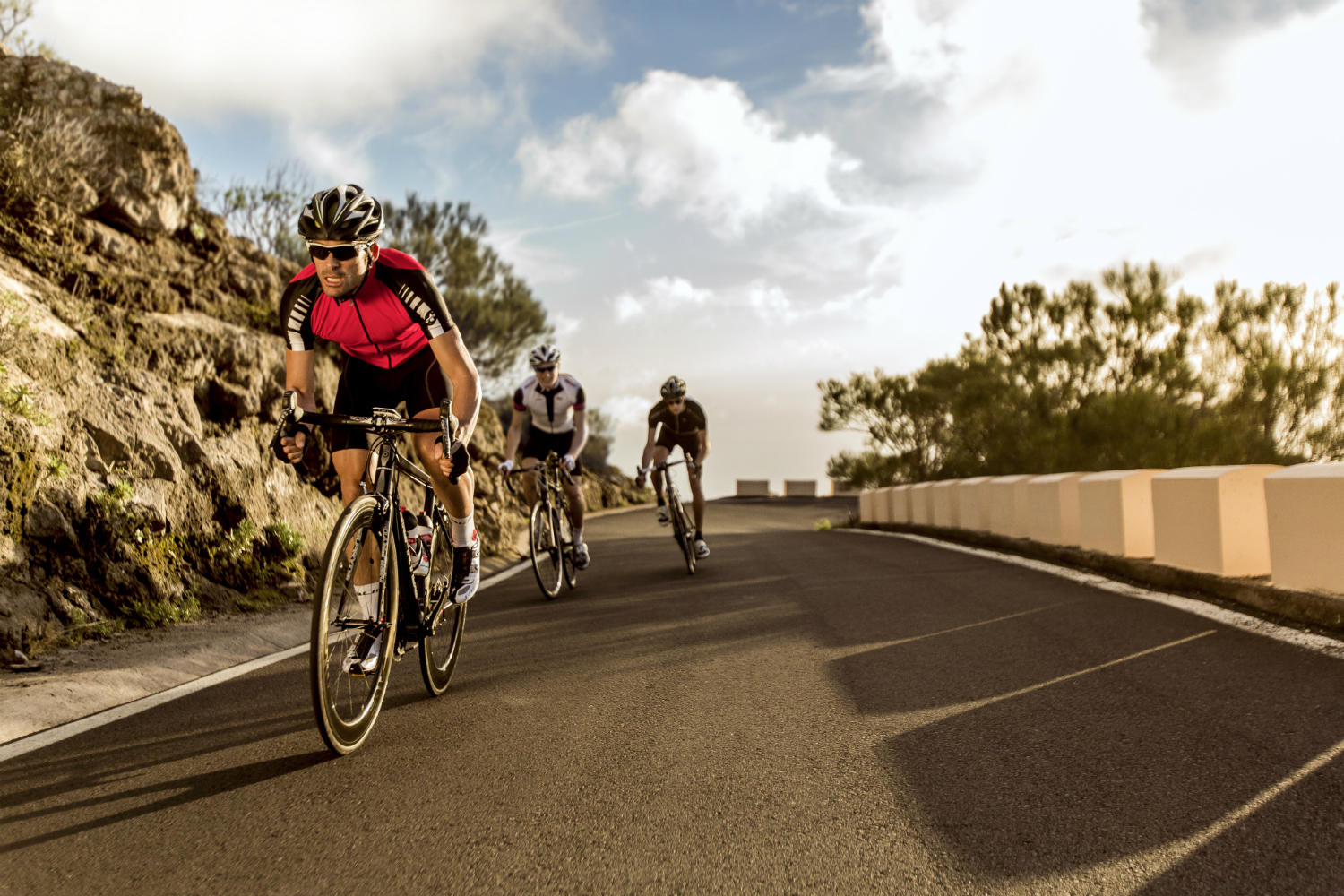 Usability
User-friendliness is crucial to a bike computer, it affects not only your performance but also your enjoyment of using a device. The Polar V650 is loaded with features that make it a joy to use, whether you're a tech wizard or a bit of a dinosaur. The Polar Flow app allows you to upload data to your head unit and export your rides to 3rd party apps such as Strava and Training Peaks when you're finished via your mobile device.
A water-resistant colour touch screen makes scrolling through your customisable pages a doddle. A front LED light that comes on automatically in low-light conditions is a great little safety feature, especially if you like all-day adventures. If you are a bit of a mile-muncher then you needn't worry about battery life as the V650 can run for 10 hours straight. Customizable profiles allow you to easily set-up different displays for different bikes or different types of rides.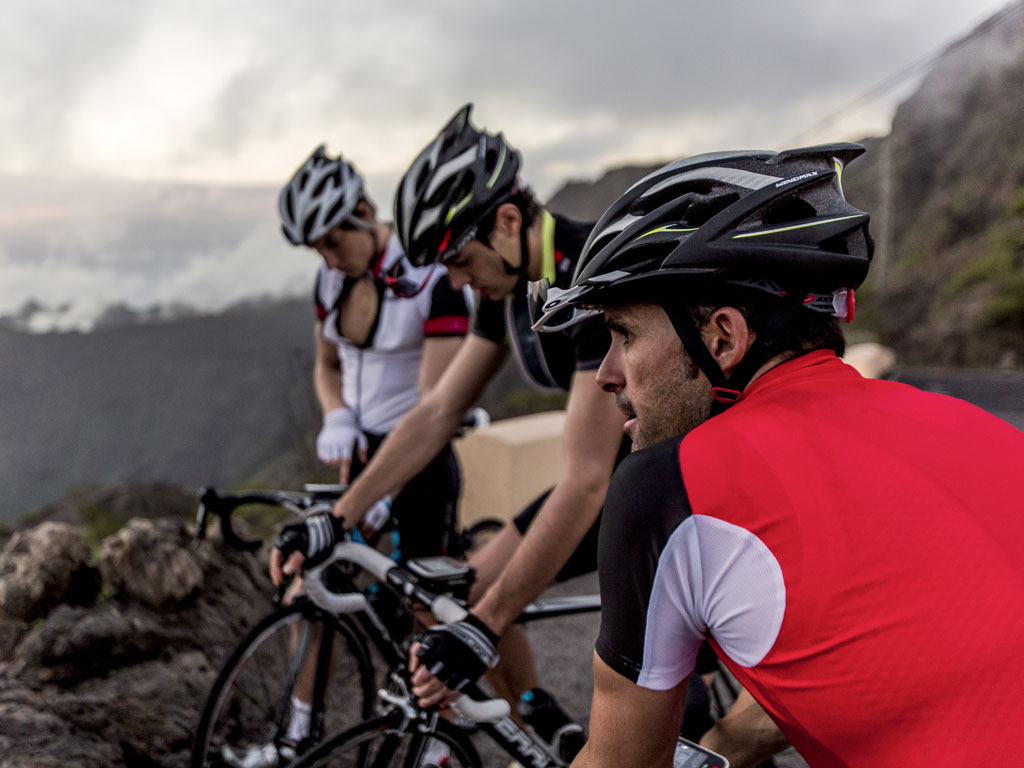 Smart Coaching
Smart coaching is arguably the most advanced feature of the Polar V650 and is tailored toward serious cyclists looking to get the most out of themselves. Training Benefit describes the effect of a training session immediately after you've finished while Recovery Status shows the time necessary to recover. By using the Polar Flow app you can analyse your Training Load and see how your training is affecting your body so that you can monitor and adjust your sessions accordingly.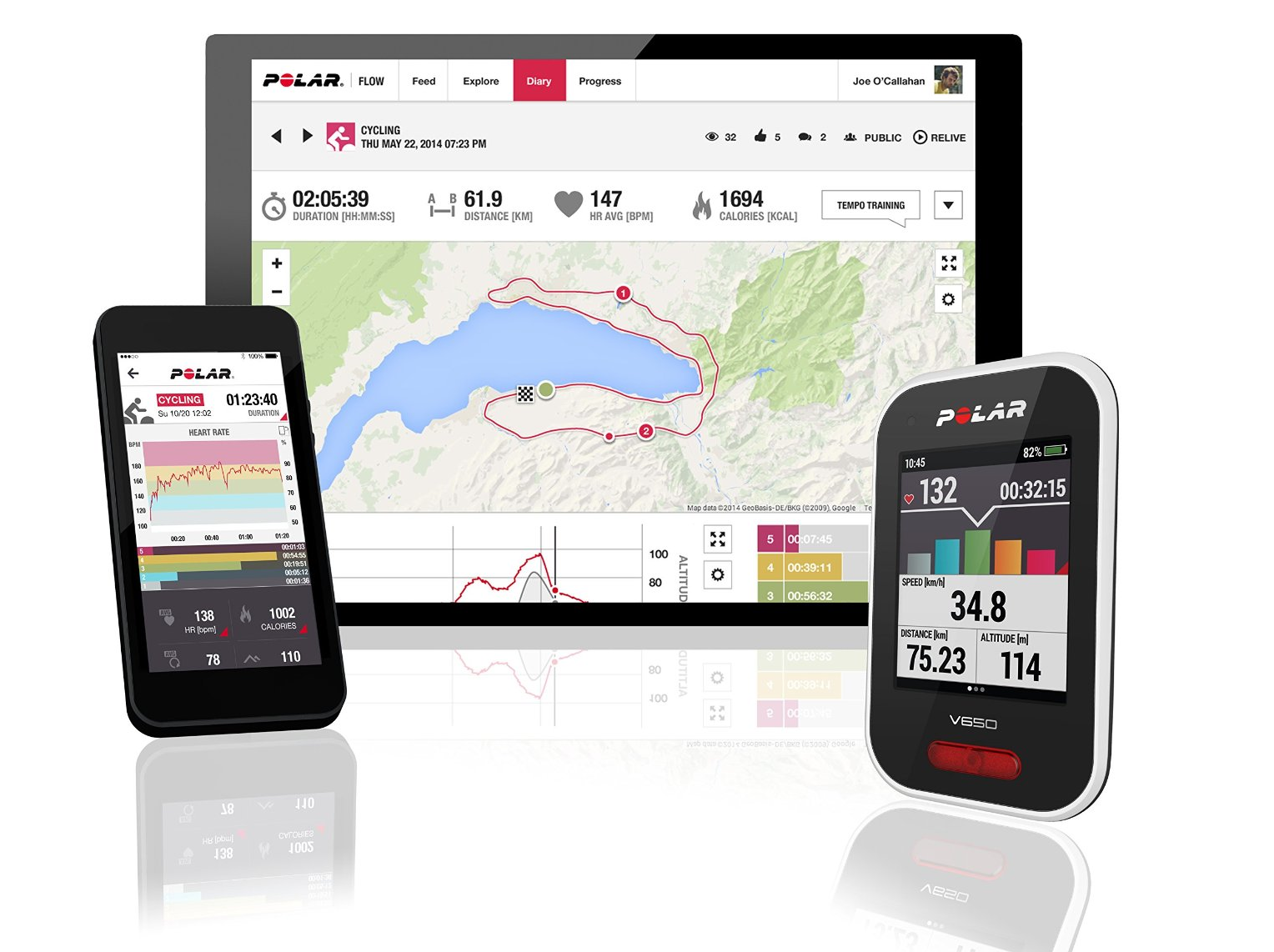 Updatable Software
Polar regularly update their software to ensure your device is up to date and can provide you with the greatest amount of in-depth data possible. Evaluate your performance, plan ahead and maximise your potential on the bike with the updated Polar V650.