Sportful has been designing and testing their products with the best professional cyclists in the world for over four decades. The BodyFit Pro 2.0 range is the epitome of performance cycling clothing and offers team issue products straight out of the pro peloton.
Read almost any road jersey review these days and you'll notice words 'breathable', 'ergonomic' and 'aerodynamic' being thrown around like they're going out of fashion. The beauty of the new BodyFit Pro 2.0 range is that each jersey has been developed with world champions and grand tour winners who demand the very best from their kit, so you'd better believe it performs when it says it does.
The Light, Evo and Classics jerseys all feature subtle differences when it comes to designs and fabric constructions. We've tested all three to help you understand which jersey will be the best fit for you.
BodyFit Pro Light Jersey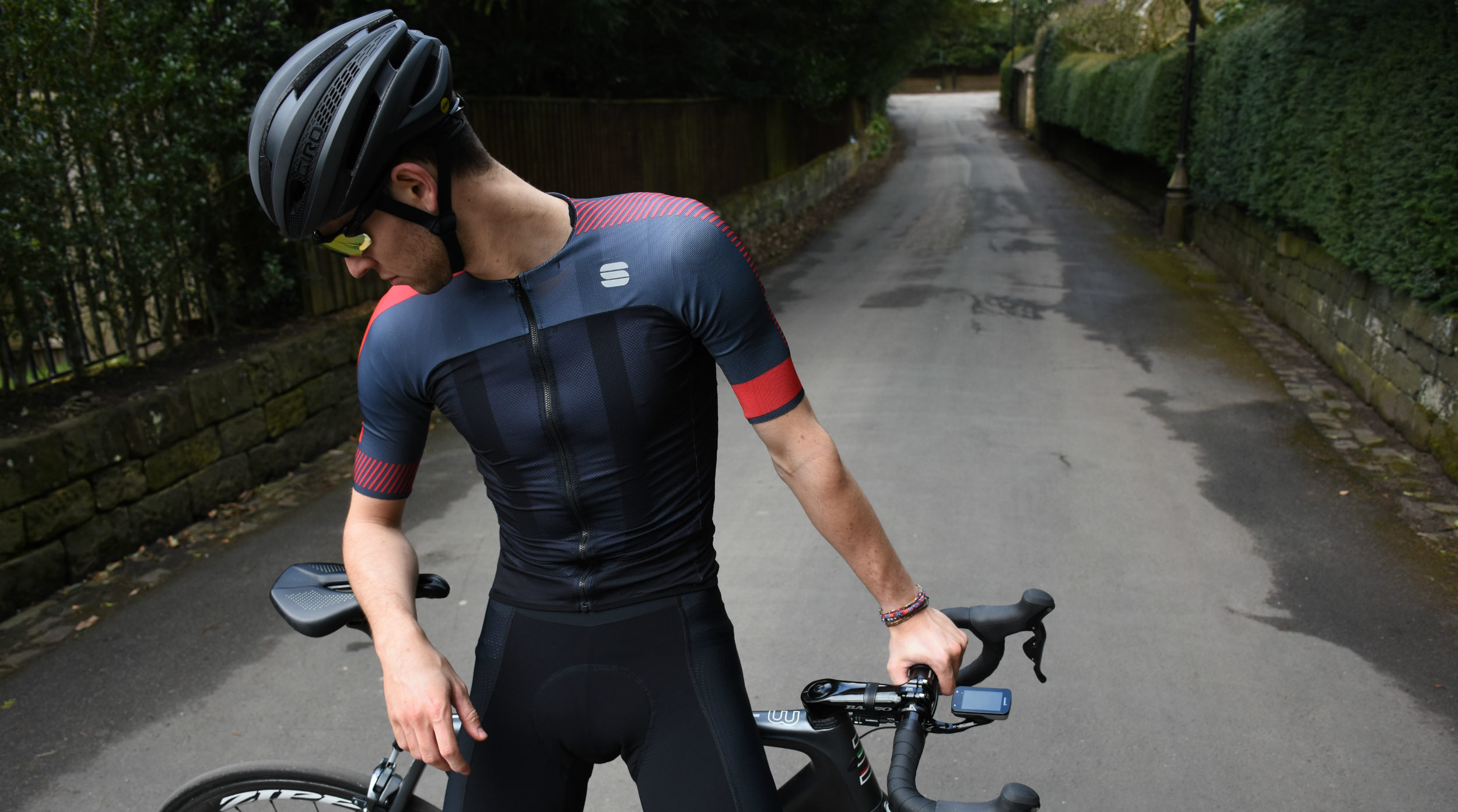 The BodyFit Pro Light comes into its own in the hottest conditions when you need a jersey that offers as much breathability as possible. Open structured fabrics across the entirety of the jersey ensures perspiration isn't restricted and you remain in control of your body temperature. I was a little worried prior to testing that given its lightweight nature things could get a bit chilly after excess sweating. Fortunately, the fabric breathed exceptionally well even during intense, prolonged efforts on climbs and the descents weren't half as cold as I anticipated.
It may be a super-lightweight summer jersey but Sportful hasn't overlooked the small details. The zip isn't fiddly or fragile and the waist is still elasticated and features a silicone grip. The fit is nothing short of superb. Look closely and you'll notice the cut is different to conventional jerseys. Seamless shoulders and high-stretch fabrics across the arms and upper chest keep things aero while a low-cut collar gives that 'pro' aesthetic. In short, it keeps you cool when the temperature soars by easily allowing heat to dissipate from the surface of your skin and its ergonomic fit hugs the contours of your body.