Sks mudguards can be fit to most bikes with mudguard eyelets. The SKS raceblade pro mud range do fit onto bikes that don't have mudguards eyelets so you do have an option if your bike doesn't have mudguard eyelets. So you will have to consider this when buying your mudguards. The smart, double hinged quick release fitting system fits aero forks and is compatible with disc brakes. Mudguards can be perfectly adapted to the radius of the wheel by adjusting the length of the stays. Superlight extra long mud flaps give additional spray protection. Includes adhesive protection kit to avoid damaging the paintwork. These are easily fitted and unfitted if you need to take the mudguards on and off regularly.
What do SKS mudguards fit to?
If you are fitting mudguards to mountain bikes or cross or gravel bikes make sure you have the right size mudguard so you have the clearance over the tyre. Road bikes take a large size mudguard, gravel bikes may take XL size and mountain bike may need a different type of mudguard like theMudX and Xtradry MTB mud guard also if you are running wider tyres on your road bike be sure to think about this before making your purchase. Some mudguards in the SKS  range are one size only which will fit all standard 23mm road bikes.
When to use them
Mudguards tend to be used mostly in winter or wet conditions when the roads are wet and muddy. Most cycle clubs insist on using a mudguard if you wish to ride in the club so that you protect others from getting covered in your bike spray! So it's better to be safe than sorry and get some on anyway!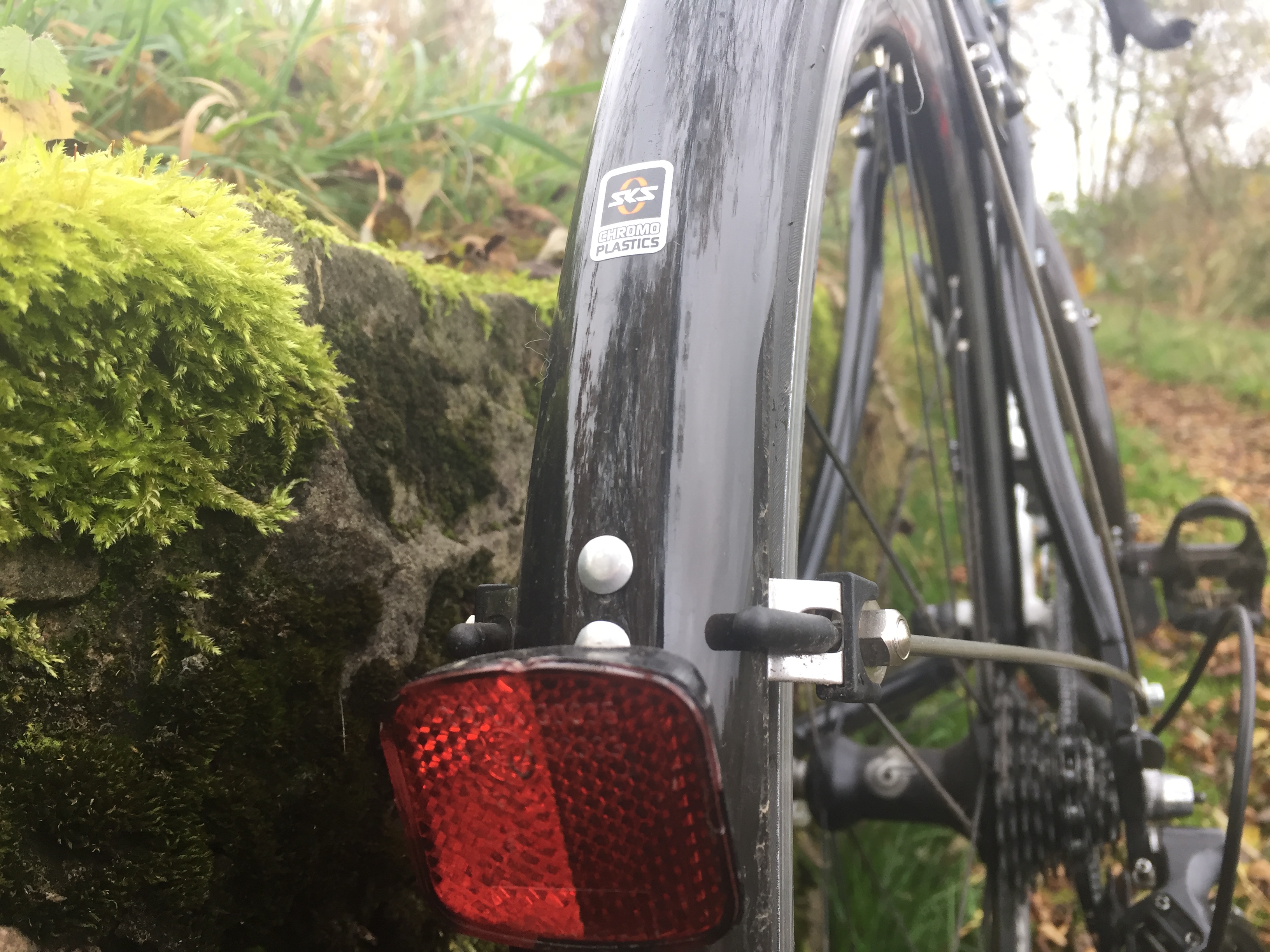 Who uses them?
Any one who rides a bike, weather it be a commuter, social rider, or professional, all tend to favour a mudguard especially in the winter as they can save you from, one.. getting a wet and muddy bum, two… a wet and very dirty face, and three… from getting cold. Long gone are the days when mudguards are not fashionable. It's not the done thing to be the only one covered in mud and road salt on on the Sunday club run. The cafe owners may look at you with disgust!
How heavy are they?
They are made of plastic so tend to be quite light ad durable. Generally mudguards don't get used in races so weight doesn't really become a concern in this instance and are mostly used commuting, training or on club runs.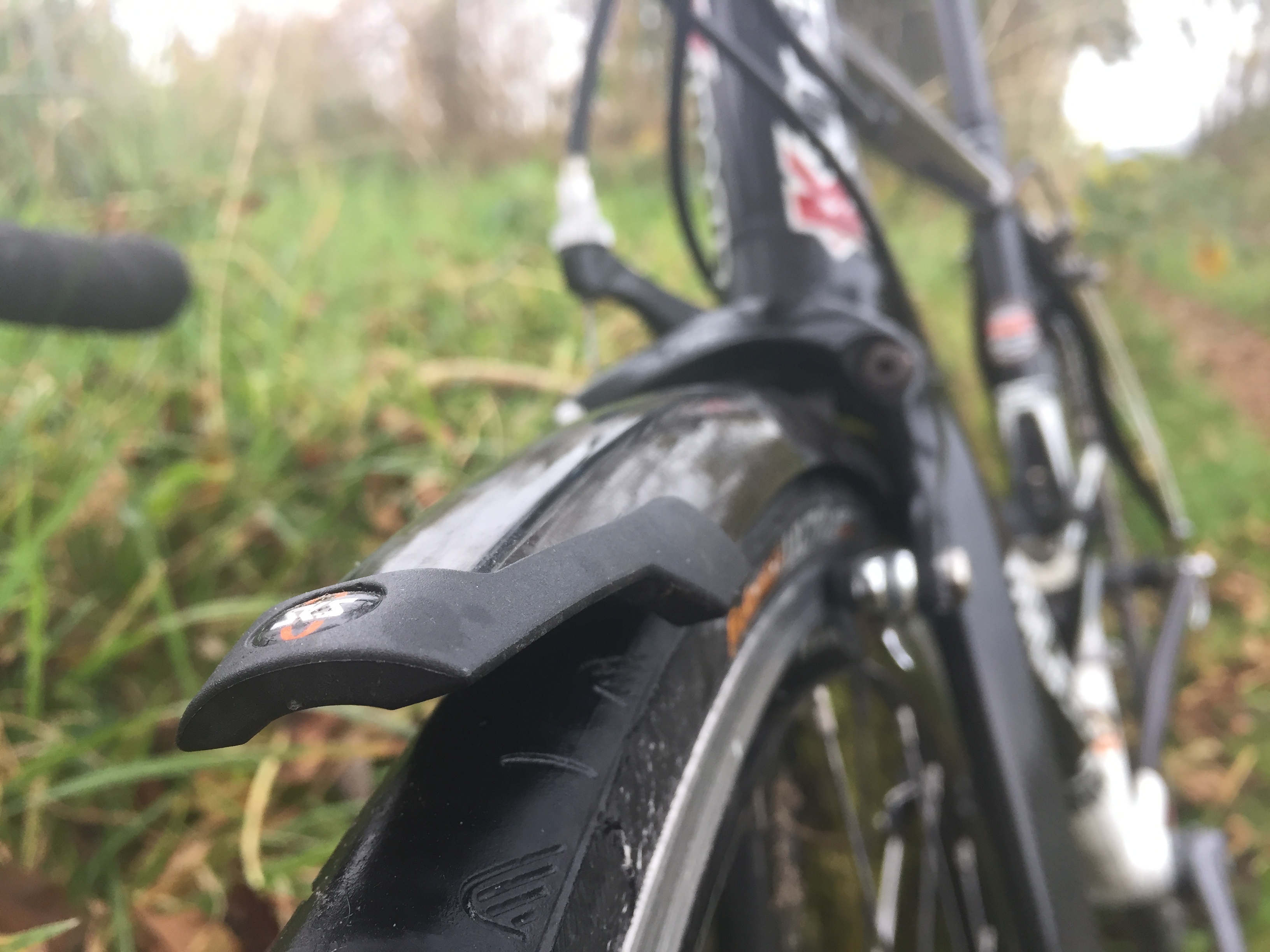 How durable are they?
Mudguards can last for years as long as you look after them. Like anything really. Leaving them outside or with salt off the road on them could lead to rust on the bolts and corrode over time, so keep them clean. Also transporting your bike in cars or on trains etc can bend the mudguards if you are not careful and could snap if abused. As they are made of plastic the life can be very long. Just look after them and they will look after you.
How to fit SKS mudguards
All manuals can be downloaded from the SKS website –  instructions, pdf or video. See here
Take a look at this GCN video on how to fit them to your bike:
If you have any Q's on the mudguards please feel free to ask us on the hashtag #PBKTips