Three things matter above all else when you're in the market for a power meter; accuracy, affordability and compatibility. Conventional power meters use strain gauges to measure power output but are often expensive and difficult to move between bikes. The latest PowerPod power meter is extremely affordable, compatible with all bikes and impressively accurate.

What is the PowerPod V2 Power Meter?
The PowerPod V2 is a device that attaches to your handlebars and transmits a power reading to your head unit much like a conventional power meter. The difference is that the PowerPod doesn't use strain gauges. Instead, it records all the surrounding variables and compares those figures against your speed from your ANT+ speed sensor.
Opposing forces such as hills, wind, friction and acceleration are measured up to 800 times per second. When all the opposing forces are added together they match the forces applied by both legs. It may sound unconventional but don't jump to any conclusions until you've read the accuracy figures.
How do you use the PowerPod V2?
Setting up the PowerPod is remarkably simple. The unit comes with a mount that attaches the PowerPod to your handlebars. The attachment is actually the same design used by GoPro cameras. The beauty of this is that if you want you can use any GoPro compatible head unit mount for a clean setup. Once attached to your bike you'll need to pair your PowerPod power meter to your ANT+ speed sensor and head unit (i.e. Garmin, Wahoo, Polar).
Calibrating any power meter is crucial to its data recording accuracy. The process is different for the PowerPod than it is for strain gauge based power meters. Calibration is done at the beginning of a ride, your head unit will count up from 0-100. After a few minutes riding, you'll reach 100% and calibration is complete.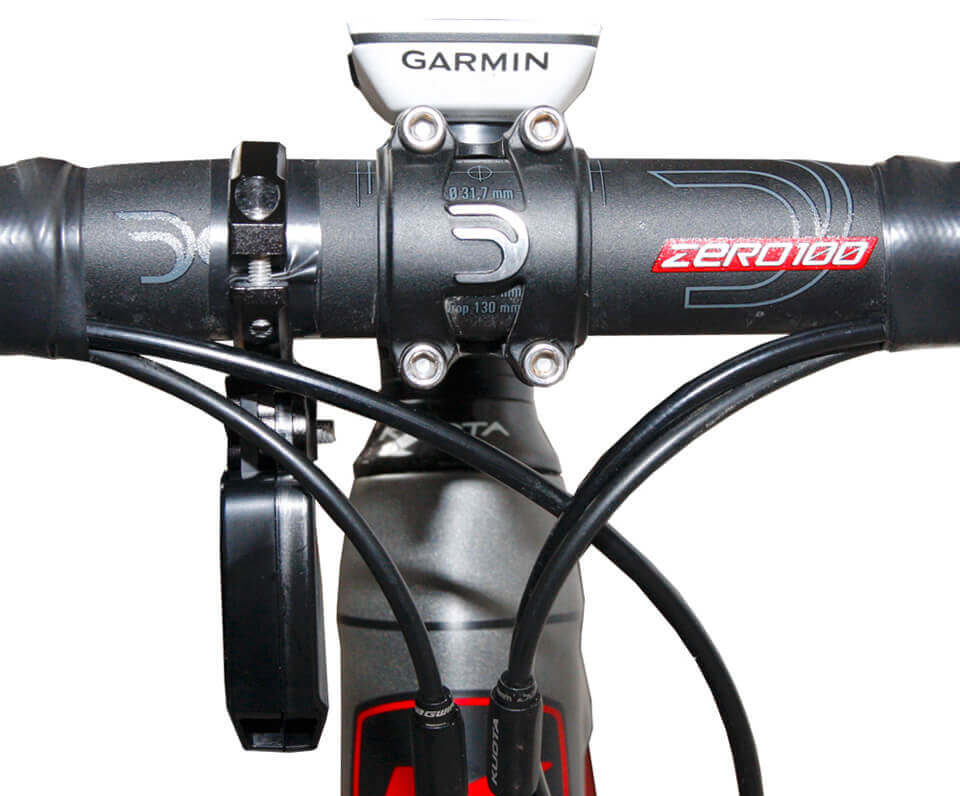 There are a number of advantages to this setup; the biggest being that you can switch the power meter between bikes in less than a minute.  It also gives you the freedom to use any cranks, wheels or pedal systems.
All data recorded during rides can be viewed on PowerPod's Isaac software. Isaac is the brains behind the PowerPod power meter and really allows you to drill down into your numbers. Analysing efficiency metrics such as aerodynamic data and power stroke figures is a great way to make small improvements on the bike that will add up to make big performance gains.