Bike lights are an essential accessory for any cyclist, whether you're a weekend road rider, cross-country mountain biker, gravel grinder, or daily commuter. But there are so many options to choose from that determining the 'best' light can leave you feeling somewhat in the dark. There's a variety of different levels of brightness, colour, and brands, which makes selecting the right lights for you a little tricky, as it will depend on the riding you do.
In Light of the Law
Firstly, let's take a look at what the law in the UK states in regard to bicycle lights:
If you're riding in the UK, the Highway Code (rule 60) states that:
"At night your cycle MUST have white front and red rear lights lit. It MUST also be fitted with a red rear reflector (and amber pedal reflectors, if manufactured after 1/10/85). White front reflectors and spoke reflectors will also help you to be seen. Flashing lights are permitted but it is recommended that cyclists who are riding in areas without street lighting use a steady front lamp."
A few more specifics on the types of lights you must have:
The front lamp or light must be a white light, positioned up to 150 cm from the ground and facing forwards. You can use only a flashing light, but it must be able to emit four candela (most modern lights will exceed this). Steady lights must conform to BS6102/3 standards
A rear lamp or light must be red in colour, situated between 35 cm and 150 cm from the ground, facing rearwards. Similarly, a flashing light must be at least four candela, and a steady beam must conform to BS3648, or BS6102/3 standards
A red rear reflector should be positioned between 25 cm and 90 cm from the ground
A tricky one for road cyclists, but amber-coloured pedal reflectors are a requirement. These should be positioned to the front and rear.
LED It Burn
Pretty much all modern-day bike lights, especially the high-end ones, use Cree LEDs rather than the traditional filament bulb. These offer better brightness, produce less heat, last longer, and are smaller and more versatile. The rear light is typically a COB (chip on board) LED, which is multiple LED chips clustered to form a single module. Again, these are brighter and produce less heat. It is possible for these to come in different colours, but in most countries a rear light should be red when out on the road.
What To Look For When Buying a Bike Light?
Legal considerations aside, broadly there are four primary factors to think about (in addition to any legal requirements): colour, brightness, construction, and fixtures. We've discussed above the legal requirements for a bike light. For the front light, it's required to cast a white light. The rear light should red.
Blinded By the Light
Since the front light will need to light up the road ahead, it's usually brighter than the rear light. That's not to say the rear light doesn't play a vital role, since it's what alerts road users behind you to your presence. Before deciding on the brightness of your lights, you'll need to consider where you'll be riding most. If you're riding on well-lit roads and paths at night, then you'll probably only need a reasonably bright front light (up to 600 lumens) to be seen by other road users. There's no limit to how bright these can be, but it's courteous to consider other road users and not have a light that is overly bright. You should also run a similarly powerful rear light, around 250 lumens.
However, if you're riding in the darkest conditions like pitch black country lanes or woodland, then a bright front light that emits over 800 lumens (as a minimum) will be essential so you can see and stay safe.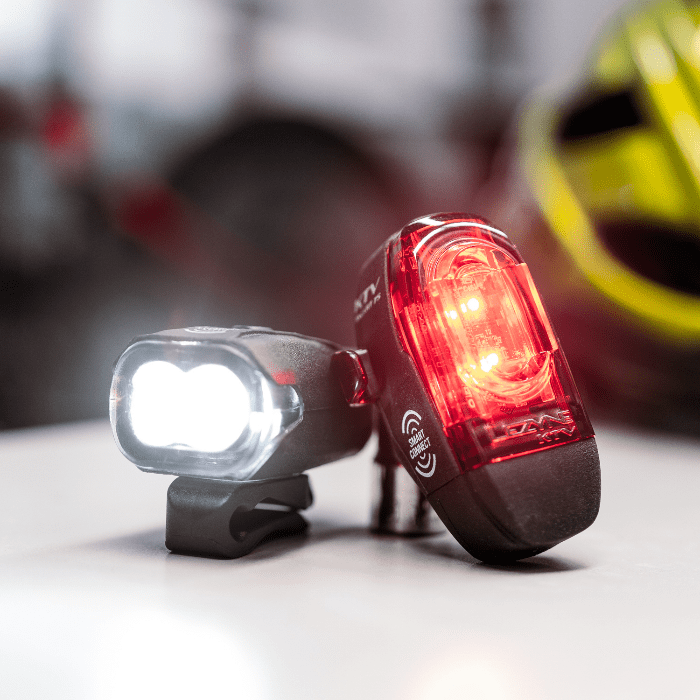 Balance and Beam
As well as the brightness of your lights, the actual beam created is an important consideration, along with the balance (differential) between front and rear light. For seeing in very dark conditions, you'll want a strong direct beam. However, a strong, direct beam won't be very visible at angles away from the beam, so you'll need to consider the peripheral view of the light. A wider spread of the light will also help to pick up additional potential hazards.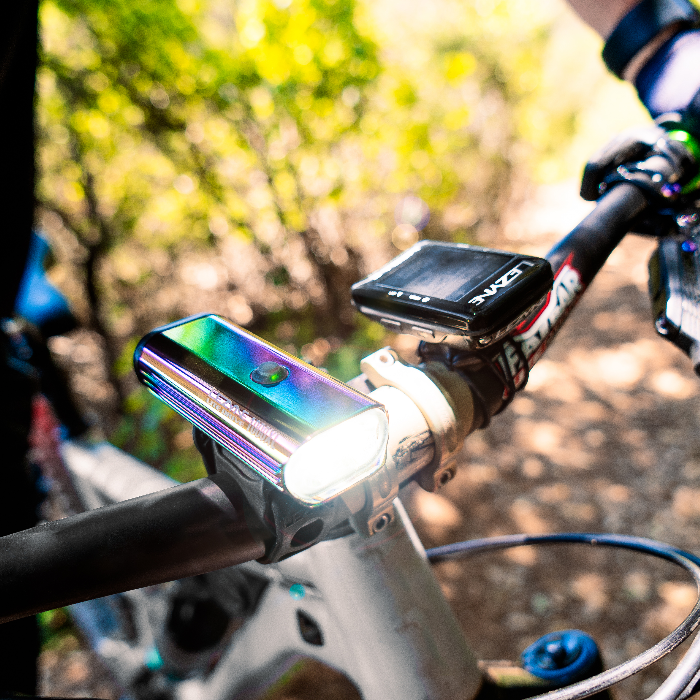 What's In the Case?
When considering the construction of your bike lights, there are two primary materials used for the case material: plastic or aluminium. If it's made from plastic, it will be lighter but (typically) less durable. Aluminium casings are generally tougher and more robust but may be heavier.
Battery Life
Road bike lights are usually reliant on built in batteries. Off-road lights, due to the extra brightness required, may rely on an external battery pack. Naturally, the size of the battery will determine the size of the overall light, so manufacturers must trade off battery power/life, with the size and weight of the light.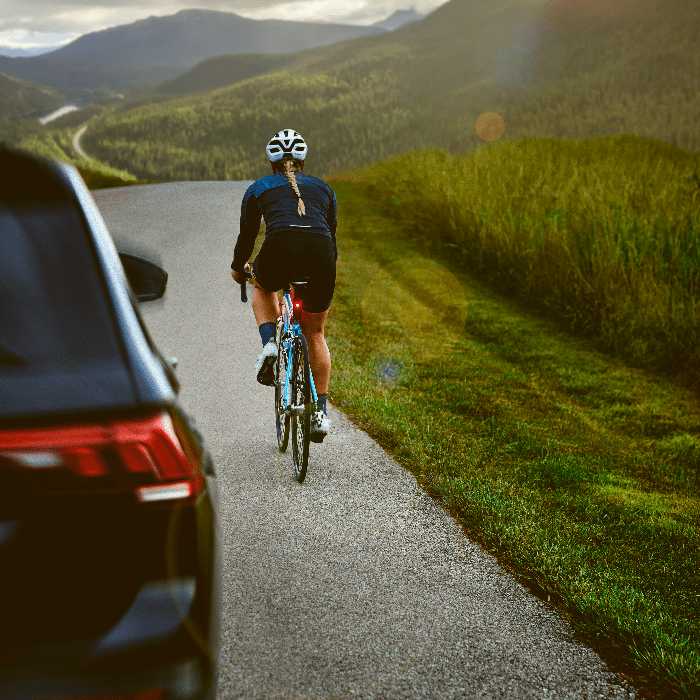 What's In the Case?
When considering the construction of your bike lights, there are two primary materials used for the case material: plastic or aluminium. If it's made from plastic, it will be lighter but (typically) less durable. Aluminium casings are generally tougher and more robust but may be heavier.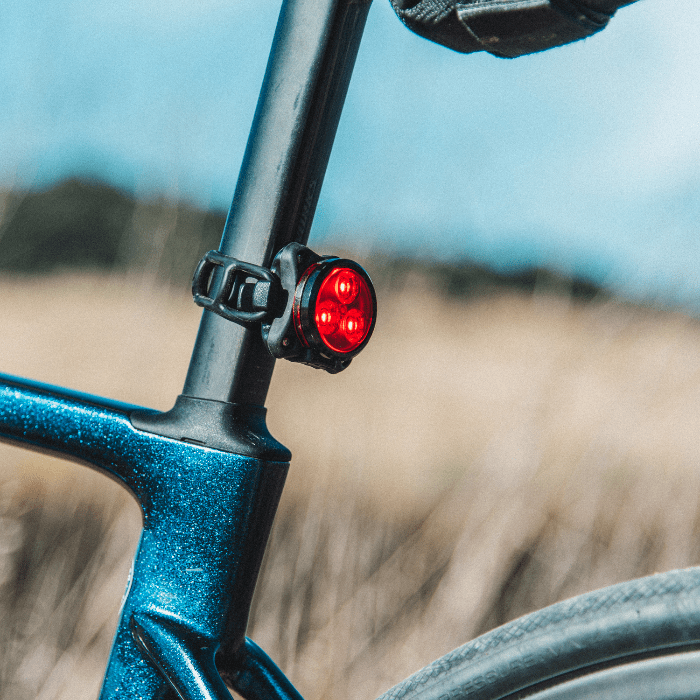 Water, Water, Everywhere
Bike lights tend to go hand in hand with less-than-ideal cycling weather, so you'll also want to consider the level of water-resistance provided by the case. Most quality products are impervious to rainwater so they can be used in all weather conditions. However, if you want complete peace of mind, then you should look for options that are 100% waterproof, these can be completely submerged and still operate as usual. A product's level of waterproofing is rated on the IP Code. An IP4 light will be protected against splashing of water, while an IP7 product will survive immersion in water for 30 minutes. The level of protection you need will, of course, be dependent on the type of riding you envision for yourself.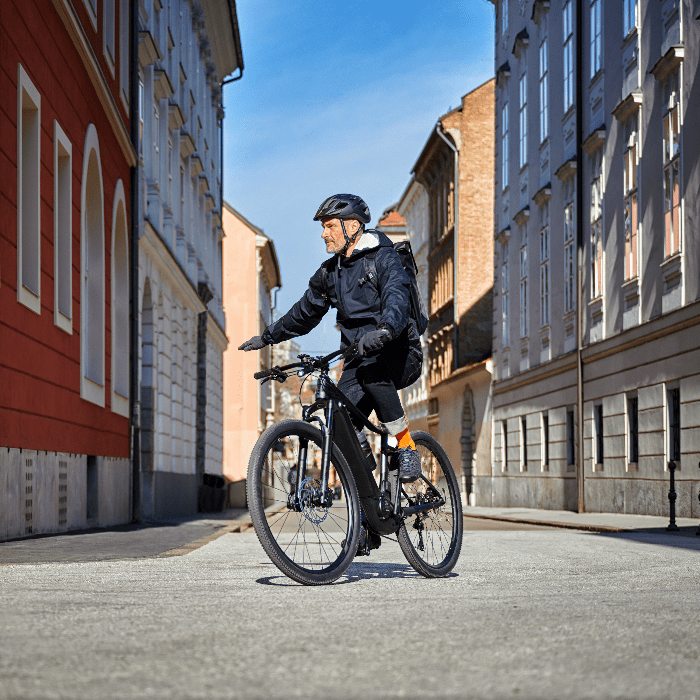 Can You Be Too Attached?
As with all things cycling, there's compromises to be made. Mounting systems can be light, durable, secure, and/or quick and easy to install, but it's unlikely you'll find a mount that is all of these things. The least complex mounts use rubber bands to strap a light to your bars or seat post. This type of system is easy to install and switch between bikes, however, we'd be lying if we didn't say we'd lost a few lights and bands in our time.
More secure mounting systems will screw onto the bars or seat post. The advantage is you'll have a sturdier mounting point but it's less easy to switch between bikes. If you only have one bike that you'll be riding during the dark, then these more robust options are perhaps more suitable plastic brackets.
We stock a wide range of bike lights to suit a wide variety of riding styles, disciplines, and requirements from a vast array of brands. Take a look at our blog post on some of the best bike lights.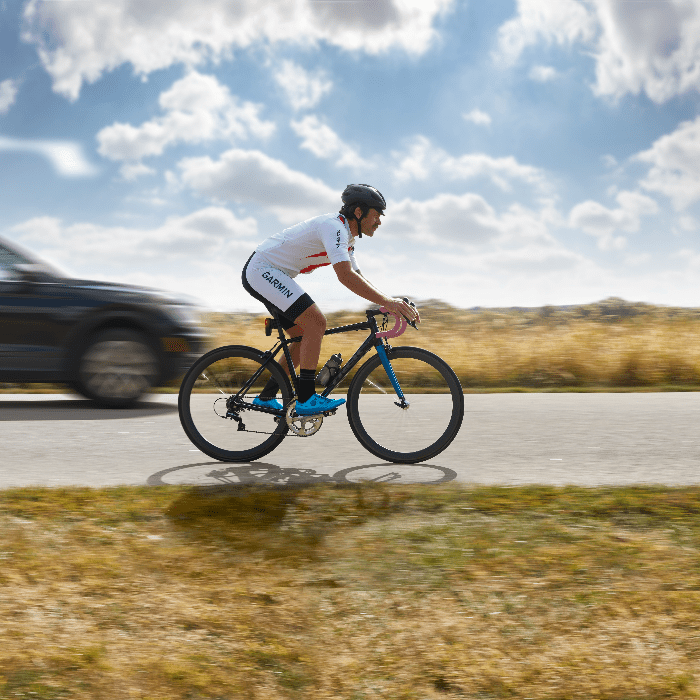 If you wish to look at any of the bike light ranges in more detail or have any questions please ask us on the #YourRide