Silca are renowned in the cycling industry as being a premium brand that doesn't cut corners when it comes to quality. They've been passionate about using the most durable materials on the most innovative products since they were founded in 1917.
We're proud at ProBikeKit to be able to work with Silca and offer a wide range of their bicycle tools and accessories. We recently got our hands on one of their most popular products; the Seat Roll Premio, to see for ourselves what makes it so special.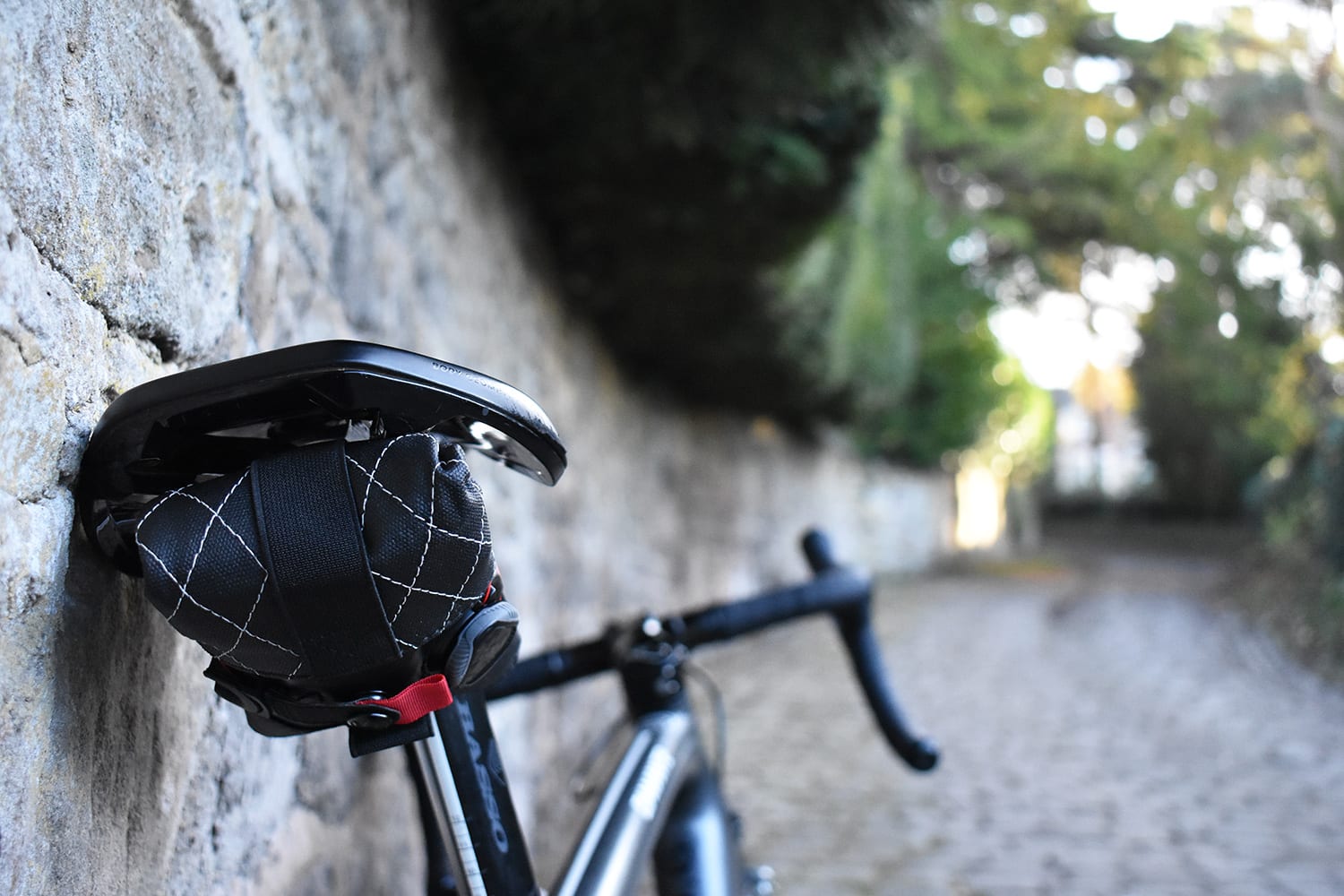 Silca Seat Roll Premio:
If there's one accessory that divides the cycling community, then it's saddlebags. Some cyclists love them, myself included, while others think they have no place on a race bike. There's no denying their functionality, if the issue lies purely with aesthetics then Silca have the solution. The Seat Roll Premio doesn't detract from a bicycle's aesthetics, it adds to it.
Admittedly, you do have to factor in the price tag, but like my old man always says; buy cheap, buy twice. I used to have one of those little velcro strap saddlebags that have just about enough room for some tyre levers and an inner tube. After a few months, my saddle rails wore holes in the casing. For some unknown reason, I bought another. Dirt got into the velcro and the saddlebag fell off while I was out riding, something I didn't find out until I got home.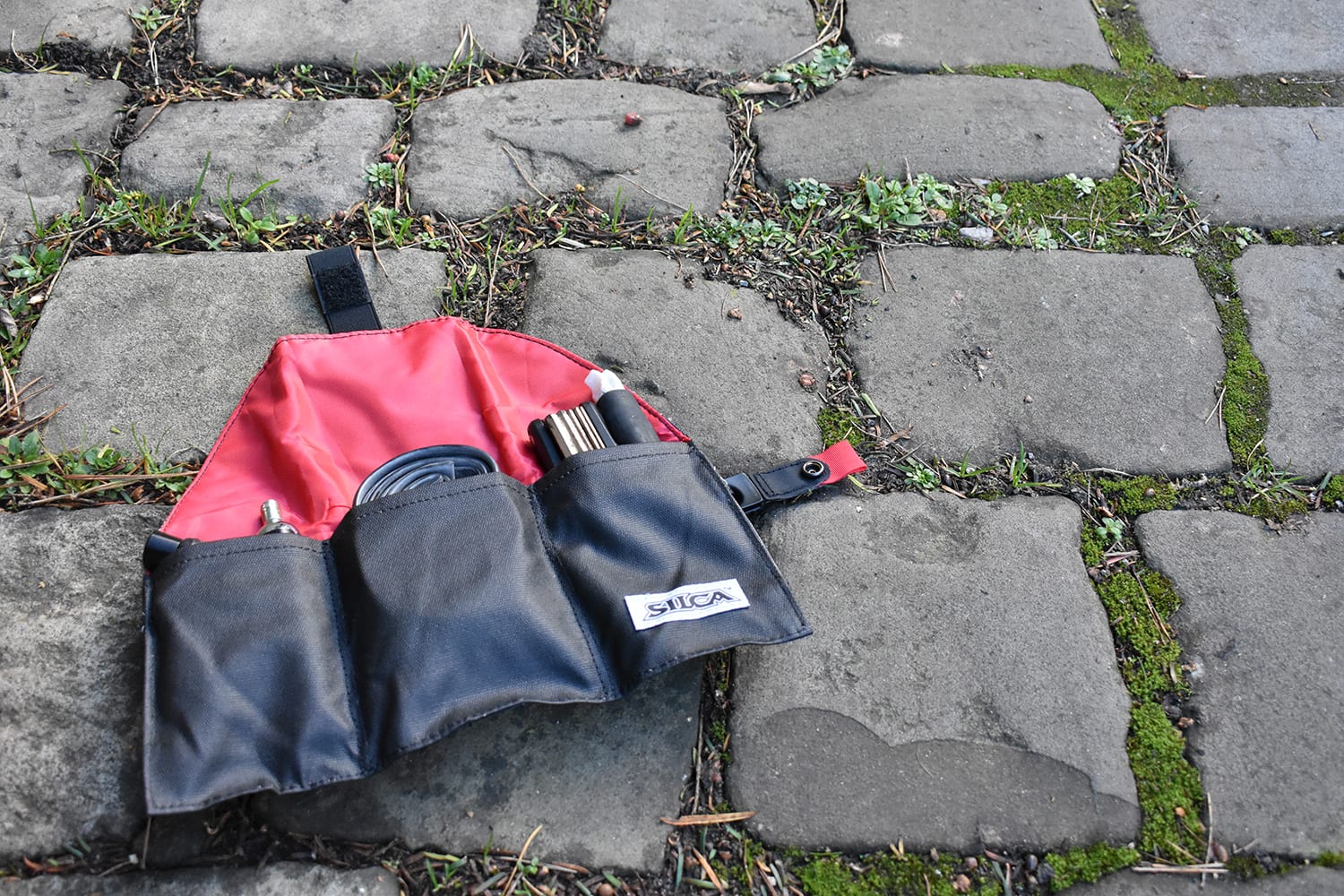 So, I bought another saddlebag from a more reputable brand that had multiple velcro straps. Persistent road spray took its toll on the bag, the zip started to rust and soon ceased to function. After a few years of buying and then losing or replacing an item, the cost starts to add up, even if it's cheap to begin with. The beauty of the Silca Roll Premio is that it really is a saddlebag for life. It won't wear out, it won't fall off and it won't rust.
The foundation of the Premio Seat Roll is a waxed canvas of Silca's own creation. A heavyweight cotton canvas is hot-melt waxed for water-proofing. It's then computer stitched with reflective thread for improved visibility. The Boa closure system effortlessly attaches the Premio to your saddle rails. The Boa system is also lighter, more powerful, more durable and more adjustable than traditional designs.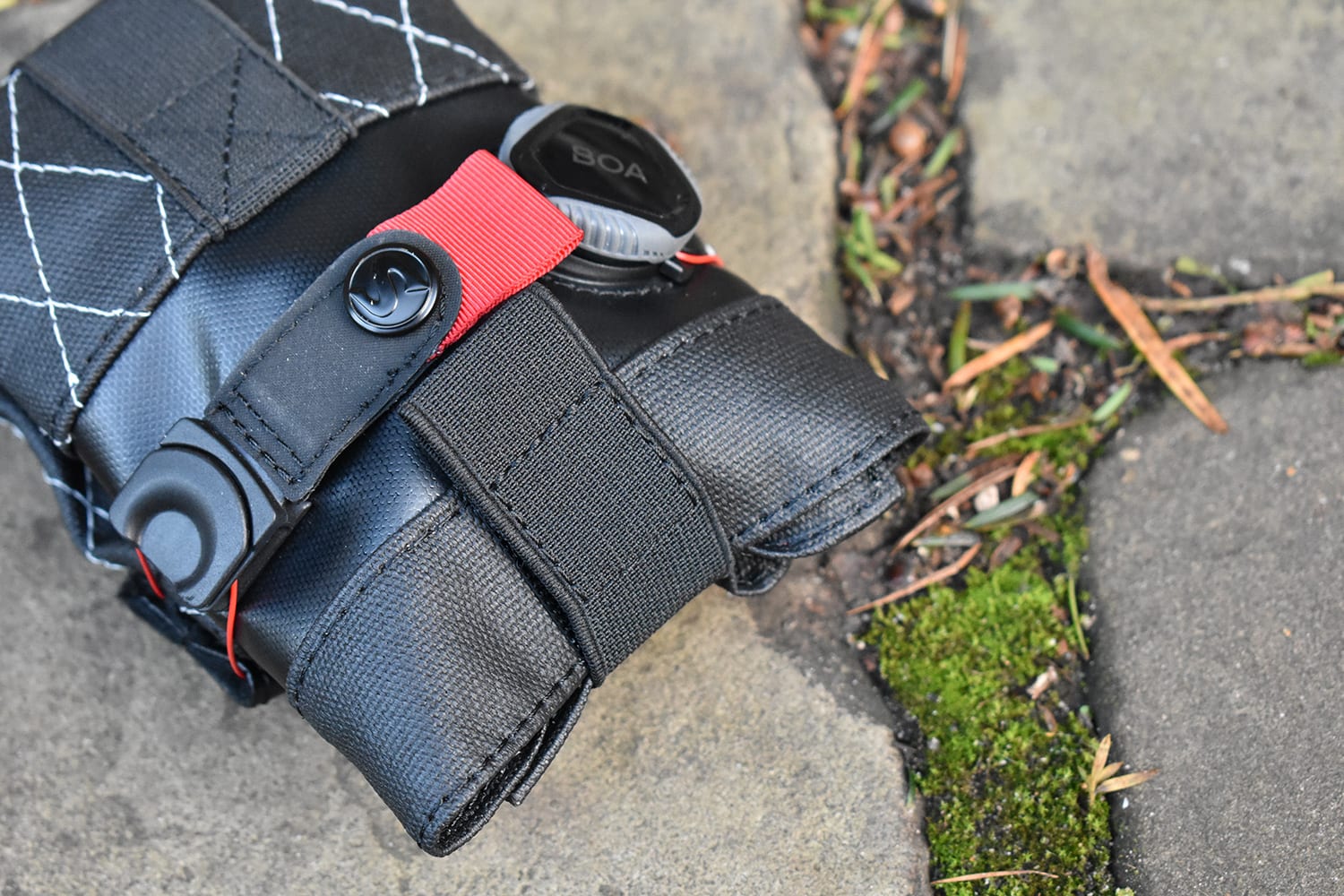 Verdict
I've been riding with the Seat Roll Premio for almost a month now and have found it a pleasure to use. While most saddlebags are boxy and unsightly the Premio is sleek and stylish. The lack of zips and bulky straps keep the weight down and the design ensures your spares don't rattle around. It's deceptively spacious, has a great closure system and is exceptionally well made using the finest materials.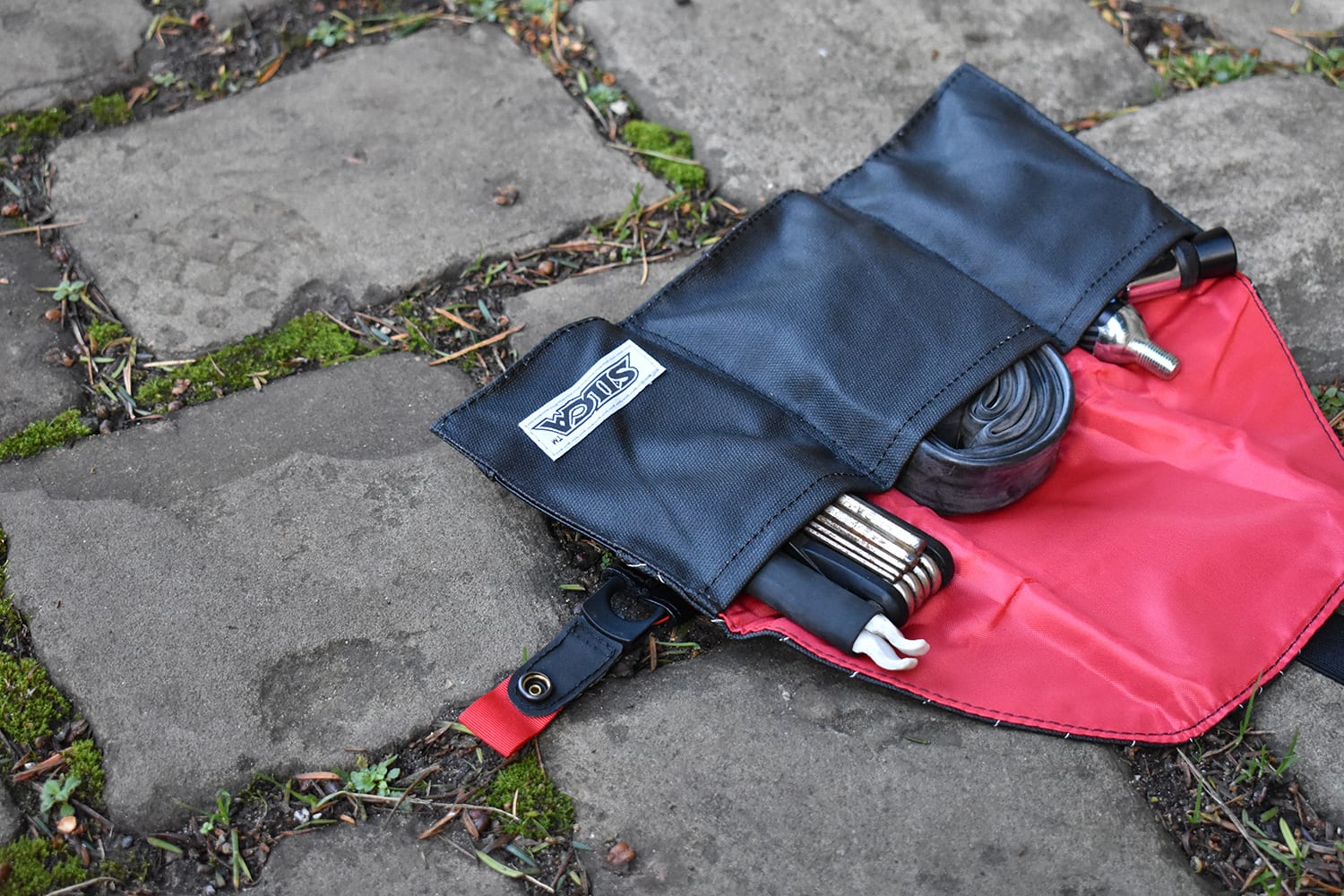 Features
The Silca Seat Roll Premio has 3 pockets with enough room to hold 2 CO2 cartridges and CO2 adapter, an inner-tube and a multi-tool.
Waxed Canvas with Reflective Cross-Stitch Quilting
A unique Boa® Closure System as opposed to velcro straps.
A centre Strap for added security.
Rail Guard protects saddle rails from being worn or damaged.
Weighs just 107 grams.