We're always keen to get our hands on products and test them at ProBikeKit. Our latest product review is for a re-conditioned Garmin Vector 3 dual-side power meter, which you'll see from the images is a pedal-based system. Naturally we wanted to check for ourselves whether this product was up to standard.
Initially launched in 2017, the Garmin Vector 3 has had a few updates to battery covers and software to iron out some early issues in that time. The final iteration, before being superseded by the Rally series in 2021, was generally regarded as a simple and reliable power meter. This re-conditioned version should offer the same quality and be indistinguishable from a new product … let's see!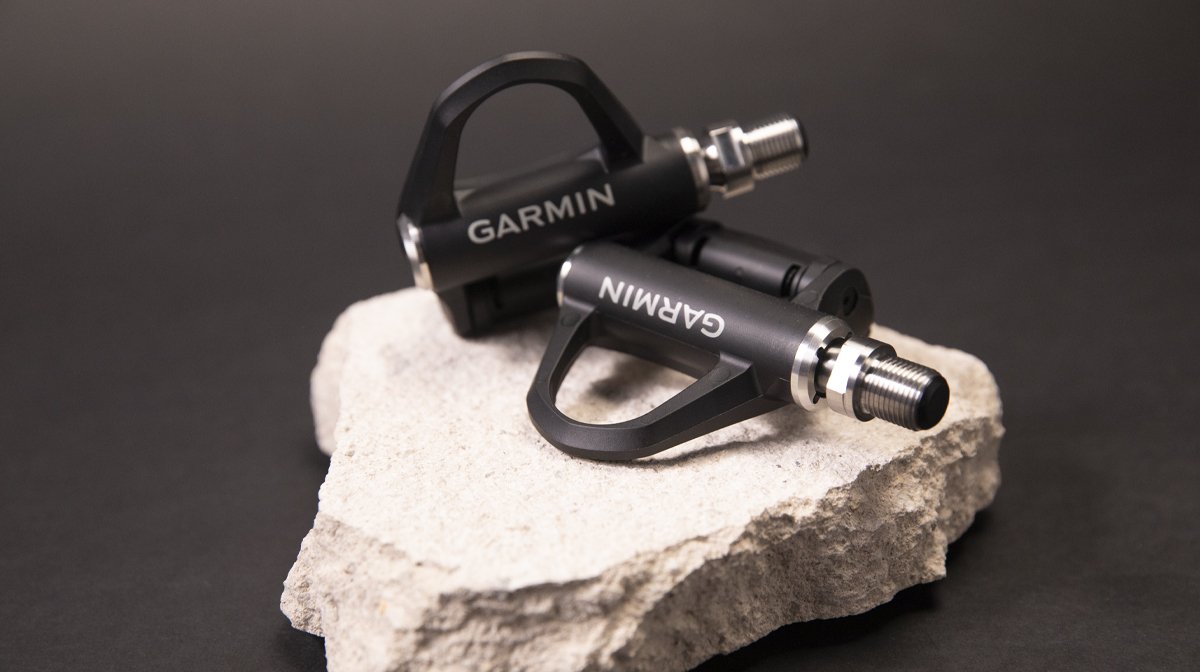 The Actual Pedal
In terms of design, the pedal is fairly conventional; they're very much in line with a standard Look or Shimano pedal. In this version, Garmin has relocated the power-meter technology into the pedal body and spindle. The result is a pedal that is sleek and not overtly flashy, particularly by comparison to other pedal-based systems that incorporate this onto the spindle.
In terms of size, they aren't dissimilar from a typical pedal. At 31.7" of clearance and a stack height of 11.5mm (let's not get started on the bizarre mix of imperial and metric measurements used in the cycling industry), they're fairly comparable to a Shimano 105 pedal, but a little more restricted than a more performance-oriented pedal like Ultegra or Dura-Ace. Overall, you shouldn't face significant issues with pedal strikes on tight corners, at least not beyond what you might expect with any pedal.
Weight wise, again, they're in line with comparable pedals. At 311g they're slightly heavier than an Ultegra R8000 (248g) or a 105 R7000 (285g) pedals, but they are around the weight of other pedal-based power meters, including the Garmin Rally. Keep in mind, they might be fractionally heavier than some pedals, but if you add a power meter else where then you'd need to account for this addition of weight too.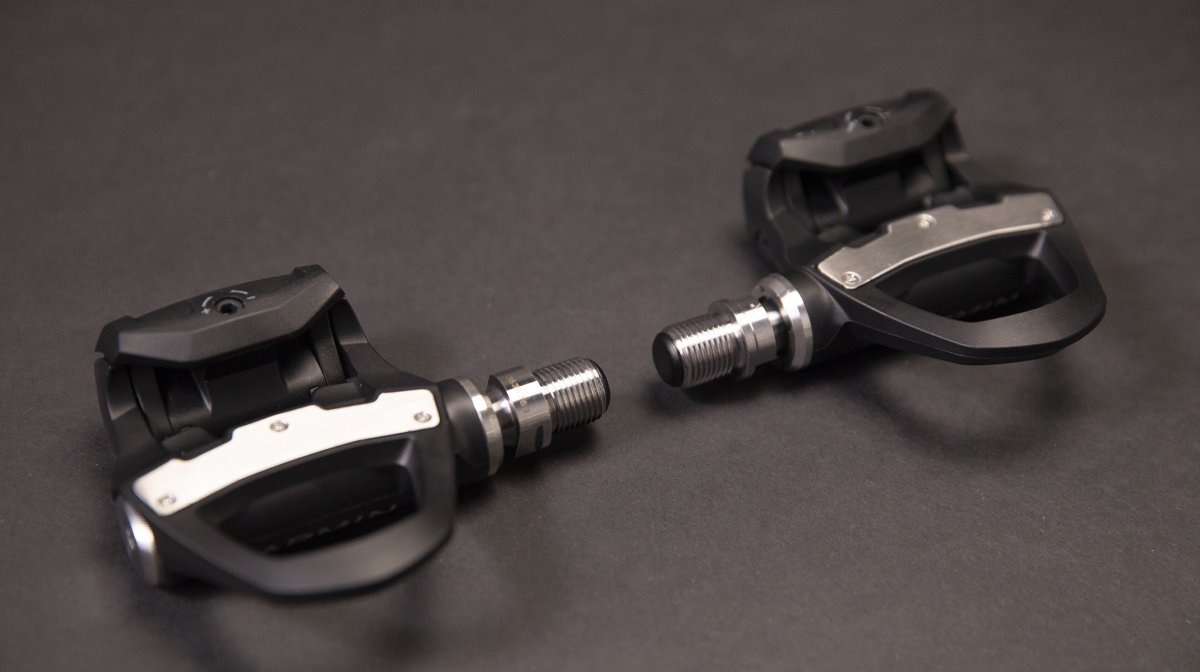 How To Set Up the Garmin Vector 3 Power Meter
Setting up the pedals couldn't be much simpler; though you'll need a pedal wrench instead of an Allen key, as the spindle houses the technology. Unlike previous iterations, there's no required torque to ensure an accurate reading, so really it just needs to feel secure.
Before setting off, you'll also need to install the cleats. These pedals are only compatible with Look Keo cleats, which do come in the box. Again, these install as you would your regular cleats.
Once the pedals are fitted on your bike and your cleats affixed, you'll need to pair the device with an appropriate cycling computer or smart phone. The Vectors are Bluetooth and Ant+ enabled so will work with most bike computers.
If using a Garmin computer, the process will be something like: go to "Settings — Sensors — Search for Sensors". Give the crank arms a bit of a spin to switch the pedals on and you should see it pop up on your bike computer. You can then set the crank length and calibrate the device. It's recommended you do this before each ride.
Using a phone, you can also pair your device with the Garmin Connect mobile app. From here you'll be able to keep it up to date with the latest downloads and view a few more details, such as battery life.
It's worth noting that not all GPS head units will allow you to add your crank length. If this is the case, if you do it on Garmin Connect then this will be saved on the device itself.

Cycling Dynamics
For the data obsessives, through Garmin Connect, you get access to a wealth of information in the form of Cycling Dynamics. You can use it to see your left/right balance, "power phase" (when you start your pedal stroke), Platform Center Offset (PCO) (where pressure is applied through the pedals), standing vs seated time, among others. For most, this information will be interesting to glance at post-ride once in a while, but for some it can offer meaningful insights into potential bike set-up issues. As someone recovering from a broken knee, it's been interesting to track the incremental improvements in left-right leg balance.
Why Should you Buy a Garmin Vector 3?
There are a number of factors that make the re-conditioned Vector 3 an excellent power meter:
This is one of the most competitively priced dual-sided power meters on the market: only ~£60 or so more than an Ultegra 4iiii Precision 3 left-side only and over half the price of the Rally RS200 dual-sided.
It's easy to transfer between bikes, so is ideal if you have multiple bikes.
Being Ant+ and Bluetooth compatible they'll pair easily with an array of bike computers, phones, and smart trainers, meaning you'll be able to train outside and on the likes of Zwift and TrainerRoad.
It comes with a two-year warranty.
Individual left/right power readings from each pedal will give a more accurate representation of your power output than a single-sided power meter or even some crank-based options that measure total power but not each leg separately.

The Verdict
Overall, our review of the Garmin Vector 3 power meter is pretty good: getting set up was simple, pairing was a doddle, and there's been no outlandish power readings. We've used them on local roads around the Peak District and on a short tour of Snowdonia. Garmin claim an accuracy of +/-1%, unfortunately we haven't been able to independently verify this yet, as your reviewer ordinarily runs a pedal-based power meter. However, there hasn't been any inexplicable dropouts, spikes, or wildly unrealistic data. It's definitely a worthwhile purchase. Ultimately, you'd never know this was a re-conditioned version and not brand new.