Road bike pedals come in a number of shapes and sizes, so if you're new to the sport, it can be a bit confusing. Road pedals are known as 'clipless' and involve two parts. The pedal body which attaches to your bike and a cleat which attaches to your shoe. When the two engage they create a secure connection between your feet and the cranks, thus improving pedalling efficiency. All road pedals are easy to install and intuitive to use. Stopping at a set of lights may seem daunting at first but after a few rides, it becomes second nature.
The three biggest pedal brands are Shimano, Look and Speedplay. All three offer a great range of clipless road pedals ranging from less than £50 to high-end models designed for the most serious of cyclists. Now that you know what road bike pedals are and what they do it's time to decide which brand and model is best for you.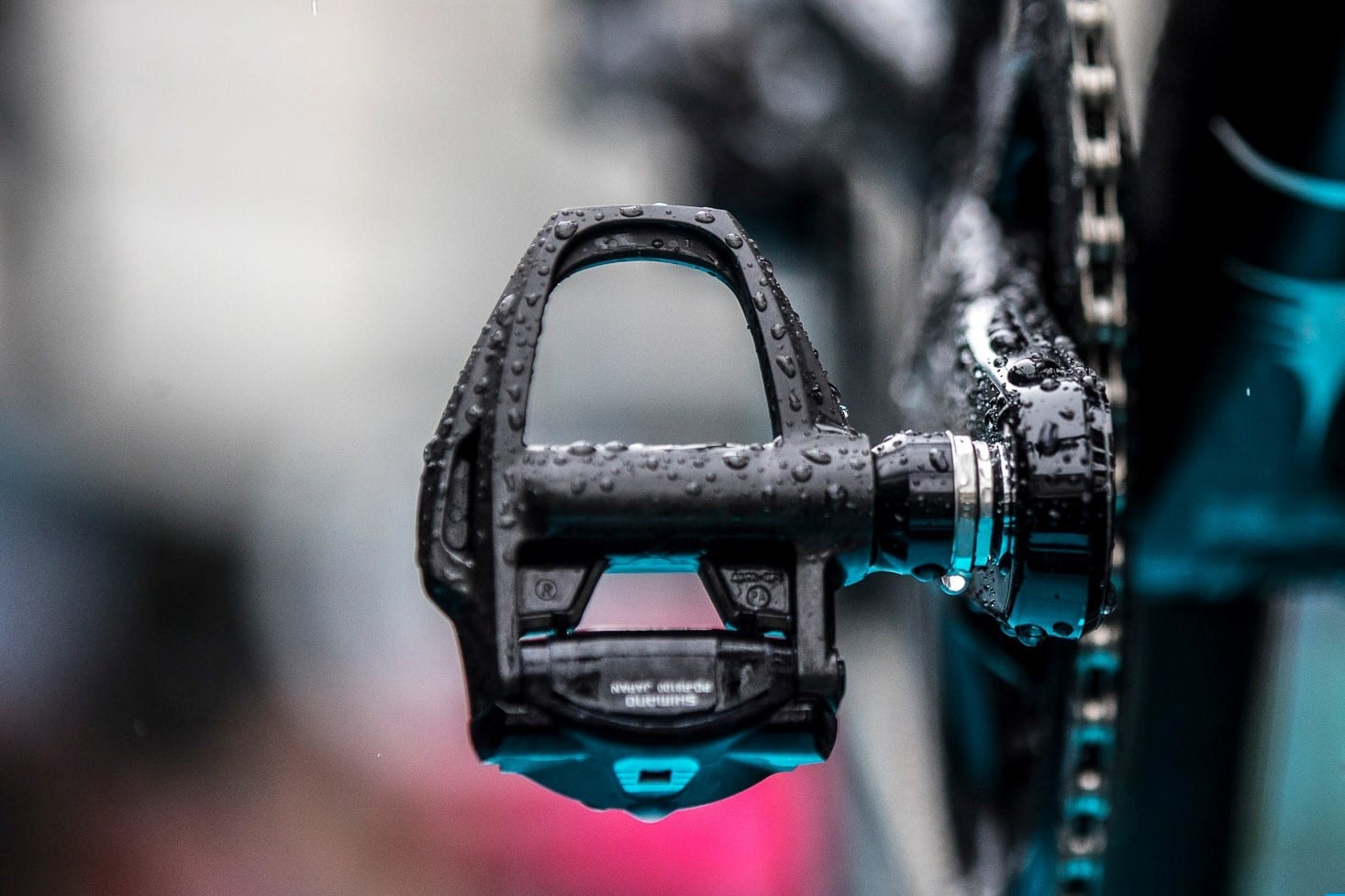 Which Road Bike Pedals Should You Buy?
Shimano Road Bike Pedals
Shimano offers a wide range of road bike pedals to suit all riders. From entry-level models such as the R540 SPD-SL pedals to the top of the range Dura-ace R9100 SPD-SL. They all feature an adjustability screw which alters how easy it is to clip in and out of the pedal body.
When it comes to durability few will disagree that Shimano makes the best road bike pedals. I've had the same pair of Ultegra carbon pedals on my race bike for over two years and they're still as smooth as the day I bought them. If you're just getting into road cycling then the first option below is the ideal choice. If you're a seasoned rider looking to upgrade your race bike then go for the Dura-ace R9100 SPD-SL.