Castelli is a name synonymous with style and performance. The Italian company first produced clothing for cyclists way back in 1910, over 100 years ago. Since then they have become one of the most recognisable brands in the sport and have revolutionised how both amateur and professional cyclists dress on the bike.
Take the Gabba, for example, it's the go-to piece of kit for wet days on the bike. Chances are you own one yourself, if not you probably know someone who does. Castelli were also the first to produce the speedsuit; a piece that offers the aerodynamic advantages of a skinsuit with the versatility and functionality of wearing a jersey and bib shorts.
The new SS18 features some exciting new products as well as some old favourites. The Castelli Free AR 4.1 was a World Tour race jersey just a few years ago but has now been updated to be the ultimate all-round jersey. We got our hands on this re-vamped product, along with the bib shorts, cap and socks to match to review them for ourselves.
Castelli Free AR 4.1 Jersey
The Free AR 4.1 was originally the race jersey for the likes of Ryder Hesjedal and Moreno Moser back in 2015 but has since been modified into what it is today – a highly functional jersey that's perfect for almost any ride. An aero-fit remains but with enough stretch to be extremely comfortable regardless of your shape or size.
We've put the jersey through its paces, having tested it in everything from light drizzles sweltering hot conditions. Velocity dimpled fabric on the front panels and shoulders speeds up drying and improves wicking. The Nervato fabric at the armholes has a separate feel entirely to the rest of the jersey and isn't just there for aesthetics and breathability. The unique material actually aids aerodynamic performance by improving airflow.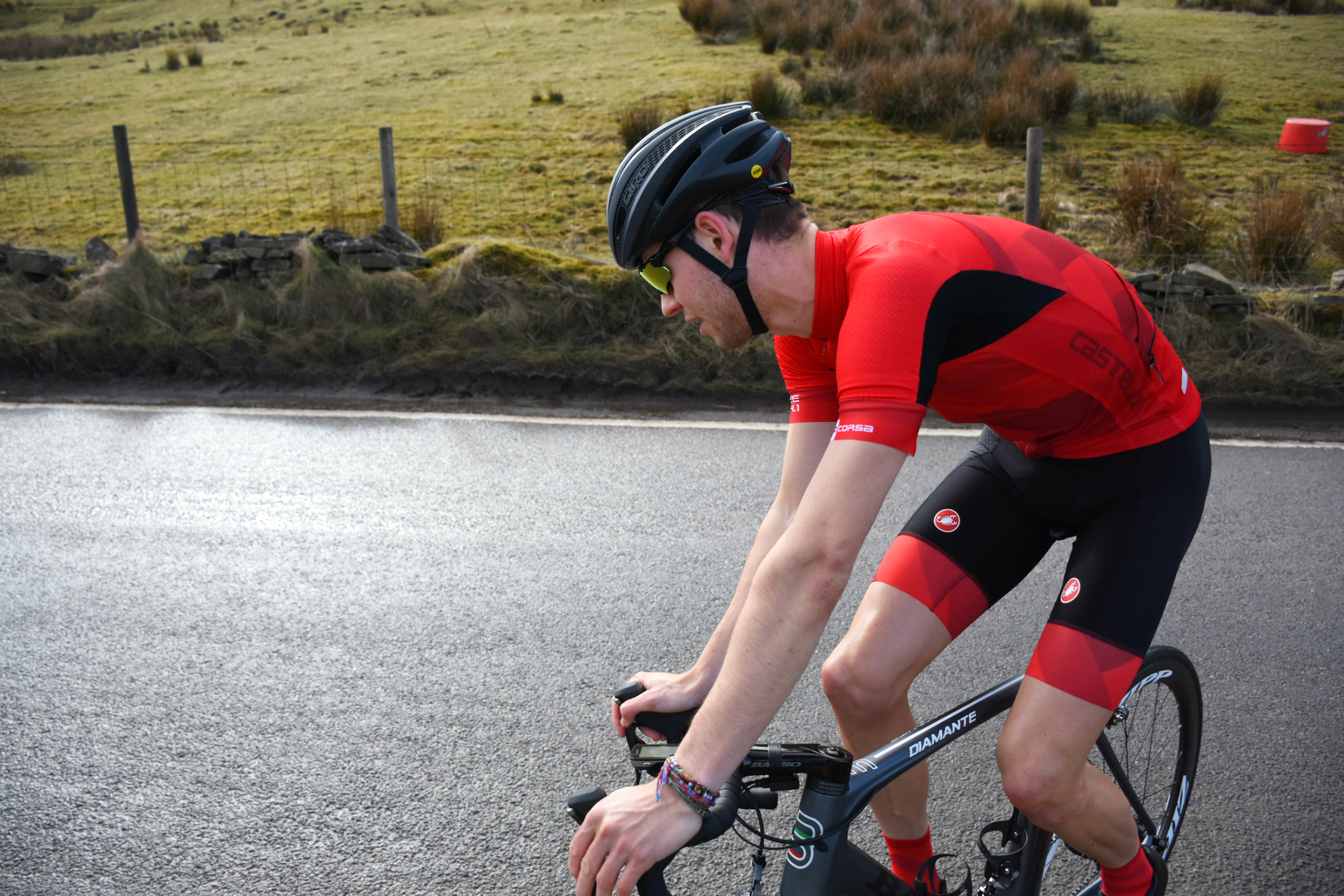 It's common for component manufacturers to back up their claims with wind tunnel data but rarely do we see it from clothing manufacturers. Castelli, however, has shown that the Free AR 4.1 saves 12 watts at 40km/h compared to a normal race-fit jersey. Not a bad bragging right from an all-round jersey with a zippered rear pocket for your keys or spare change.
One of my favourite features are the sleeves, in particular, the length and cuffs. The sleeves don't extend all the way down to your elbows and the cuff doesn't feature a super sticky silicone gripper that makes the jersey difficult to pull on. Instead, the ends of the sleeves feature mesh raw-edge arm grippers that keep everything in place but feel as suitable for a training ride as they would in a race.