Venn Cycling manufacture carbon fibre wheels using two completely unique and innovative methods; filament winding and a continuous tangent layup process. The fact is that not all carbon fibre wheels feel the same or respond in the same way. Weight, rim depth, spoke pattern and aerodynamics are all responsible for whether a wheelset feels stiff and fast or sluggish and slow. One variable that's often overlooked by cyclists, but not by Venn Cycling, is the manufacturing process and in particular the layup of the carbon fibre.
Cycling Weekly gave the Venn Rev 35 TCC 9/10 in a recent review and were deeply impressed by both the performance and price. "Weighing in at 1,465g on our scales and the lightest on test, these are light, strong, super-fast wheels at a great price."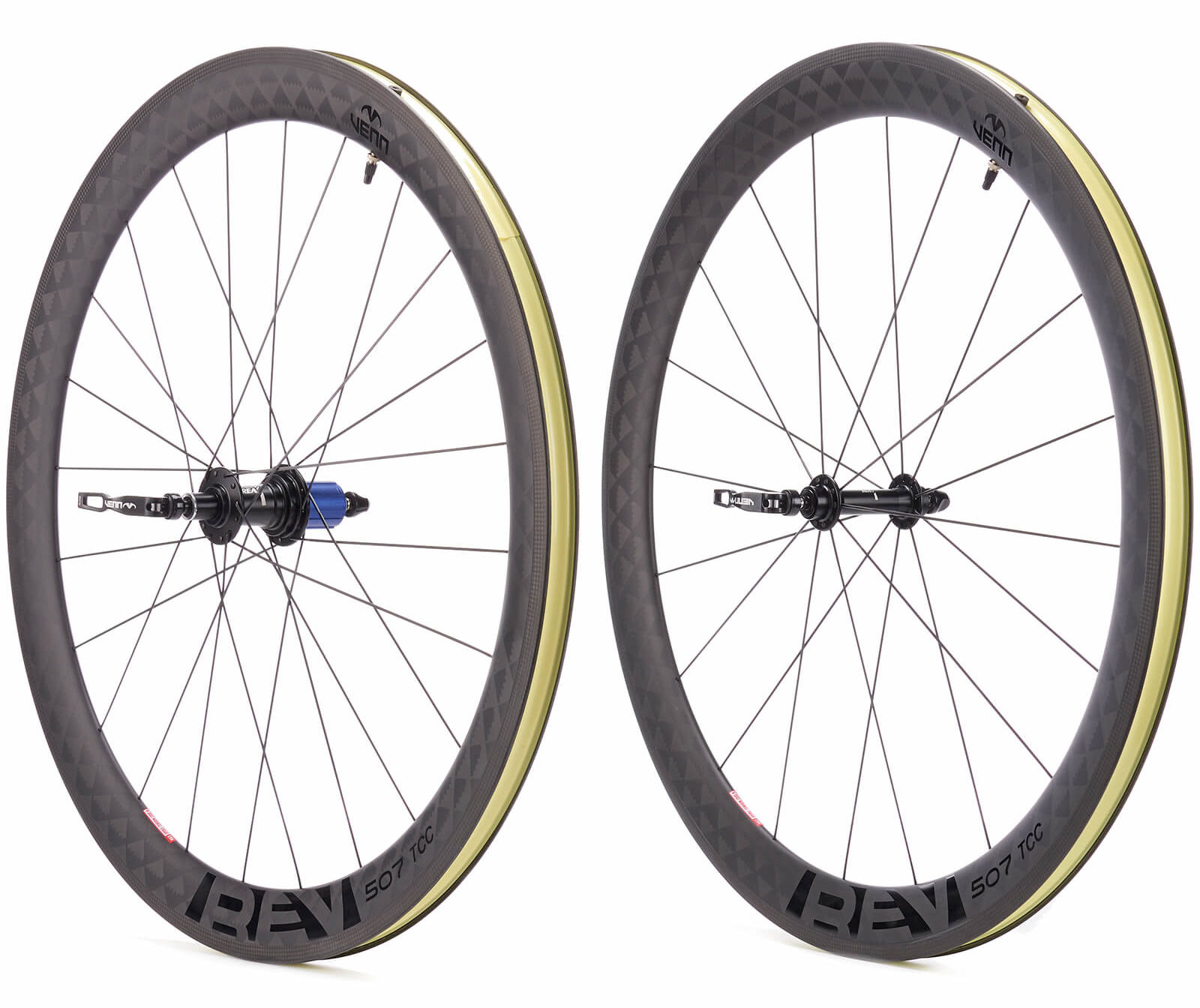 Cost/Performance Benefits of Venn Wheels.
We all want improved performance on the bike but ideally, we'd all like to avoid breaking the bank. Getting the balance right between the two has always been difficult, but not anymore. Venn Cycling's extensive range sets a new precedent for affordable carbon fibre wheelsets. Rim and disc brake models are available in tubular and clincher/tubeless options and come in a variety of depths. Their unique manufacturing processes produce wheels that are not only stiffer and more aerodynamic than many competitor products, but also more affordable.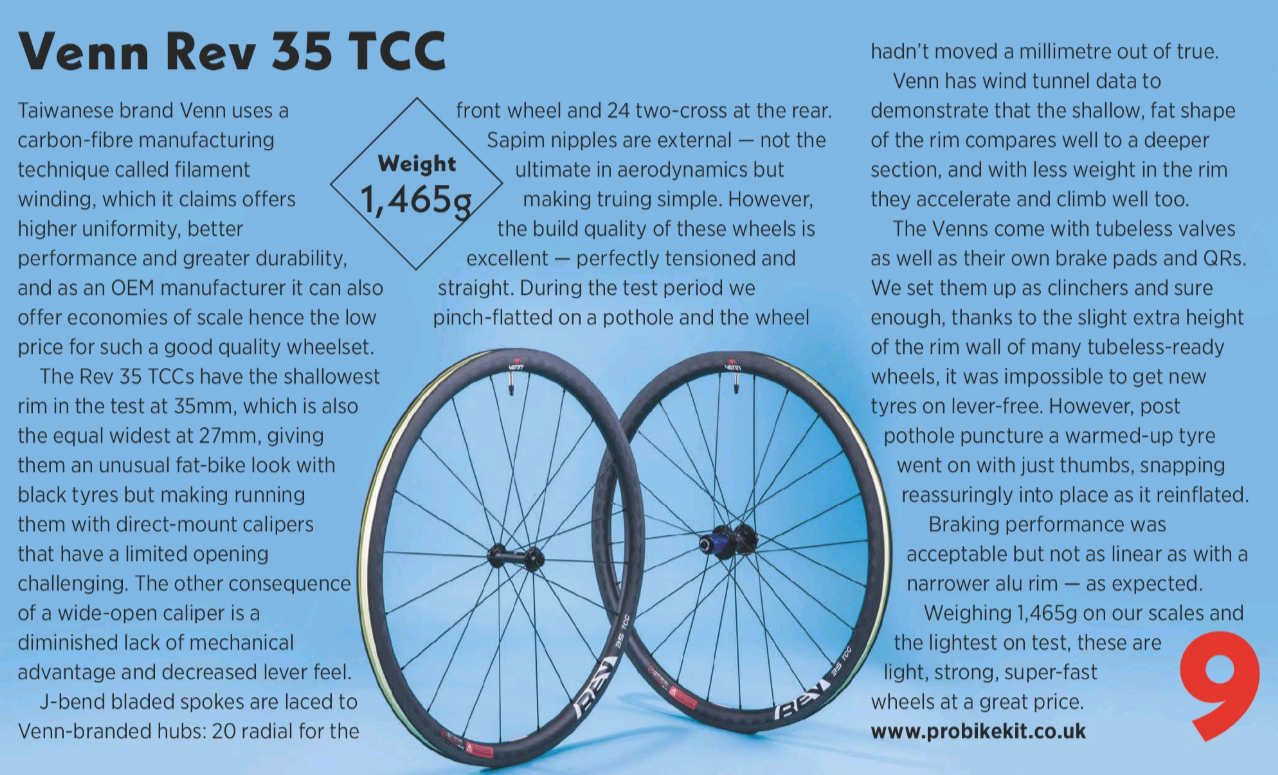 So what is Filament Winding and what is a Continuous Tangent Layup?
Filament winding is a machine managed manufacturing process that is completely unique to Venn Cycling. It is theoretically the best method for manufacturing carbon fibre wheels as all fibres are placed under constant tension, in a single plane that results in the highest possible strength to weight and stiffness to weight ratios. Venn's winding pattern employs a +45/-45 degree winding process which increases lateral stiffness and therefore responsiveness when climbing or accelerating.