Shimano Dura Ace vs Shimano Ultegra: What's The Difference?
Dura Ace and Ultegra have occupied the top two tiers of the Shimano groupset hierarchy for over thirty years – Dura Ace occupying the number one spot, and Ultegra sitting at number two. In that time, they've been the choice groupsets for many elite and amateur riders for durability, serviceability and performance.
With just one tier between them, you'd be forgiven for thinking that the difference between Dura Ace and Ultegra was minimal. However, the disparity in the RRP between the latest versions of these gruppos suggests otherwise. So, what are the key differences between them?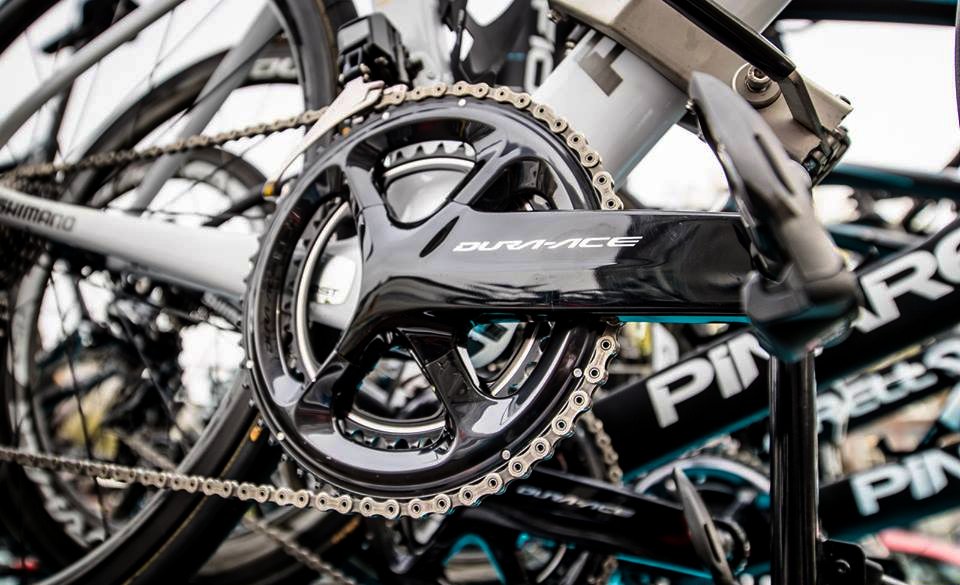 A massive contributor to this difference in RRP are the materials used in each groupset. Typically, where Ultegra uses heavier alloy and steel, Dura Ace uses lighter (and more expensive) titanium and carbon fibre. A good example of this are the cassettes.  Whereas Dura Ace uses a combination of steel and titanium sprockets and weighs just 175 grams, Ultegra uses all steel sprockets and weighs in at a bulkier 232 grams.
Although differences like these might not seem like much, if this is extrapolated across every component, it causes a very noticeable difference in the weight of the groupset as a whole. As a result, the Dura Ace groupset shown below is over 300 grams lighter than the equivalent Ultegra groupset.