Here at ProBikeKit we are bringing you an amazing Black Friday deal on all Token wheels. Treat yourself to a new wheelset from a brand like no other!
There are two distinct road cycling collections from Token – HERO and ARSENAL – that focus on maximising performance for road cyclists. As we have such a great deal on, we thought we would take a closer look at Token and the key features which make their wheels excellent value for money – especially with the offers that we have coming your way!
History
To give you an introduction and a brief overview, Token is a cycling brand that focuses on passion, innovation and craftsmanship. Established over a decade ago, they provide products that enhance your performance as a rider, using technologies that create a unique and original quality.
Token support a number of athletes who have been successful riding a selection of their wheels in competition. New Zealand's eleven-time Ironman champion was supported by Token in 2013, and Spanish triathlete Mario Mola joined for his 2014 season riding the T55 Wheel and the C28 Wheel. During that season, he moved up to No. 2 in the ITU World Rankings and has since remained in this position – we're sure the wheels had something to do with his success!
With a constant drive to develop new and improved patented products, Token wheels have a unique design, giving them character in appearance as well as performance.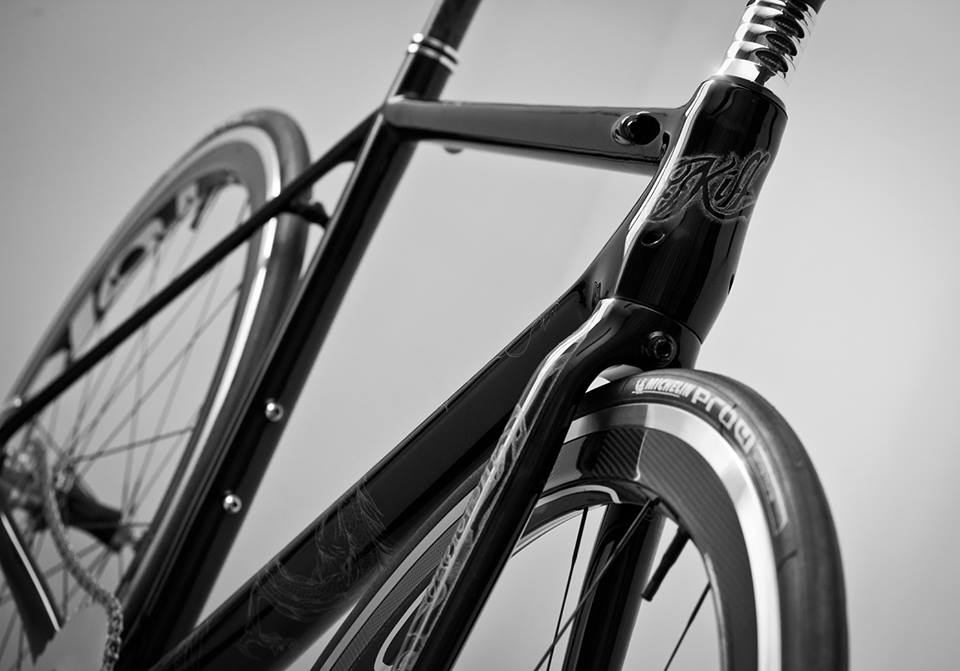 Key Features of Token Wheels
Token produce wheels that everybody wants: they are light, durable, aerodynamic and stiff.
So, aside from our Black Friday deals, what makes Token wheels special? The key features of the wheels are second to none, as advanced technology has been used in their design. Here are a few that we think make Token stand out:
Anti-Vibration Technology (AVT):

When you are road riding, you tend to get a small buzz from the surface which can sometimes cause instability. This is where AVT comes into play – the feature that makes Token design very distinctive.

Specially designed to reduce vibration (as it quite obviously states in the name) AVT ensures the strength and stability on the road that other wheels typically lack. The material used to execute the reduction in vibrations is unknown and, according to Token, is eight times the strength of steel. Such advanced technology is also used for aerospace, and if you crash, fear not, the AVT layer ensures that the wheel will keep its shape, offering optimum protection from its overall strength.

AVT optimises performance as it combines with carbon in the wheel's rim, providing you with a slick ride. It has also been made exclusive to Token, so you will not find this quality anywhere else!

Swift-Edge:

The SwiftEdge rim on Token wheels is a wider shape than usual, creating better aerodynamics for cycling. Token rims can be up to 90mm deep, such as the Token C590 55/90mm Full Carbon Clincher Wheelset . I can tell what you're thinking – will this be an issue in cross winds? Well, rest assured that you will not get blown over, as the SwiftEdge maintains ease with handling and gives you improved stability and control.

Braking Performance

A combination of carbon rim brake pads and TgX – a feature which has been created to withstand the high temperatures that are caused when braking – improves overall braking performance on a selection of Token wheels. This coupling ensures safety and trust when riding; you can speed down a steep gradient, knowing that your brakes will not fail you.

Spokes

Token have patented G-Spokes, which connect to the outer part of the rim. This design enables a stiffer climbing power and allows you to have a greater momentum when cycling. As well as this, Token wheels are also unique in the number of spokes on the wheel such as that seen on the Token 55mm Carbon/Alloy Clincher Wheelset. The drive side has double the number of spokes than the non-drive side which creates a balanced transfer of power and essentially contributes to the great strength of the wheel.
With all of these key features, it will be hard to ignore that Token is one of a huge number of brands on ProBikeKit that are a part of the Black Friday deals. Take advantage of our huge offer on what are a set of great, all-round wheels!