For over five decades Santini Cycling has been providing the cycling world with cycle wear of the highest quality. Designed and engineered for all riders; from the world's best professionals to everyday cyclists like you and I. Their Autumn/Winter 17 collection features some of the most technologically innovative jerseys, jackets, bib-tights and accessories on the market.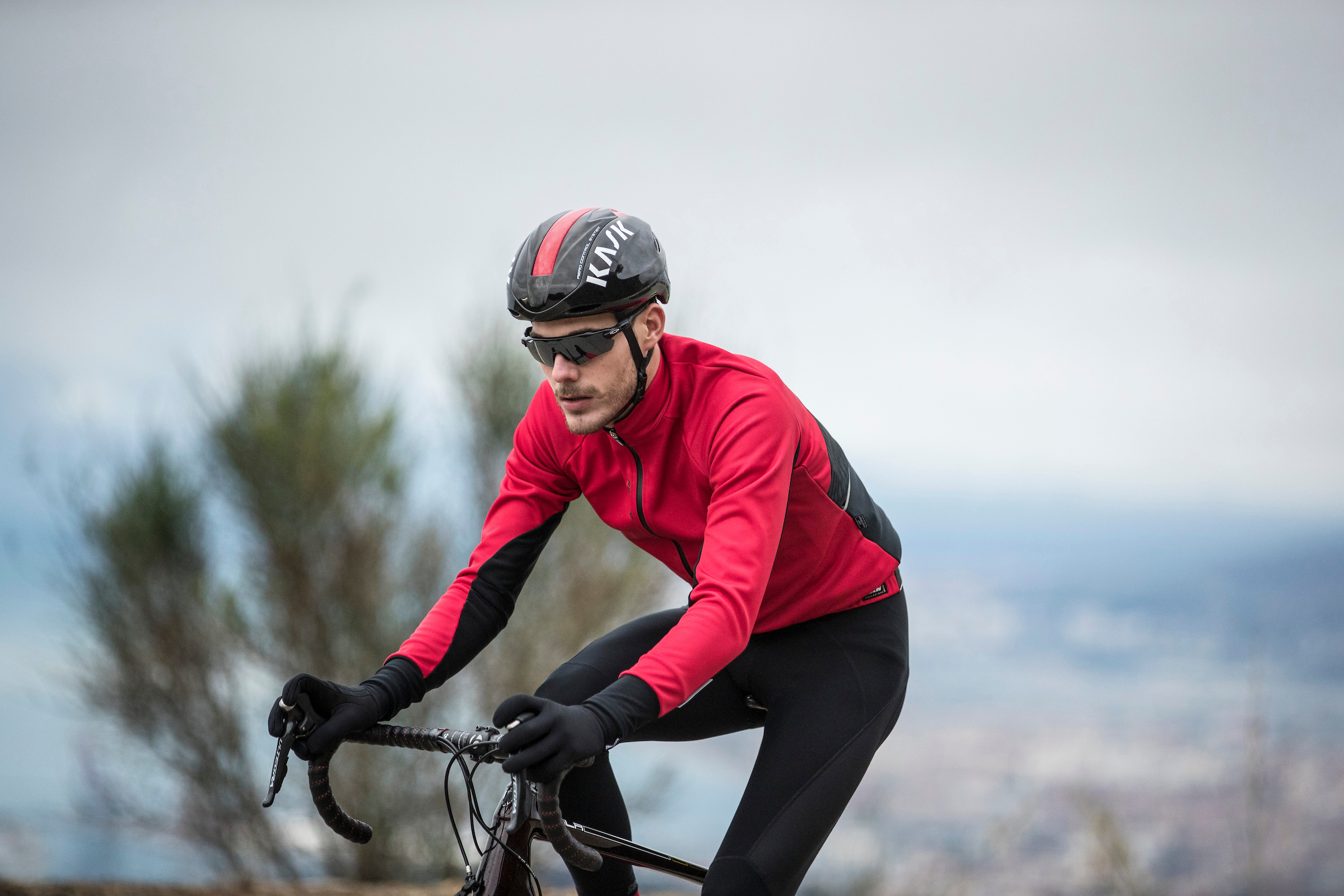 Santini Cycling is at the forefront of cycling clothing innovation and manufactures every garment to fulfil their four brand pillars – Fit, performance, comfort and durability. Every product in the AW17 range has been designed with a specific user and riding condition in mind. We've taken a closer look at the latest collection from Santini and picked out a few of our favourite items.
Santini Origine Long Sleeve Jersey
Engineered to maintain a thermal balance on cooler days, the Origine Jersey is ideal for those chilly rides in autumn and even spring. The fabric used is warmer and has much better wicking properties than typical thermofleece.
Santini Deep Gloves
We've all been in a situation at some point where your hands are so cold that the only sensation left is pins and needles. Double-layer fabric for enhanced insulation makes the Deep gloves from Santini Cycling a must have on those freezing cold winter days. The palm also features anti-shock and anti-slip padding while the back of the glove is lined with a reflective strip.
Beta Winter Jacket & My Ego Bib-Tights
Gone are the days when winter jackets are baggy and bulky. The Beta Winter Jacket is made using a combination of materials that provides optimal protection from the elements without the need for lots of heavy layers. Insulated Windstopper Fuga will keep you warm and comfortable even when the wind is howling and the rain is pouring.
The Santini MyEgo Bib-Tights are the perfect partner in crime to go with the Beta Winter Jacket. Blizzard Thermofleece provides unparalleled levels of warmth. Ergonomic knee cuts, double-layer ankle cuffs and a GIT chamois with Twist Gel core make the MyEgo some of the best Bib-Tights on the market.
Coral 2.0 Jacket & Long Sleeve Jersey
The Coral 2.0 Jackets was made by women for women. Like the men's Beta, the Coral 2.0 features Windstopper Fuga but is anatomically designed for the female form. Breathable fabrics help maintain an ideal body temperate, even when training hard. They also make it possible to wear a mid layer, such as the functional and stylish Coral 2.0 jersey, without resulting in over-heating.
Santini Skin Windbreaker
Getting caught out in a rain shower is never enjoyable, but with the Skin Windbreaker from Santini Cycling, it'll certainly be much less unpleasant. This lightweight jacket was designed specifically to provide optimal wind protection while descending and keep you dry when the rain starts to fall. At just 140g it can be folded up and stuffed in your back pocket, making it the perfect accessory for any ride where there's a chance of rain.
Coral 2.0 Bib-Tights
An innovative front mesh panel on the Coral 2.0 Bib-Tights provides added protection when riding in cold conditions. Like the Coral 2.0 Jersey, the Bib-tights have been specifically designed by Santini Cycling for female contours resulting in an exceptional fit. The GIL2 chamois has also been designed for the female anatomy and provides comfort for all-day riding.
Vega AquaZero Gloves
The Vega AquaZero Gloves are perfect for those days when the weather is looking a little unpredictable. Thermofleece fabric and an AquaZero treatment ensure your hands stay warm and dry despite the conditions. A slim fit and excellent grip are achieved through the use of elastic materials and non-slip grippers on the palm.