The Best Cycling Sunglasses & Cycling Glasses 
Whether you're a commuter or a stage racer, a great pair of cycling sunglasses are essential for any cyclist, helping to protect your eyes from the elements and debris. Moreover, the best cycling sunglasses will also complement your face and kit.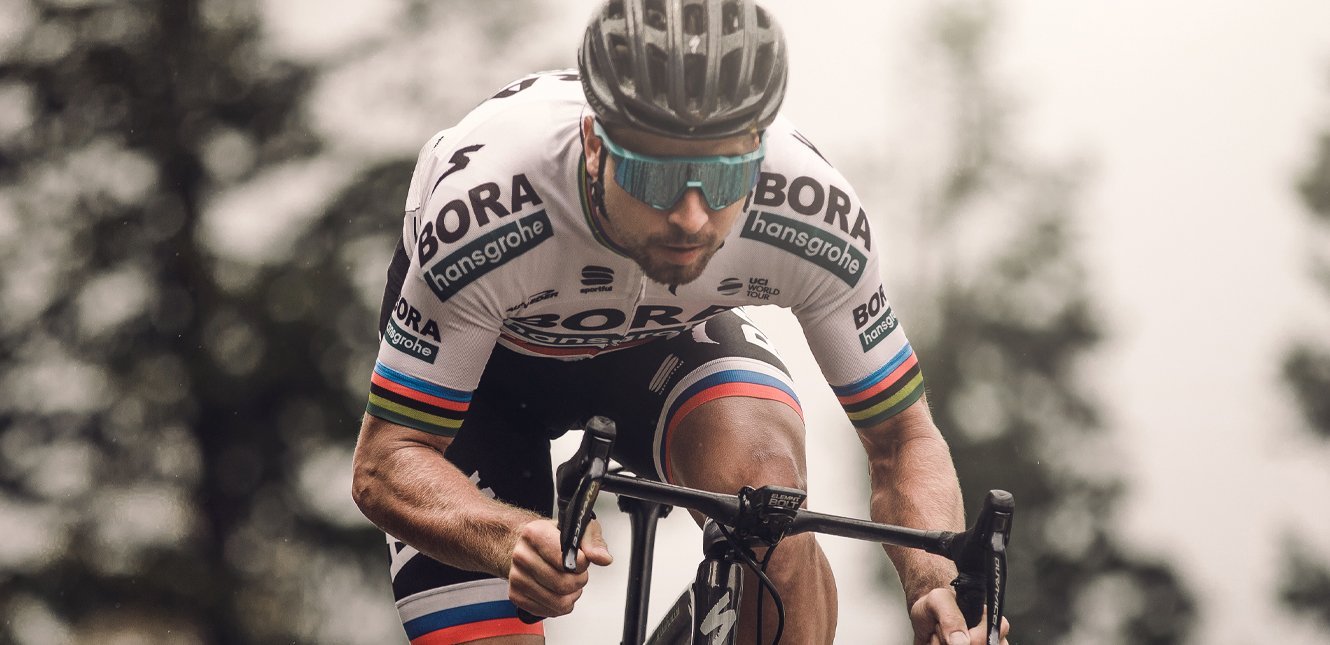 Importantly, cycling sunglasses aren't just vital for summer. By defending your vision from wind and rain, cycling glasses should remain a staple item of kit throughout the winter months too. In this article, we take look at the key features found in the best cycling sunglasses and recommend some of our favourite pairs.   
Firstly, here are the best cycling sunglasses and
cycling glass
es (read further on to find out why) –  
How To Choose The Best Cycling Sunglasses
When selecting your next pair of shades, one area you'll need to consider are the quality and suitability of the lenses. Not only will your lenses determine image quality out on the road, but also the conditions in which you can wear your sunglasses.  Fortunately, many modern cycling glasses come with easily replaceable lenses tailored to suit a variety of light levels.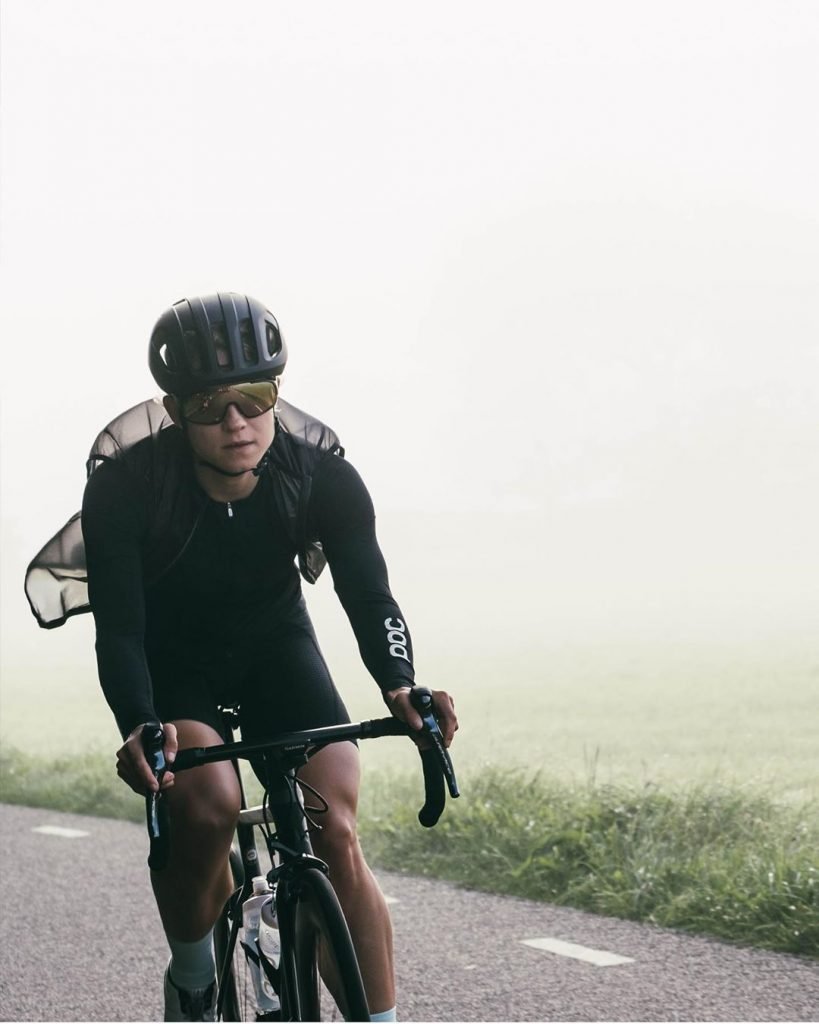 If you'd prefer not to deal with interchangeable lenses, then cycling sunglasses with photochromic lenses (which automatically adjust to conditions) could be the way to go.    
The best cycling sunglasses will also have ventilated lenses to avoid steam build-up and come equipped with an anti-scratch coating to maximise longevity.  
Another area you'll need to consider is the frame. A sturdy, well-constructed frame is vital to ensuring your cycling glasses feel secure on your face and remain comfortable for those long days in the saddle. In terms of fit, it's essential to pay attention to two main areas of your cycling sunglasses – the temple and the nose bridge.
Ideally, the best cycling sunglasses will fit snuggly behind your ears and come equipped with rubberised temple tips to minimise movement. Similarly, the nose bridge should hug your nose, being neither too big that they slip down your face or too small that they don't fit at all.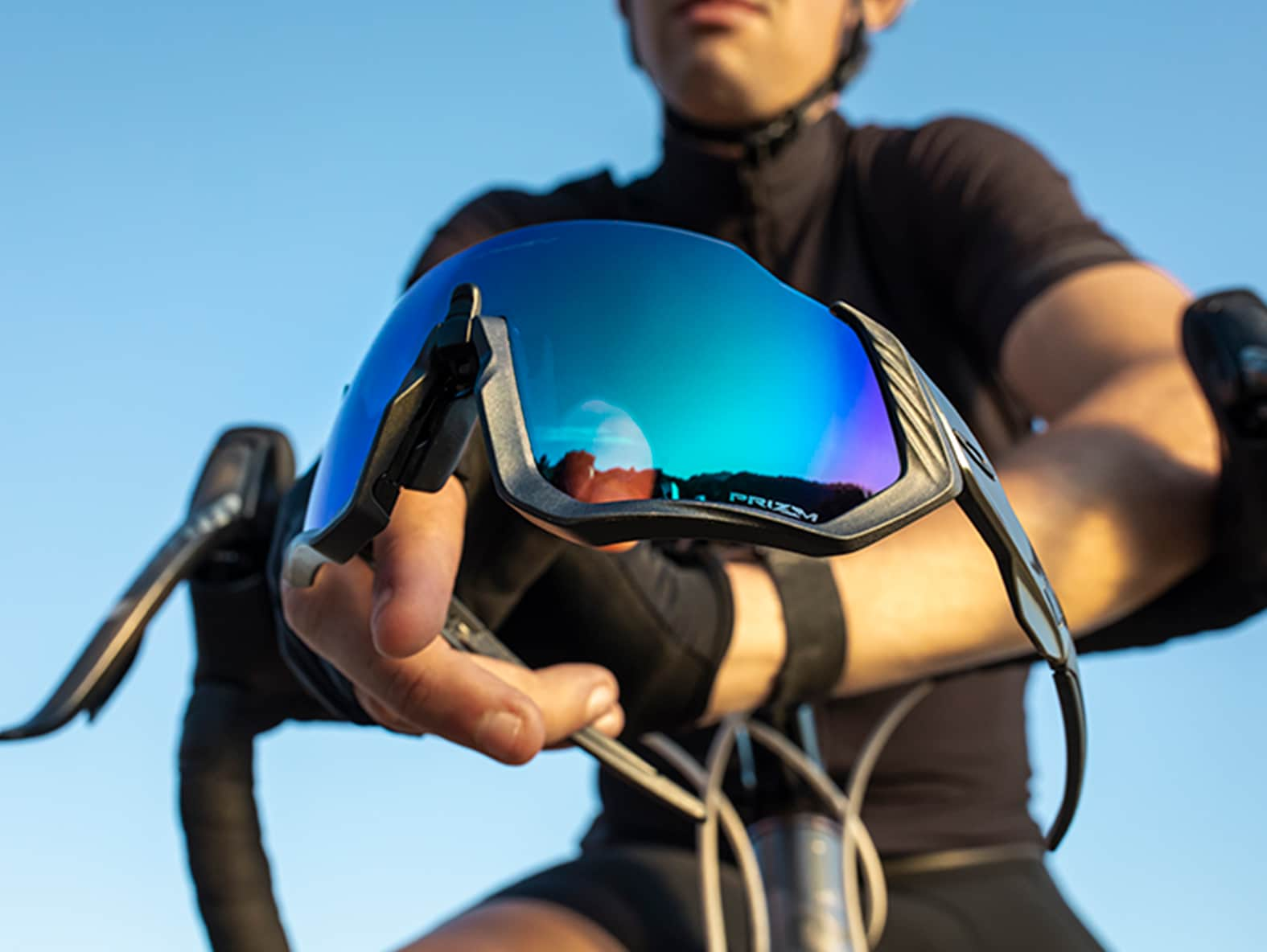 When it comes to style, you have three main options – full jacket frames, half jacket frames and frameless sunglasses.   
Full-jacket sunglasses are generally the most hardwearing, shielding the outside of the lenses from bumps, knocks and scratches. On the other hand, they are more likely to obstruct your peripheral view and can be marginally heavier. Examples include Oakley Jawbreakers, 100% Speedtrap and POC DO Blade.   
Frameless cycling glasses usually provide the most unobstructed view and tend to be the lightest sunglasses. However, these benefits come at a cost. Without material to protect the exterior of the lenses, they are far more prone to damage. Examples include Oakley EV Zero.    
In many senses, half-jacket cycling sunglasses provide the best of both worlds, providing sufficient protection to your lenses, while minimising weight and maximising range of vision. Examples include Oakley EV Flight Jackets, 100% Speedcraft & Salice 006. 
£109.00 Buy now

with Probikekit

Thanks to their quality construction and timeless aesthetics, Oakley Jawbreaker cycling sunglasses have cemented themselves as a modern classic of cycling style. Equipped with Prizm technology, Oakley Jawbreakers offer incredible image quality and colour contrast. They even come with interchangeable lenses to suit different light conditions.   

With a sturdy full-jacket frame, these sunglasses feel comfortable yet secure on your face. Being available in a wide variety of colour combinations, it's easy to find a pair of Oakley Jawbreakers that perfectly match your kit.

✓  Incredible image quality   

✓  Easily interchangeable lenses  

✓  Sturdy frame  

✓  Available in a variety of colours 

Buy now with free delivery