Some would say that a cyclist who hasn't heard about Sidi is like a woman who doesn't know about Prada. Sidi cycling shoes are the brand name of the cycling  world, bringing us stylish, innovative and sought after products year upon year. They are our glass slipper and every pair is guaranteed to give us an edge when riding.
Since 1960 Sidi have developed cycling footwear that is worn by the majority of the pro peloton. Whilst their innovation to give us gorgeous products has been successful, it is only in their tv commercials that they let themselves down. From a naked and greased up Pozzato to a shoe cooking ergo three nightmare, thank goodness we are forced to only see them during grand tours.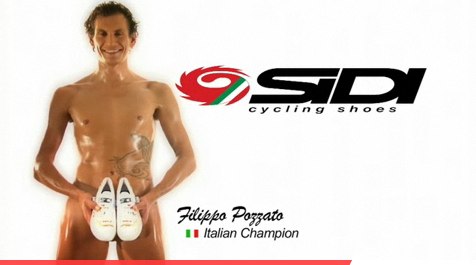 When it comes to design Sidi excels and for 2013 they have once again launched a range that cyclists will dream of wearing. The new Wire range is the latest model to grace the tarmac of the cycling catwalk. The Ergo 2 and 3 have been the most sought after in the Sidi shoe range for a few years, but now they have come up with something even better. Something we will all now curse as it will be the latest must have and how on earth are we going to justify a new pair of shoes after only just getting the ergo 3's? If you married you could buy your other half something just as nice, or sell your old pair on Ebay to make the new purchase slightly less painful.
The Wire has three different shoes in the range: Carbon Vernice, SP Carbon Vernice and the Carbon Air Vernice. All benefit from a few new features from your favourite Italian craftsman. Firstly Sidi's new Techno II buckle, a line and dial tightening system even better then the ratchet system of previous models.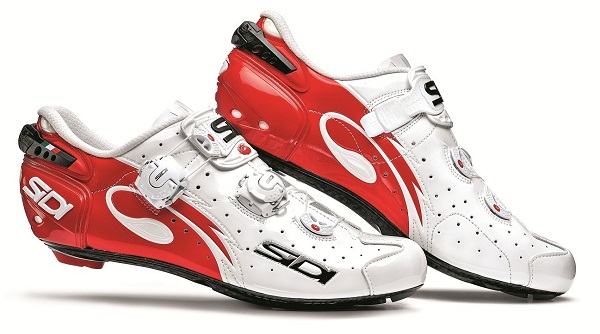 Sidi has also managed to shed 60 grams off the weight of each size with a new thought out Vent Carbon sole. (Shedding weight on clothing means we can have a little more cake at the cafe) Because of the soles light weight and stiffness it means you can benefit from ultimate power transfer and comfort and if you are lucky enough to ride in hot weather, the soles ventilation promises to keep your feet reasonably cool.
Thankfully it still has the same heel retention device and heel cup that the Ergo 3 was successful for and it looks like Sidi should, classic Italian beauty paired with a professional quality.
When you compare the Sidi Wire to the Ergo 3 one thing is certain, they are both great shoes, the Wire just seems to have a bit more pizazz.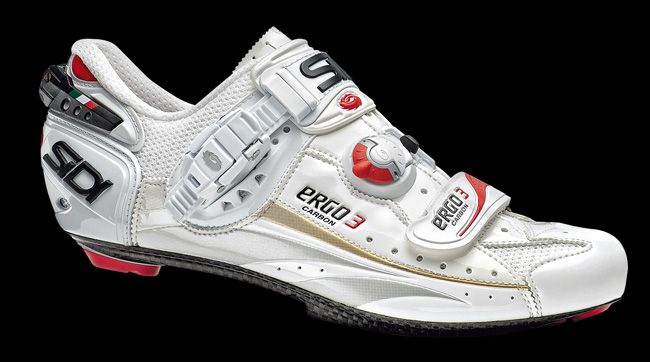 Sidi Wire will help improve your ride by not only allowing you to have a shoe that fits, meaning you do not waste precious power with a restricted fit, but the looks will mean you are super confident as well. Why should all the Pro's benefit from the best, I say it's time you did too.