Any cycling fan can tell you about Omega Pharma Quick Step. As a cycling team Quick Step has been part of the peloton since 2003 and classics extraordinaire Tom Boonen has been with them since the beginning. They dominate the classics, grand tours and national championships and have a mixture of talented and experienced riders that are more than ready to take their place on the podium.
In 2012 Omega Pharma accumulated 57 Victories and in 2013 they will have 8 National Champions and 1 world champion amongst them. Adding to the already overly successful team will be sprinting legend Mark Cavendish, and with him in the mix it can only mean one thing; winning!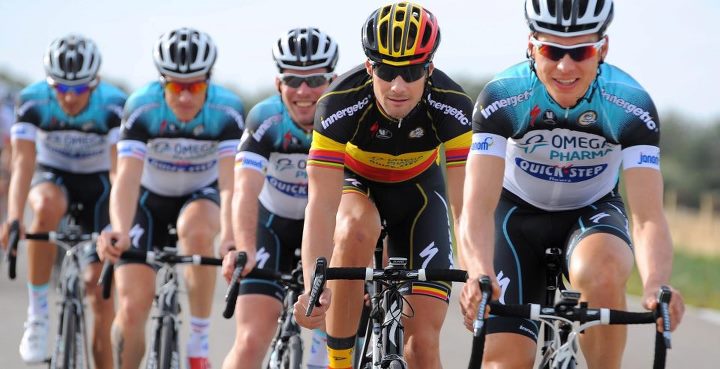 Omega Pharma Quickstep begins their 2013 campaign at the Tour Down Under, bringing with them 7 riders eagerly anticipating their next win. Can Australia bring a bit of luck to the wealth of experienced riders?
Young British sprinter Andrew Fenn is only 22 years old but that doesn't mean he isn't ready to establish himself as a contender. Only his second season as a pro rider, Andrew has already built up some major wins in his junior years and in 2012 he had two wins a 1st at Trofeo Palma and a 1st at Trofeo Migjorn.
The 37 year old time trialist Bert Grabsch makes his way down under ensure the riders work hard and win often. With an impressive resume including 2008 Time Trial World Champion brings a wealth of experience to the race.
Peter Velits is an excellent All-Rounder, good at climbing, time trials and winning and 2012 was no acceptation. Velits became the Czechoslovakian National Time Trail Champion, placed 2nd in the National Road Race as well as the red jersey winner in the Tour of Oman.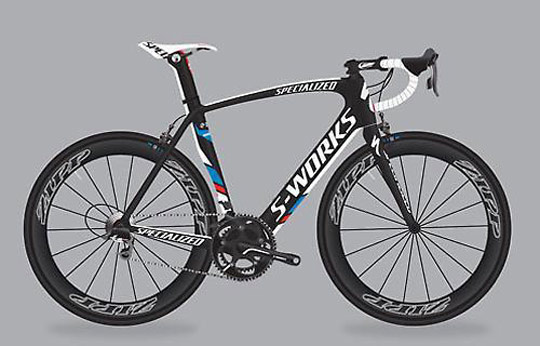 2013 looks to be an exciting season and with Mark Cavendish joining the ranks it may even be a winning one for Omega Pharma, however, it's not just Cavendish that wants his moments of fame. Tom Boonen will be looking for that 4th Tour of Flanders win and domination of the Classics and Tony Martin will want to prove his rainbow stripes are well deserved. The question is, will Quick Step be able to top the UCI World Tour or will Sky once again dominate the field?