Our best selling classically styled, 3 panel cycling cap has been designed for wearing under your helmet in wet weather.
Features:
100% waterproof, windproof and breathable
Mesh lined interior & elasticated rear band to fit under your helmet
Sun and rain protection - Short, stiff peak keeps rain and sun out of riders' eyes
Material
Outer Lining: 48% Nylon, 30% Polyester, 11% TPU, 11% Spandex
Membrane: Micro-porous Membrane
Inner Lining: 100% Polyester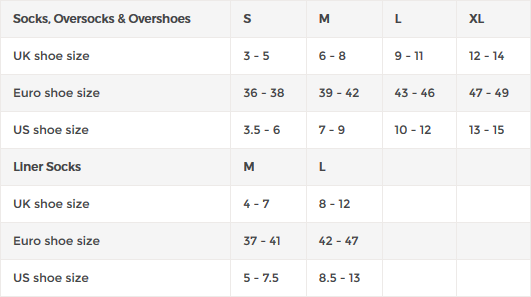 The measurements above are your shoe size, so if you are a UK size 7 we recommend you would be a size M (Medium).
If you are at the top of a size such as a UK 8 to 8 1/2 we recommend you move up in size as our waterproof socks are thicker than normal socks.