Sportful Fiandre Pro Medium Jacket – Review
Named after the cycling heartland of Flanders, the Sportful Fiandre collection was created to help pro riders tackle the spring classics with confidence. However, despite the notoriously harsh conditions the one-day classics are famed for, in recent times, the weather has been nowhere near as punishing. It hasn't even rained at Paris-Roubaix since 2002.  In the wake of this realisation, the Sportful Fiandre Pro Medium Jacket was born.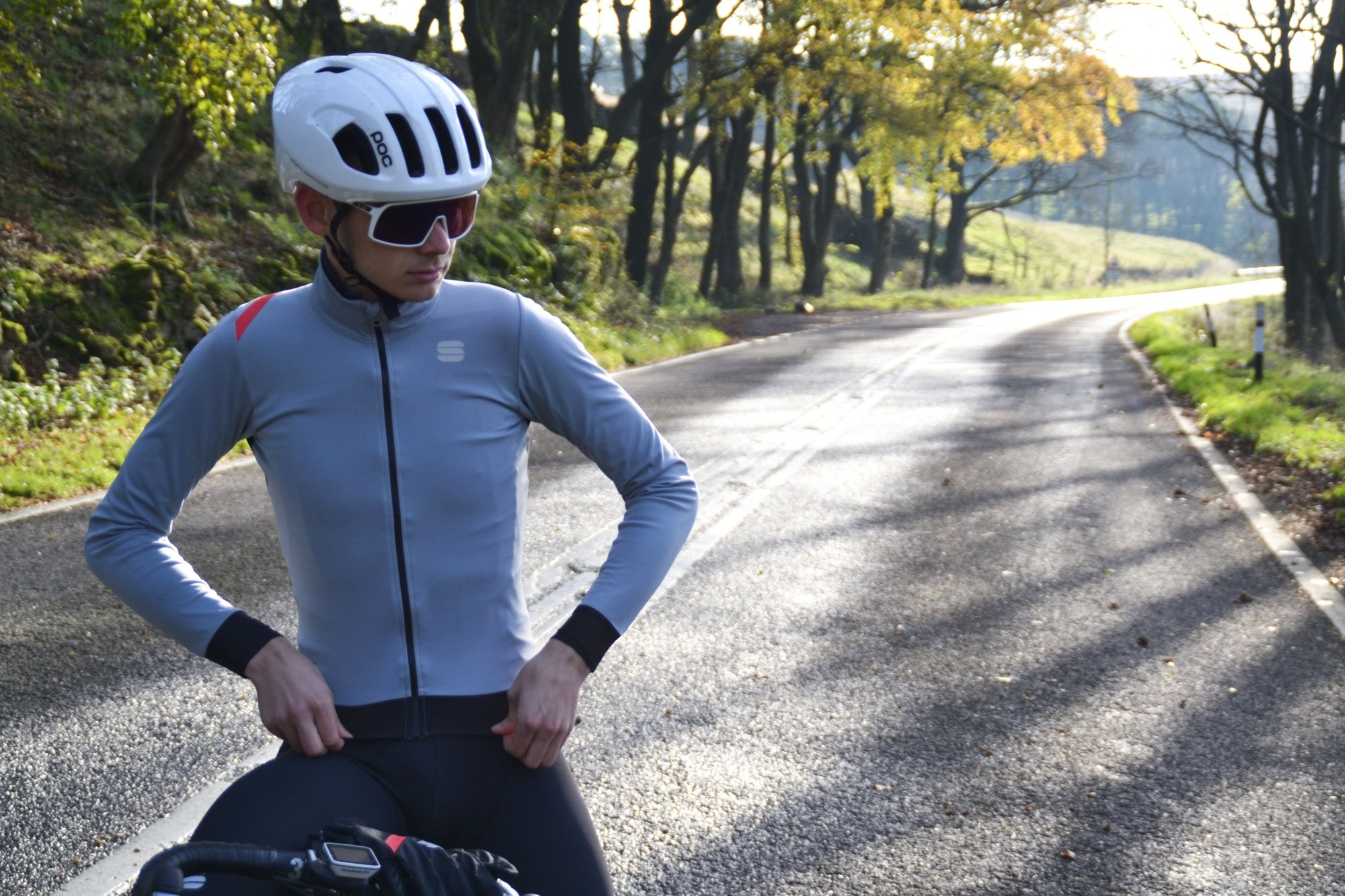 Sportful wanted to create a jacket that protected against the elements, while simultaneously offering the high-level of breathability and mobility required to race effectively in cool weather. With this in mind, we decided to take a closer look at one of the newest additions to the Sportful Fiandre collection – the Fiandre Pro Medium Jacket.
Materials and Technology
Now, despite what we said earlier, the early-spring classics certainly aren't warm either – just look at our photo gallery from the 2018 edition of the Strada Bianche.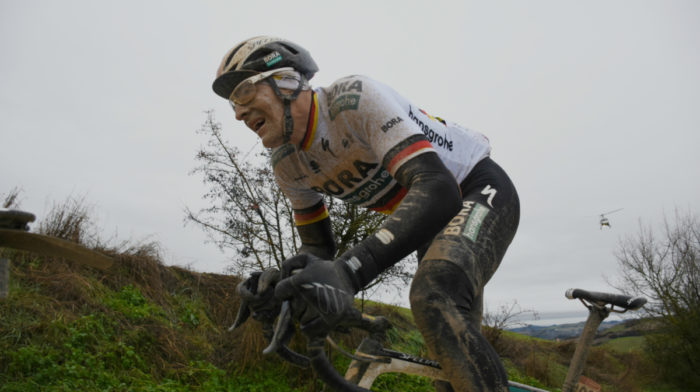 ProBikeKit travelled to Italy to watch the 13th edition of the Strade Bianche, following the riders as they raced across Tuscany's dirt roads and rolling hills, to the finish in Siena.
Certainly not jersey weather. Not by a long shot.
With this considered, like their heavier-duty jackets, Sportful constructed the Pro Medium with a Polartec NeoShell fabric which offers waterproofing, wind resistance and breathability. Similarly, the seams of the jacket are also fully taped to ensure minimal water ingression on the back, shoulders and arms.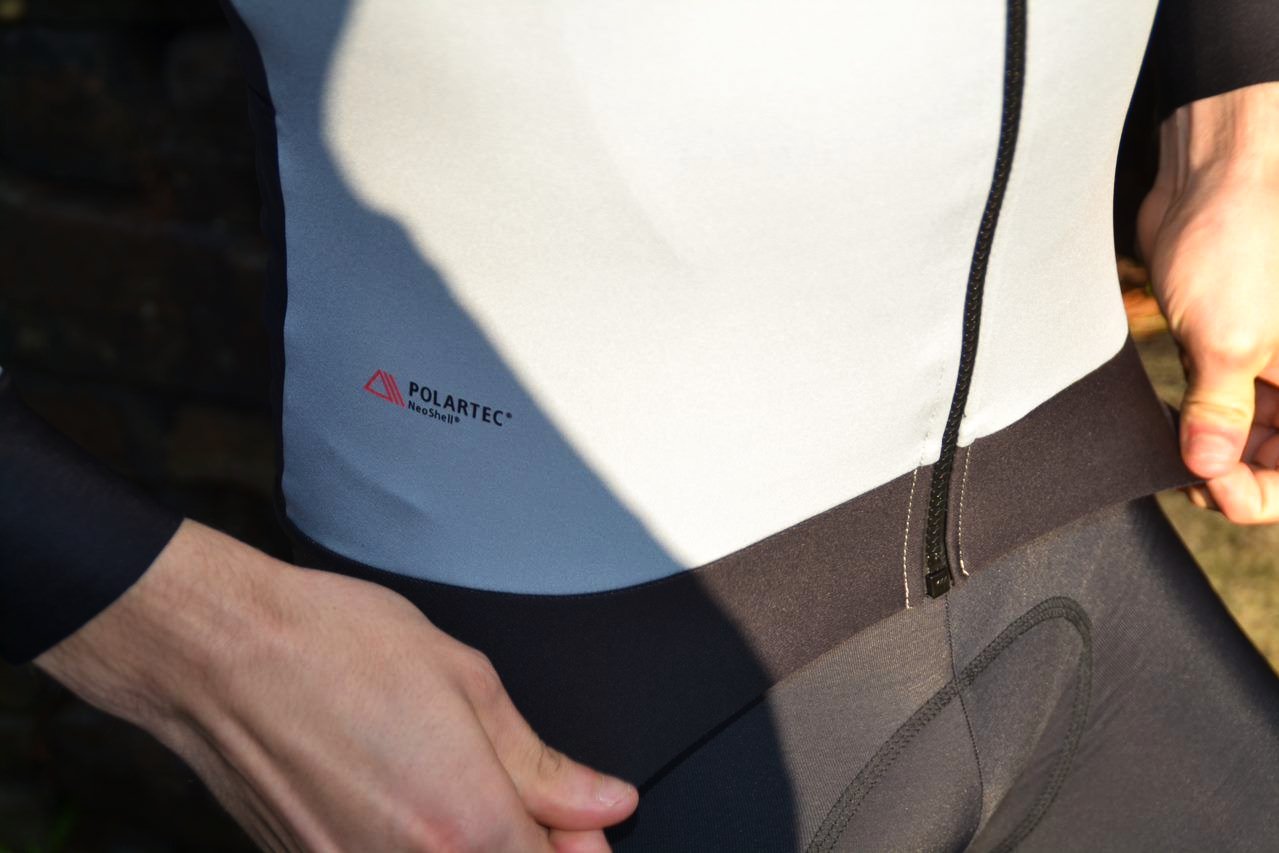 So, what makes it any different from the standard Fiandre Pro Jacket?
Well, it's made of a slightly thinner base fabric, meaning it offers extra breathability and reduces the chance of overheating in cooler conditions. If you need a little extra warmth when the thermometer starts to approach freezing point, we found it paired exceptionally well with Sportful's thicker SottoZero base layer.
Jacket Fit
The fit of this jacket is outstanding. Thanks to the cut of the shoulders, sleeves and upper back, this jacket doesn't restrict movement at all either, allowing you to fully extend when you're on the rivet. With a collar that sits slighter higher on the neck, and equipped with an inner liner, this jacket keeps your neck warm and your body heat from escaping.
Another aspect that stood out during testing were the cuffs – an area where many manufacturers fall short. These are tapered, slighter longer and extend far enough to avoid any risk of skin exposure between your glove and sleeve. It also comes with a dropped tail to guard against wheel-spray and two inward-facing grippers to keep the tail firmly in place throughout your ride.
Despite all these fantastic features, it's essential to bear in mind that like a lot of Italian cycling clothing, the Sportful Fiandre Pro Medium Jacket does come up a little small. So, it's worth double-checking the size guide before you take the plunge.
Jacket Construction
Equipped with three large rear pockets, the Pro Medium provides plenty of essential storage for a full day in the saddle. These pockets also sit slightly lower in comparison to other jackets, allowing easier access to the contents while riding.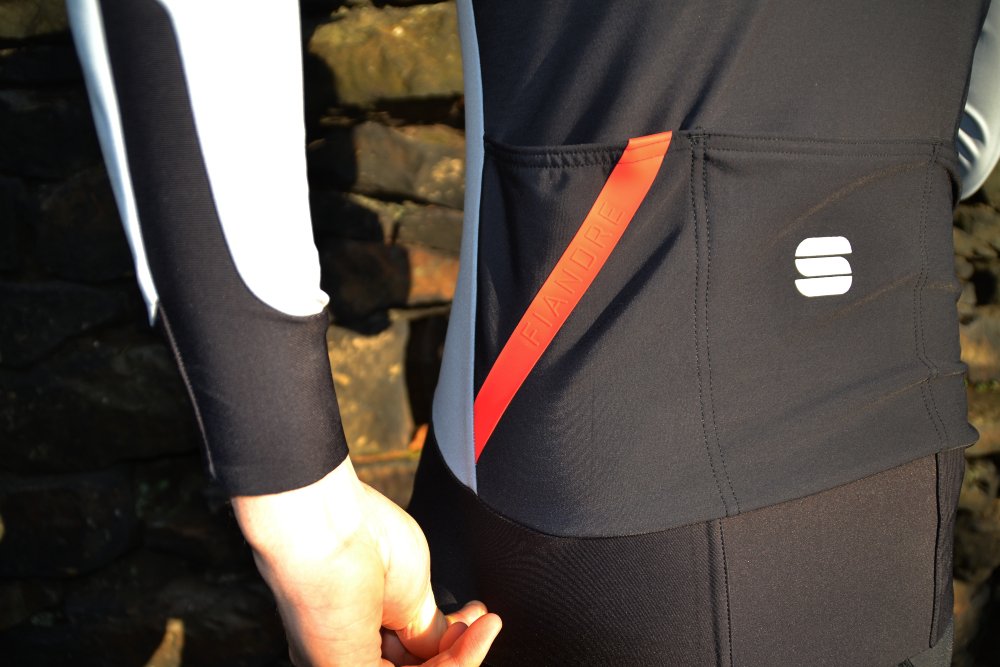 If we were particularly picky, another smaller, zippered pocket for separate storage of smaller items would be nice, as would more reflective detailing – the 'S' on the rear being the only reflective part of the garment. However, these certainly aren't deal-breakers.
Verdict
In all, this jacket is tough to fault. While the Polartech fabric construction offers an exceptional level of water and windproofing, it doesn't leave you feeling stuffy at all – a perfect combo for cranking out the watts during winter and early spring. In terms of fit – no other jacket that we've tested comes close. It doesn't restrict your range of motion at all, exposing neither your lower back nor wrists, even when at full extension.