The brand new adidas cycling gear brings new innovations in design to 2016, and we are incredibly excited about this at ProBikeKit! There are four core ranges that adidas have brought to cycling this season, all of which have their respective characteristics which take cycling (and running) performance to the next level.
adizero
adidas adizero kit has been tested, trialled and devised with the British Cycling team. This range of clothing is the lightest kit in cycling, ensuring speed like no other to put you ahead of the peloton. A jersey, bibshorts and socks combined weigh less than 200g – so anyone looking for performance enhancing weight savings in their cycling clothing should look no further!
Being minimalist, the kit is perfect for hot days of road cycling – take a look at the adizero jersey for example. With a wind blocking stretch woven front and a breathable engineered back panel giving the adizero jersey an ultimate combination of protection and comfort.
As well as striving to be the most lightweight cycling kit in the market, the adizero collection has no compromises – there are still characteristics that are essential for cyclists, such as small pockets for things you may carry with you on your ride, as well as being made with durability to suit any weather conditions.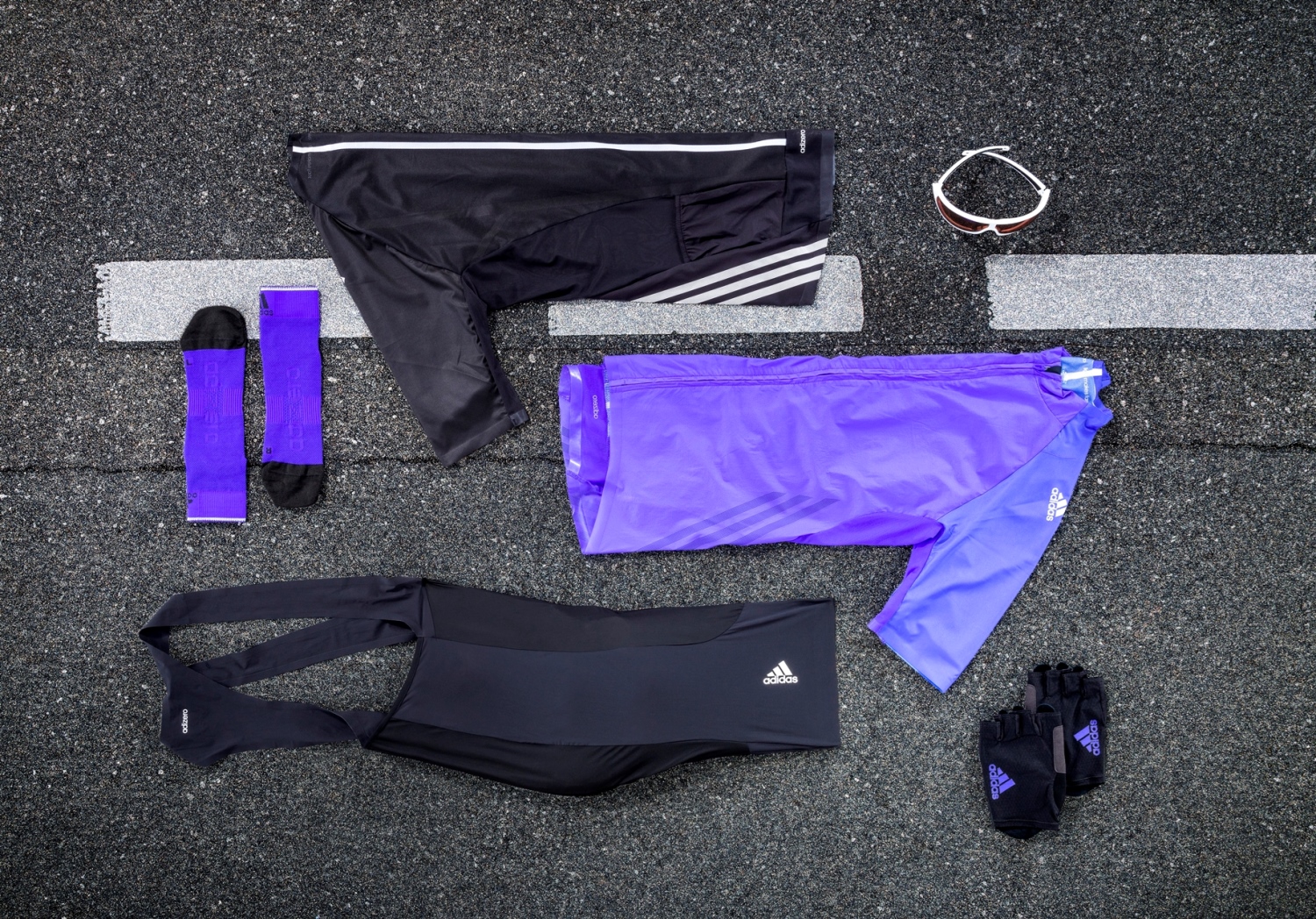 adiStar
Because being aerodynamic breaks records, the new adiStar range seeks for you to do just this! With an aerodynamic advantage, you can be on the top of you game and better your competitors with adiStar cycling clothing – kit for the classic racer.
The adidas adiStar cycling kit is the best option for racing. Designed with aerodynamics in mind, the adiStar fabrics were wind tunnel tested to determine the cut and positioning of material. The innovation that has come from this testing is what adidas call the 'golf ball effect'. DragZero Fabric on the back panel of the adiStar jersey has a dimpled, golf-ball-like surface which allows air to fly by much faster than a smooth surface material. This creates less drag giving you, the cyclist, an aerodynamic advantage.
With a classic adidas three stripe look, the adiStar cycling kit gives you a stylish edge – preparing you for great performance against your competition!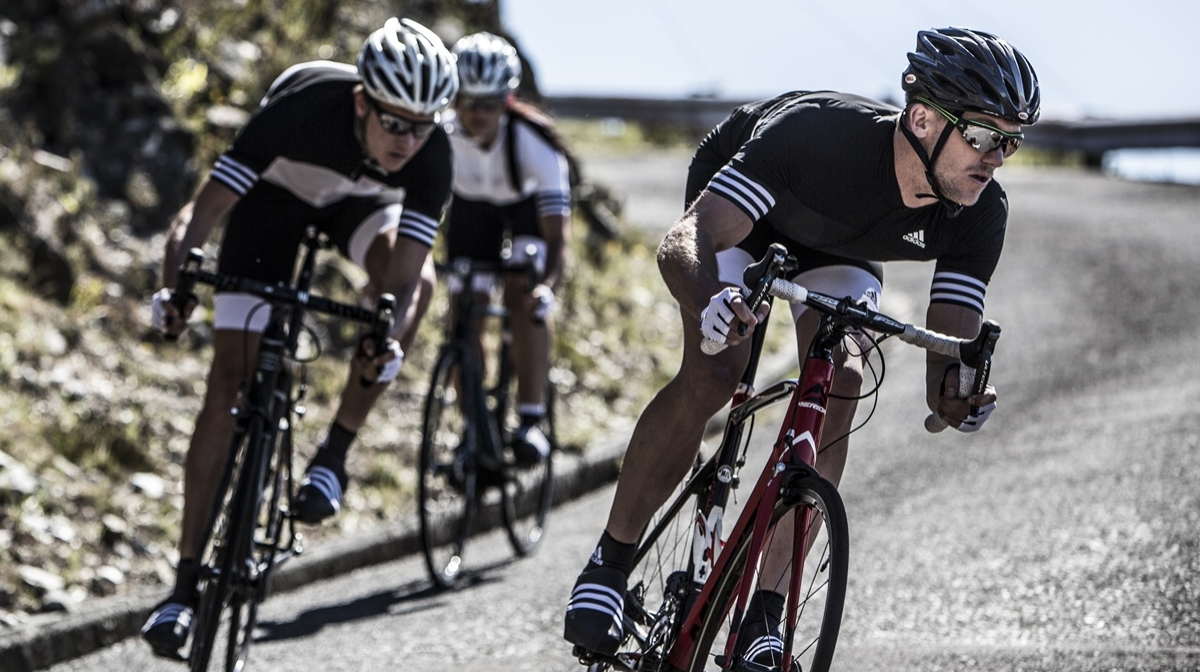 Supernova
Supernova is not new to adidas. Having carried the range through to 2016, it has only got bigger and better! Here at ProBikeKit, we have a selection of adidas Supernova cycling and running gear. Fabrics that make up the adidas Supernover bib tights for example, provide you with a soft and durable padding whilst materials on the cycling jerseys are ClassicWeight to be light and protect you from changing weather conditions. The adidas Supernova long sleeve jersey has thermal properties which is perfect for training in colder conditions. This brilliant range includes running gear – most famously Supernova running shoes.
Response
Aimed at entry-level cyclists and regular sized riders, the adidas Response kit has a strong array of colour in contrast to the classic black and white three stripes. Targeting comfort and performance, this range has normal Response gear which includes Response Team bib shorts – lightweight and built for racing using Carvico Vita® 360 fabric. The Response Warm products cater well for those colder rides, with items such as the Response Warm long sleeved jersey – a double knot style and a high collar to provide you with protection against the cold.
You can shop all adidas cycling gear here from ProBikeKit.