Lezyne Lite Drive 1000XL &  Strip Pro 300 Light Set Review
Since 2007, Lezyne has made some of the best bike lights and cycling accessories in the industry. With their mantra of 'Engineered Design', Lezyne believe that form follows function, which results in simple designs and practical products.
Although we've used and liked Lezyne lights and accessories before, we hadn't ridden with any of their more powerful lights. So, Lezyne kindly sent us their Lite Drive 1000xl and Strip Pro 300 Light Set for us to review, and see whether these lights live up to Lezyne's hard-won reputation. Spoiler alert – they didn't disappoint.
Design & Durability
With a CNC-machined alloy body, the Lite Drive 1000xl front light is durable and reliable. Using an adjustable silicone strap, this light fits comfortably around any shaped handlebar and can be transferred between bikes in seconds – perfect for those who ride multiple bikes regularly. Using a single, large silicone button at the top of the light means you can scroll through the eight settings very easily, even when using thick winter gloves.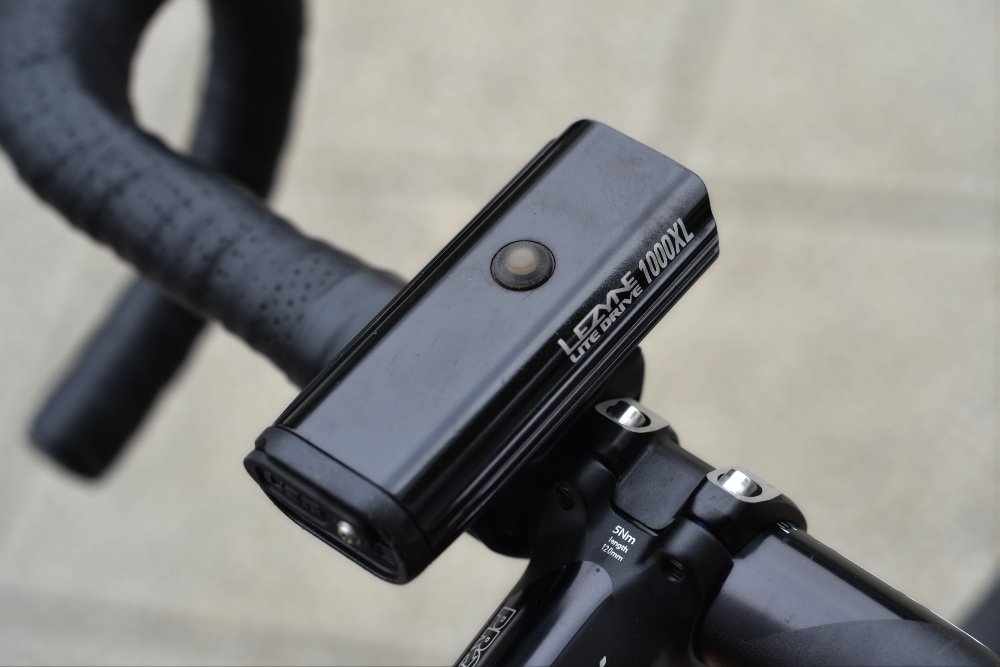 The Strip Pro 300 rear light, by contrast, is made from moulded plastic and silicone rubber. While it doesn't feel quite as bombproof as the front light, we found it to be just as durable. Designed with a grooved back, the rear light sits directly behind your seat post which Lezyne says makes this light aerodynamic. While we can't comment on this claim, it certainly looks neat. Like the front light, the rear light comes with an easily adjustable silicone strap, allowing it to fit onto any size seat post. With a single button on top of the light, you can scroll through the 11 modes reasonably easily, although, we did find it a little tricky with gloved hands.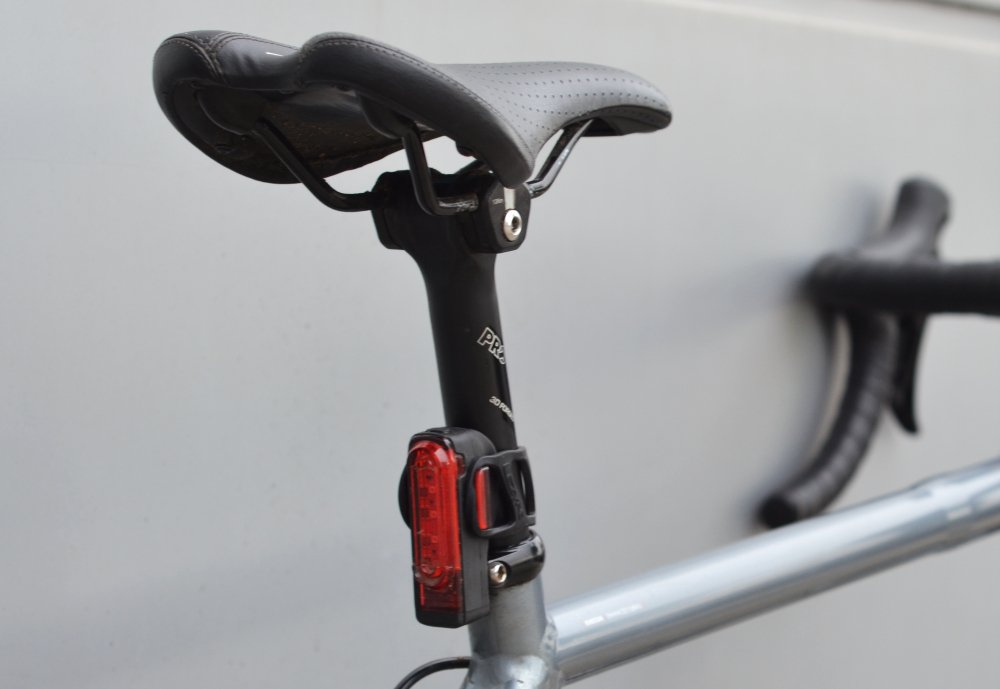 As should be expected at this price point, both lights are USB rechargeable and take around four hours to fully charge.
While these lights are only water-resistant and not fully waterproof, we've ridden in some of the worst torrential downpours, and neither of these lights has shown any sign of water damage. Importantly, both lights include durable silicone covers to protect the USB charging points from any water ingressing into the casing. As a bonus, these silicone covers are attached to the lights, so you don't need to worry about losing them.
Brightness & Performance
So, just how bright are they?  Well, put shortly – very.
This light set is suitable for all light conditions, from daylight to complete darkness. However, we found that this light set really excelled on medium length rides, where there was an even split of lit and unlit roads.
The Lite Drive 1000xl front light provides up to 1000 lumens of light, which is more than enough to see clearly on unlit towpaths, and provides plenty of flashing modes to catch the attention of other road users on well-lit roads.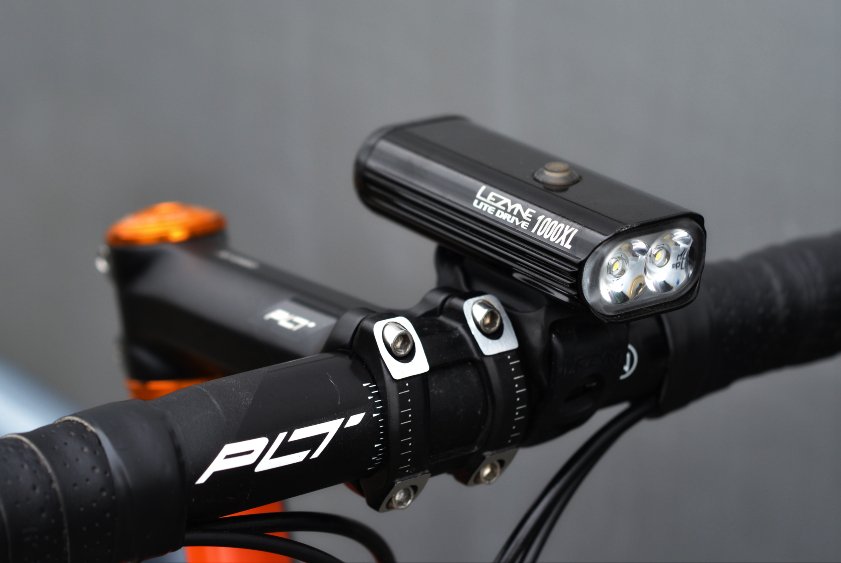 With 300 lumens of power and a design that can be seen from angles of 270 degrees, the Strip Drive 300 rear light also offers exceptional visibility to passing traffic. On a related, and purely subjective note –  we noticed that ongoing traffic gave us a particularity wide berth when we were testing these lights.
One mode that impressed us on both lights was the day flash mode, which emits violent, irregular splashes of light. As the name suggests, the day flash is so bright that it can be seen from a distance, even during daylight.
Depending on the modes that you're using, the front light has a maximum run time of 87-hours, the rear light holds up to 53 hours of run-time. For real-world context, if you're riding on a mixture of lit and unlit roads daily, expect to charge both lights a couple of times a week.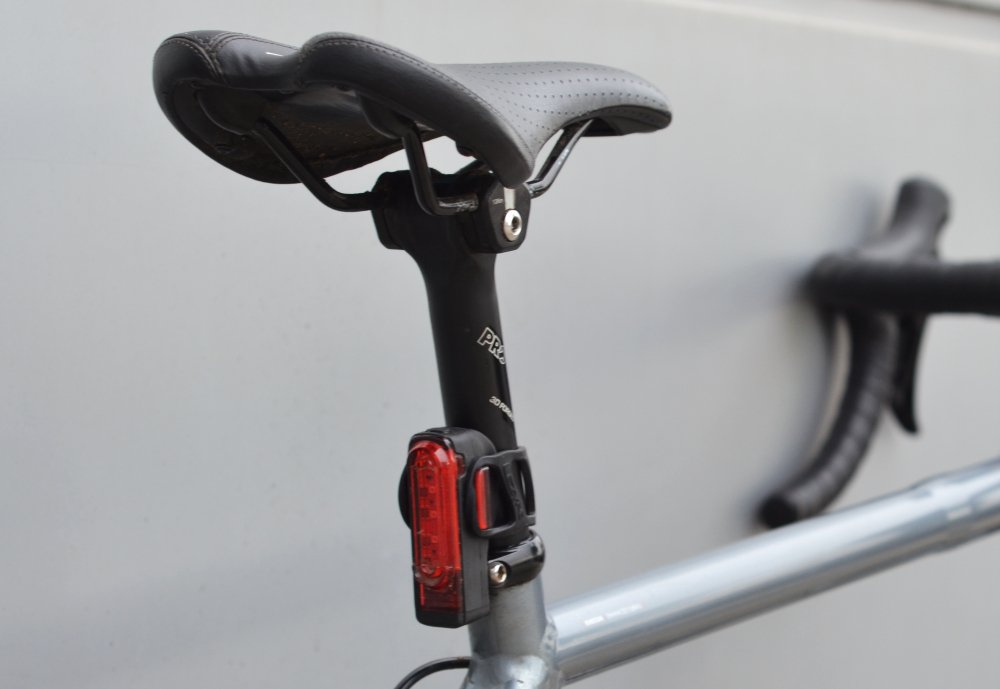 It's important to point out that the run time on a single charge can be an issue on longer, unlit rides. So, if you're planning a ride that encompasses unlit stretches longer than 2-3 hours, we'd recommend something a little more powerful like the Lezyne Lite Drive 1300xxl below.