Top 5 – Power Meters For Your Road Bike
Over the last decade, the market for power meters has grown and diversified exponentially. Although this might have driven prices down and quality up, it has made it harder to identify which power meter might be best for you. 
While there are a few critical differences in the accuracy, affordability and compatibility of power meter design, it's important to keep in mind that all power meters essentially do the same thing – measure power output to help gauge and improve performance.
In this article, we'll explain the key differences in power meter design, advantages and disadvantages of each design, as well as offering some of our own personal recommendations.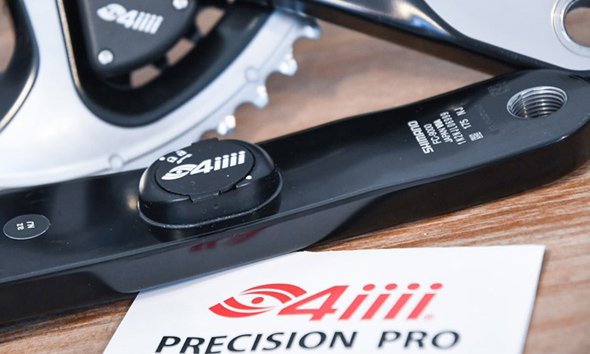 Types of Power Meters
Broadly speaking, power meters fall into one of these four categories – 
Pedal-based Power Meters
As the name suggests, pedal-based power meters fix into place just like a regular set of pedals, making them very easy to transfer between bikes.  However, it's also essential to consider that such convenience does come at a price. Additionally, pedal-based power meters could require you to change your cleat set up too. 
Crank-based Power Meters
Typically, crank-based systems are the most common type of power meter, and are praised for their high level of accuracy – especially in dual-sided iterations, like this Shimano Dura Ace FC-9100-P. However, despite their accuracy, both initial installation and swapping between bikes can be tricky,  requiring both special tools and time. Similarly, these types of power meters aren't cheap either, with many running well into four-figures. 
Single-sided Crank-based Power Meters 
Single-sided crank-based power meters are by far the most affordable way to measure power, calculating total output by measuring the power produced by one leg and doubling it.  However, because single-sided power meters assume total rider symmetry (which is rarely the case), the accuracy of single-sided, crank-based power meters is debatable.
Hub-based Power Meters 
Arguably, hub-based power meters offer the highest level of accuracy. By accounting for drivetrain inefficiencies, hub-based systems are the only type of power meter to give a clear reading of deliverable power to the back wheel.
However, with a hub-based system, you'll only have access to power data on a single wheelset (unless you buy multiple power meters), which can be problematic for those who use different wheels to train and race. Similarly, hub-based systems don't offer any left and right leg split. 
Single-Sided vs Dual-Sided Power Meters
Single-Sided Power Meters
Single-sided power meters record the power output of one leg, and then double it to give a total power output. It's important to consider that these types of power meters rely on the assumption of a perfect power balance between both legs.  Despite this, single-sided power meters are usually very competitively priced, giving more riders the opportunity to train with power.
Dual-Sided Power Meters
As the name suggests, dual-sided power meters record the power output of both legs individually. Using this data, you can measure any power imbalances to help refine your training plan. Some pedal-based systems even allow you to identify where pressure is applied on the pedal, so you can optimise your cleat position.
Top 5 Power Meters For Your Road Bike:
Buy now

with Probikekit

The 4iiii is the lightest left side power meter on the market. It has a built-in adjustment scale factor to account for leg imbalances and boasts a highly impressive accuracy reading of +/- 1%.

Delivering the same level of accuracy as a number of high-end models, at just a fraction of the price, the 4iiii sets a new benchmark for affordable power meters. ANT+ and smartphone compatibility help you optimize your training and pair your power meter with your head-unit. The battery life has been improved when compared with previous models and now has a battery status indicator to improve reliability.

Accuracy: +/- 1%

Weight: 9 grams

Battery life: 100 hours (CR2032)

Buy now with free delivery