The Molteni jersey was made iconic back in the early 1970's by the greatest cyclist of all time, Eddy Merckx. Known as 'The Cannibal', Merckx wouldn't just beat the competition, he would destroy them. During his career he won just about every race there was to win. The spring classics, the Tour de France, the World Championships and everything in between. Some of his most dominant performances came while wearing the burnt orange Molteni jersey.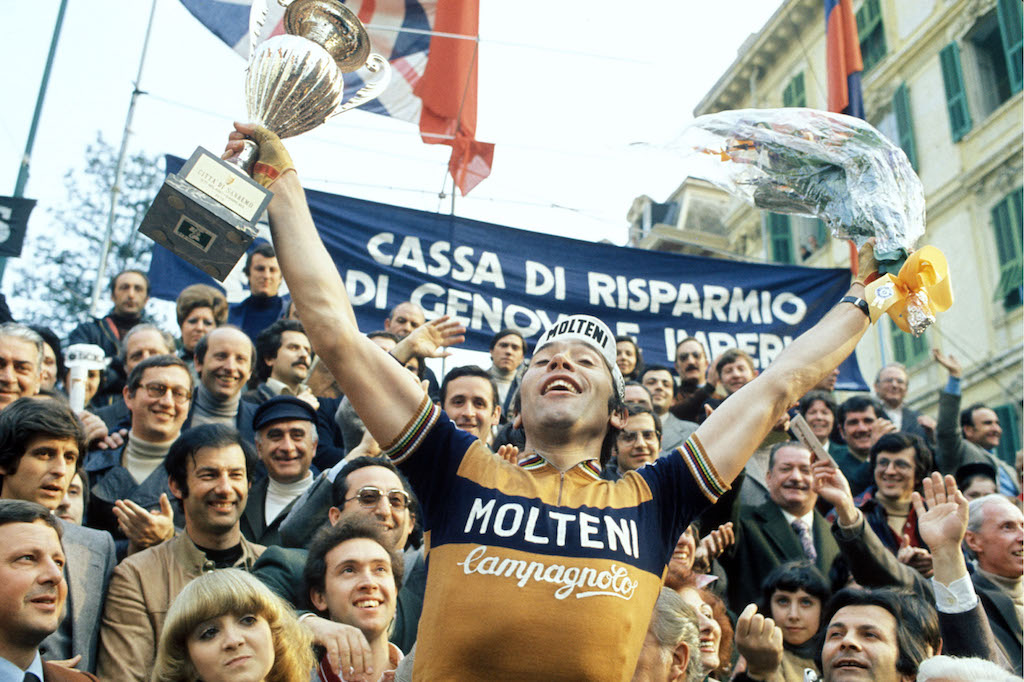 6-Day Racing ft. The Molteni Jersey
Merckx didn't just win on the road, he also dominated the track scene, at one point holding the hour record and winning six-day events while wearing the Molteni colours. Six-day racing is as popular today as it was way back in 1878 when the first event was held in London. High-paced madison racing, disco lights, dance music and beers on tap makes for an incredible party atmosphere. Six-day racing is almost like a circus, with riders travelling the world together, entertaining fans at every venue they stop at along the way. The Molteni jersey made an appearance in competition at the London 6 last month after laying dormant for over 40 years.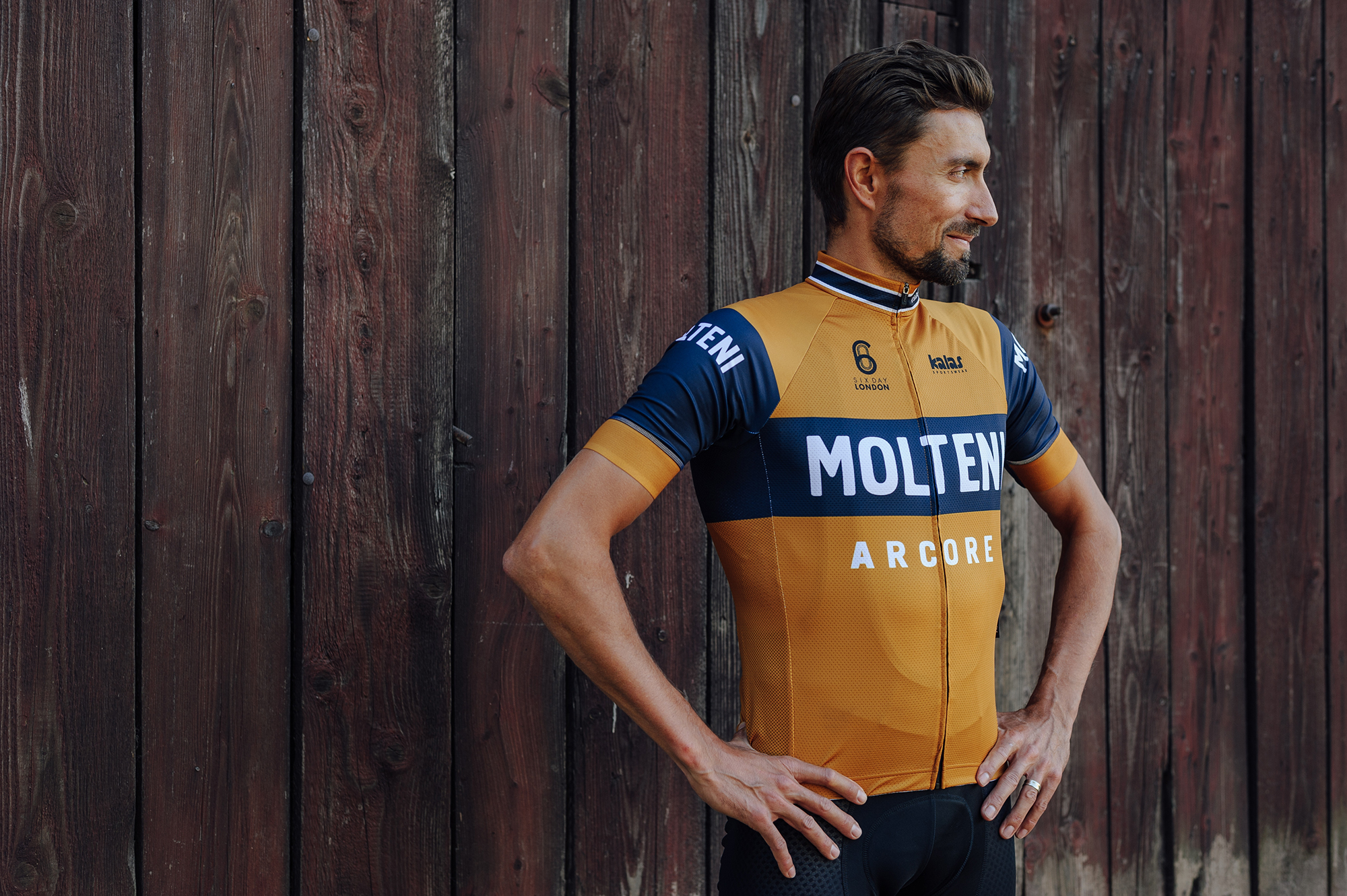 Kalas came to an agreement with the Molteni family to give the iconic jersey one last outing on the boards. There have been replicas made in recent years by a number of manufacturers but none have come as close to the original as this one. Bradley Wiggins even commented on how closely the design and colours match those worn by the great Eddy Merckx. Made using Kalas' popular Spinn fabric, the jersey is breathable, lightweight and features great wicking properties.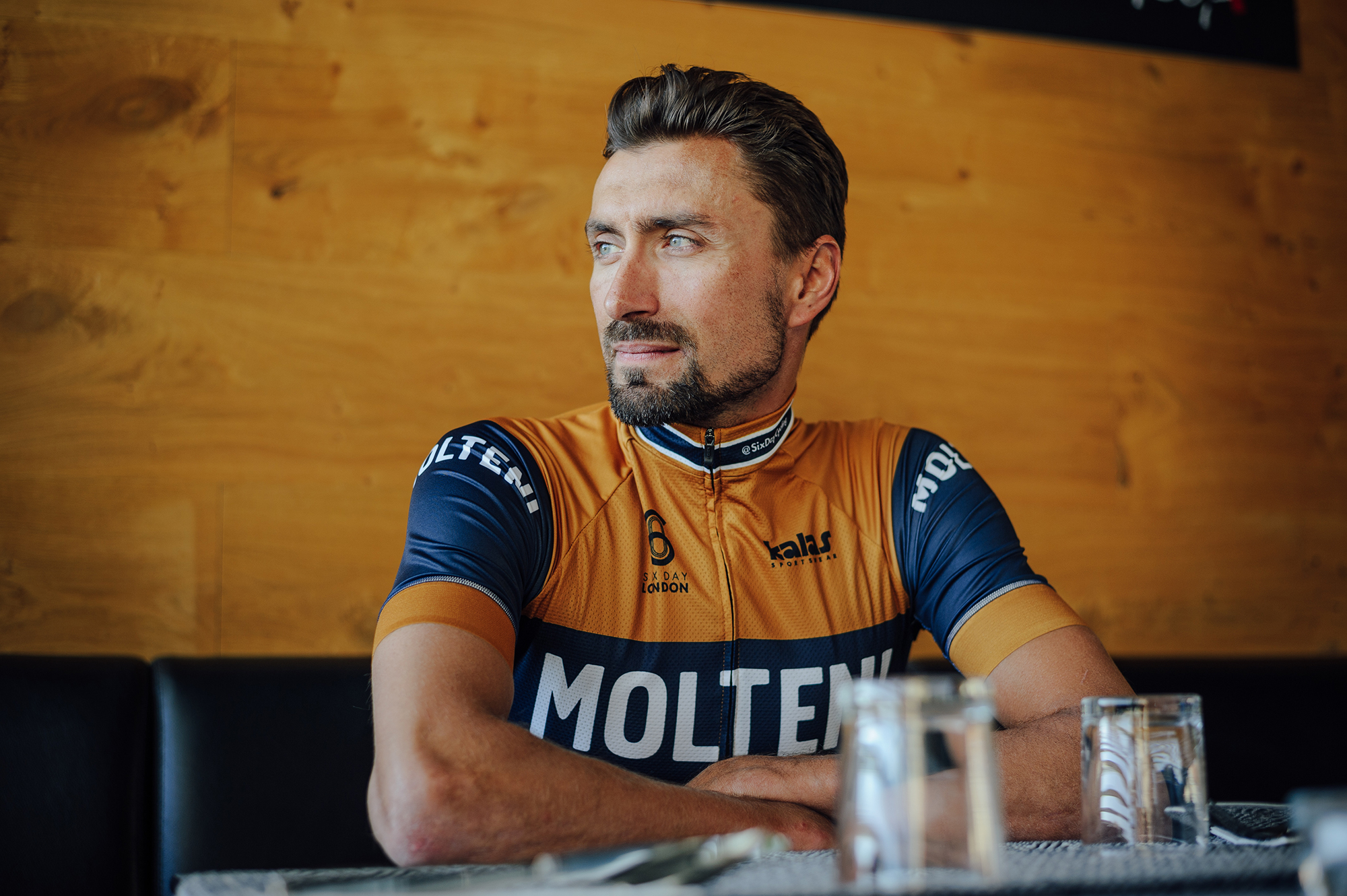 It really is the perfect marriage between technical cycling clothing and quintessential styling. Sadly the Molteni jersey will never be worn again in competition. Fitting then that its last outing was at the Lee Valley Velodrome in London, A track built on top of the Eastway Cycle Circuit, where Merckx himself once raced. The jersey, of which only a limited number were produced, will be available very soon at ProBikeKit.