Whether you're riding alone or with a group, it's important to take with you everything you'll need to fix a puncture or mechanical problem. Nobody likes that friend who stops and says "Can I borrow your mini-pump? Oh and an inner-tube and tyre levers…".
If you're like me you'll like to carry your phone, cards and keys in your back pockets, for peace of mind. Some items, however, are a little cumbersome to have in your pockets. A multitool, mini-pump, inner-tubes or tyre levers, for example. Saddlebags carry all your essentials, they're compact and allow you to be more comfortable on the bike.
There are a variety of styles available but we've focused primarily on under-saddle options as we feel they're the most practical. Our list below should help you choose the best saddlebag for you, whether you're new to cycling and looking to buy your first or an experienced rider looking to replace an old one.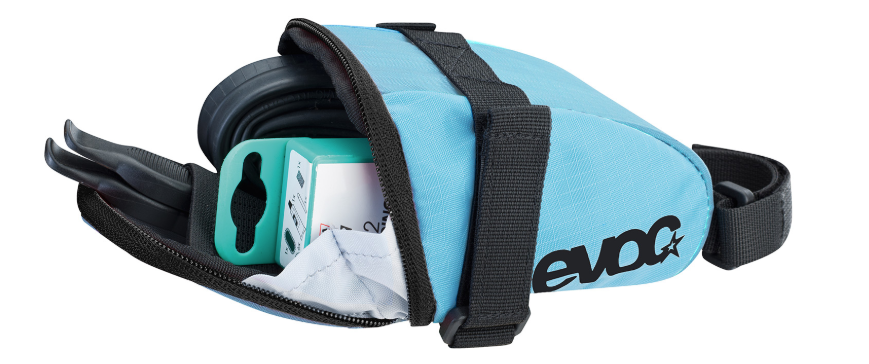 The 10 Best Saddlebags
£23.49 Buy now

with Probikekit

Saddlebags come in a range of sizes, so choosing one big enough to hold everything you need it to is important. The Topeak Wedge Drybag Saddlebag in a medium strikes the perfect balance between size and practicality.

It's big enough for multiple inner-tubes and a mini-pump but doesn't dwarf your seatpost and have people think you're off on a transcontinental adventure.

Cheap saddlebags tend to wear out quickly but with Denier Nylon fabric throughout you won't have to worry about durability. For those looking for a slightly smaller saddlebag, we also offer the Wedge Drybag in a small.

Buy now with free delivery