After years of expectation, it's finally here: Shimano's much anticipated 105 R7150 Di2 groupset. In this latest electronic version, Shimano brings its industry-leading shifting performance to one of the most successful groupsets of all time.
The Japanese component makers call 105 Di2 their ode "to the magic that each new day brings." We can't be certain of that, but it certainly does open up electronic shifting to a bunch of cyclists that have, until now, only experienced mechanical.
Since the introduction of Di2 in the early 2000s, people have been asking when will we get Shimano 105 Di2? Up until now, electronic shifting has been beyond the reach of all but a few elite and/or deep-pocketed cyclists. Introducing Di2 to the 105 range brings electronic shifting to more cyclists than ever.
Trickle-Down Shifting
These days, it's widely known that the 105 groupset of today has benefitted from the technological advancements of Shimano's top-of-the-range models—Dura-Ace and Ultegra—of a few years ago; a process commonly referred to as 'trickle-down technology.'  Shimano 105 Di2 benefits from the functions and technologies honed in the top-tier ranges, and incorporates years' worth of specific research and development. However, it's fair to say, with the introduction of electronic shifting for this latest iteration it is not merely an incremental change, but a huge leap forwards.
For a number of years, Shimano's 105 range of components has been the workhorse groupset: the groupset you can count on to see you through the depths of winter, to climb alpine mountains, and to perform on race day. It may not come in as light as Dura-Ace or Ultegra, but in terms of performance the quality is near imperceptible. Once you take into account the price difference, then it would be fair to say that electronic shifting has never come at such value.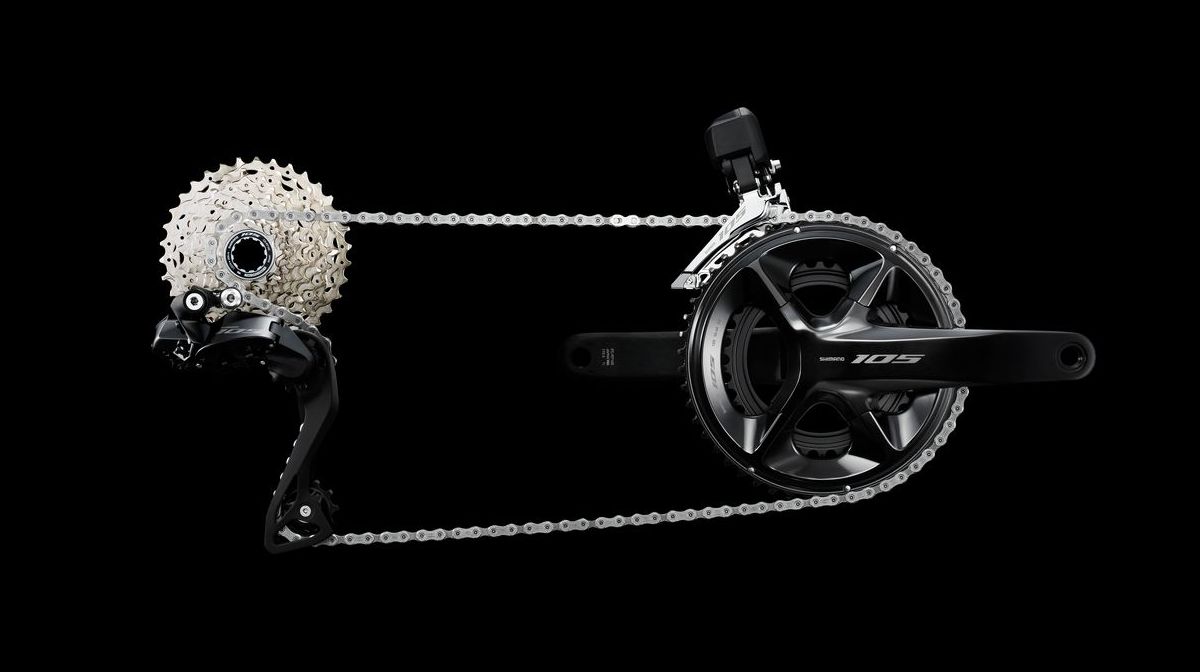 Cleaner Cockpit
Since the shifters have been slimmed down, and cables and wires have been done away with entirely, a cockpit with 105 Di2 is now much cleaner. With an ever increasing number of accessories and attachments possible, this will be welcome news to many.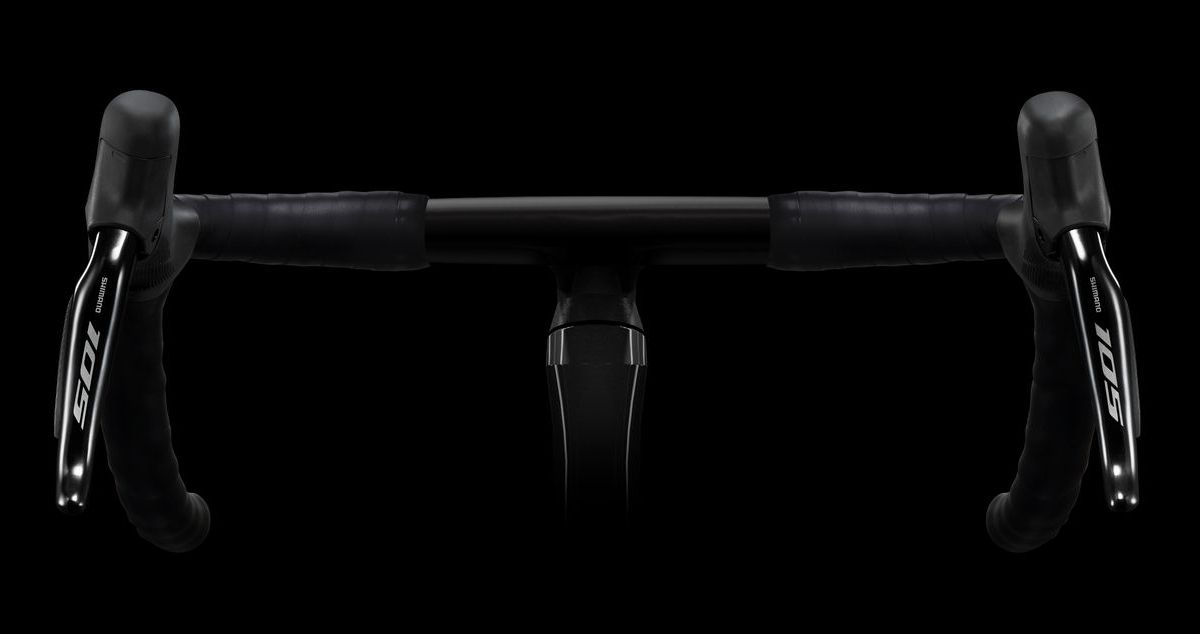 For The Curious
Shimano tells us that 105 Di2 has been designed for the "curious" and those looking to "grab [their] bikes and find out what that lies ahead." Coming with a 12-speed, 11–34 cassette and a compact chainset, if it's exploring you want, then this is the groupset for it.
The design is similar to that of the previous version and also the more premium Dura-Ace and Ultegra range. The FC-R7100 chainset and rear derailleur have a glossy black coating, giving a similar appearance to the more premium versions.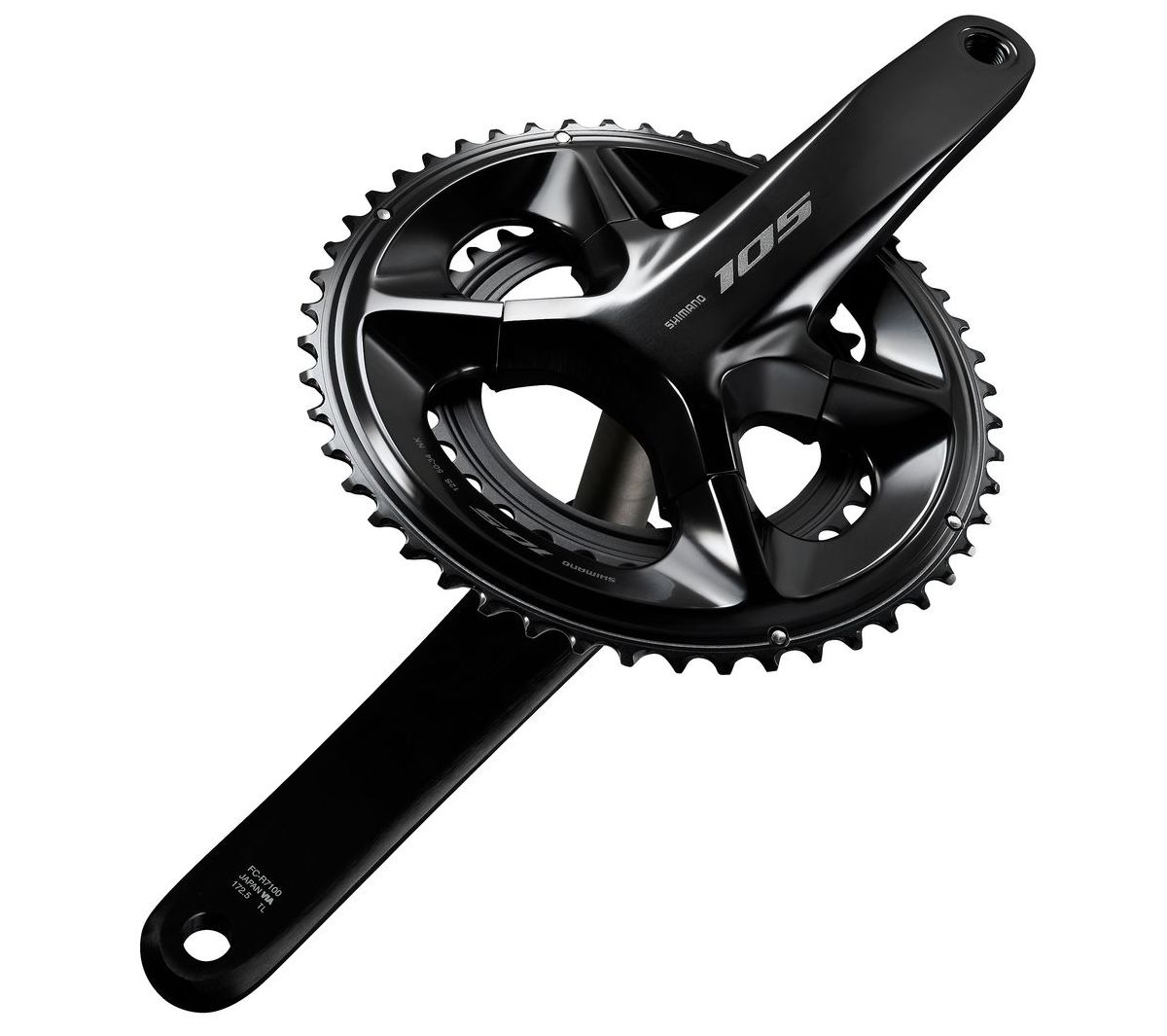 The Brains Of The Operation
Of course, one notable difference to the drivetrain is the front derailleur, which now houses the electronics required to shift between the big and little ring. It's draws on similar shapes and designs as to the Ultegra and Dura-Ace lines.
The rear derailleur, though home to the brains of the operation, is not distinctly different from previous version. It incorporates the brand's Shadow technology to improve shifting over rough terrain and will accommodate a 36T cassette.
Braking Excellence
Anyone that's ever ridden disc brakes will at some point have experienced the noise they can make when braking. After some tinkering, Shimano have increased pad clearance in the latest version by 10%, so you'll get the stopping power you'd expect from Shimano, with reduced noise.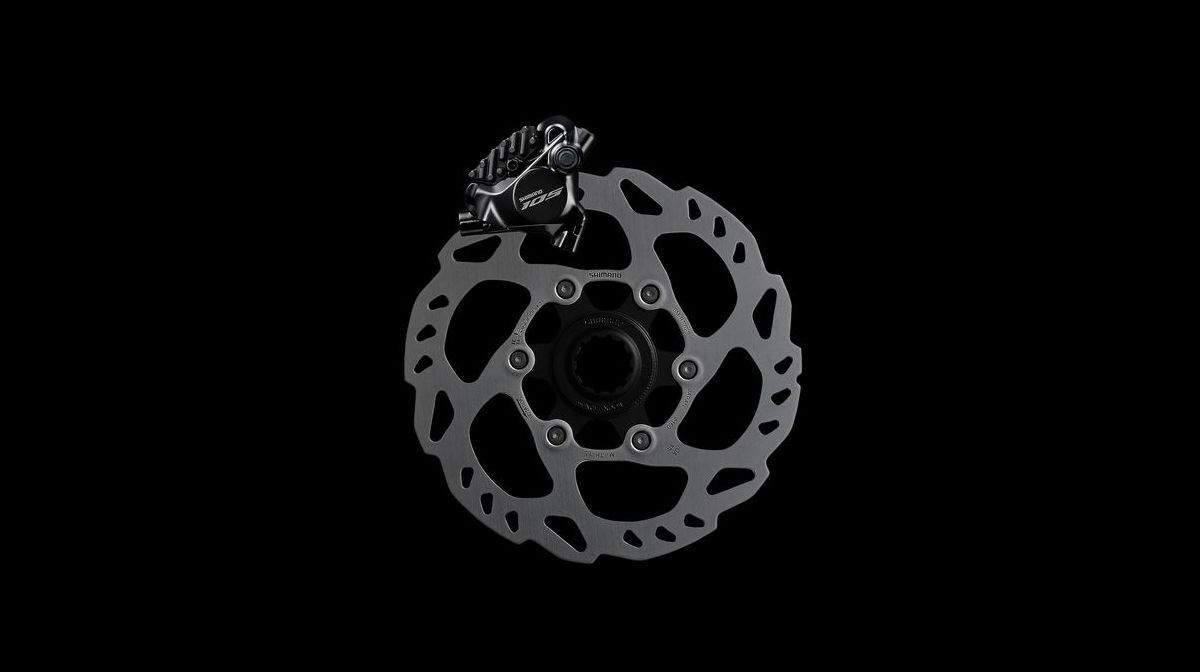 Available for pre-order now