Morvelo has recently launched their new spring/summer collection and it offers everything you'd expect from one of Britain's fastest growing cycling brands. The Brighton-based company are renowned for their unique designs and this season's range is possibly their most adventurous yet. One thing we love about the collection is the diversity. If you're looking for a jersey with parrots, ice-cream cones or flowers then Morvelo is your go-to brand. If however, you're after something a little more discrete but equally unique then the Morvelo SS18 range will have you covered.
We got our hands on both the KOM collection and Stealth Nth Series range from Morvelo to see if they met our expectations and performed well out on the road.
Morvelo King of the Mountains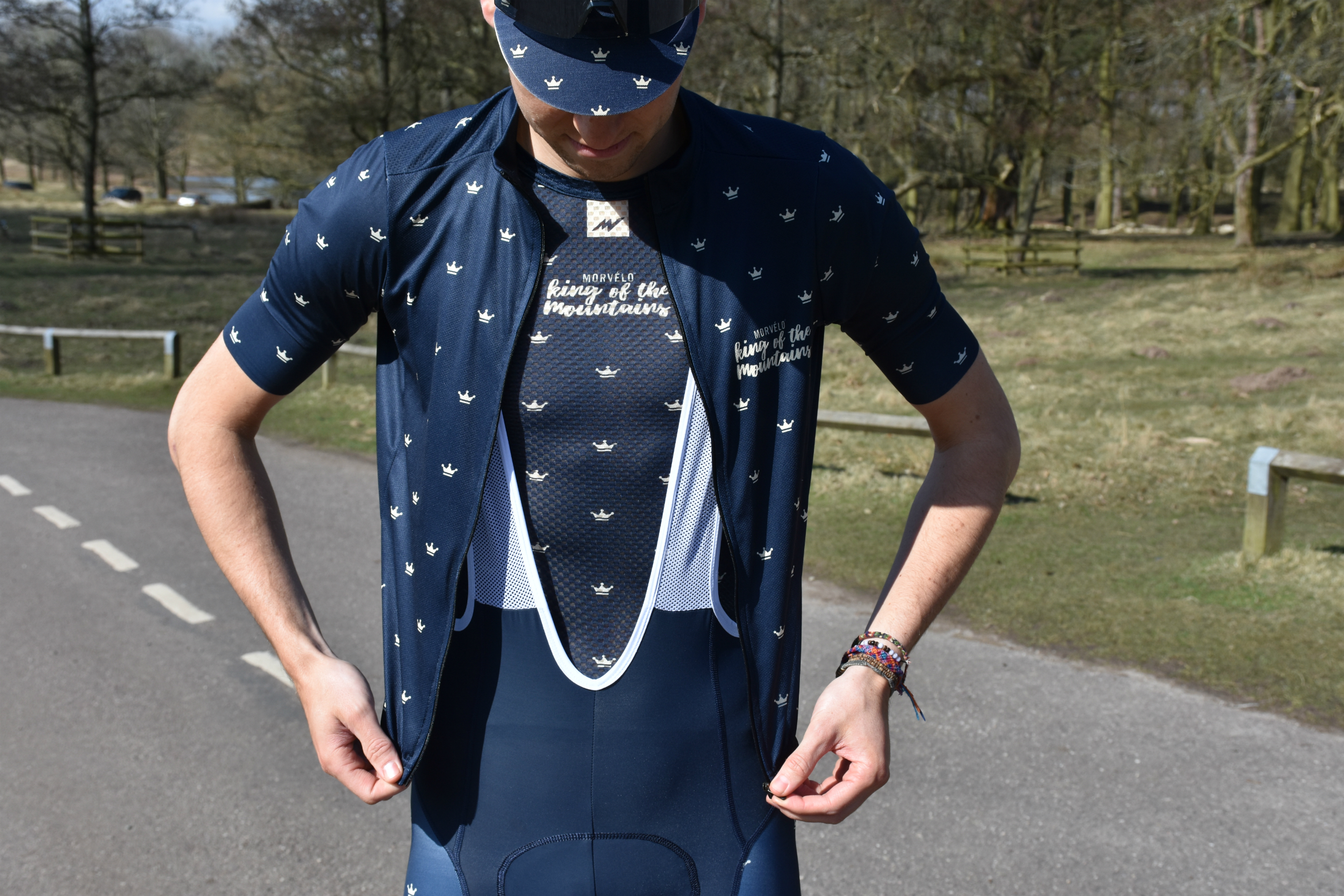 First Impressions
You tend to know as soon as you take a piece of cycling clothing out of it's packaging whether or not it's been a good investment. The functionality of the zip, the quality of the stitching, the silicone grips, they're all small things that make a big difference. The KOM jersey is part of the Morvelo SS18 'standard' range but I'd argue the quality is anything but standard. Raw cut aero sleeves give the classic-cut jersey a streamlined feel as soon as you pull it on.
The KOM baselayer features a matching design to the jersey which is unique to Morvelo. A well-engineered chamois pad is something every cyclist looks at when buying a new set of shorts. The KOM shorts feature a dual-layer perforated chamois and I was keen to find out how it performed, especially on longer rides.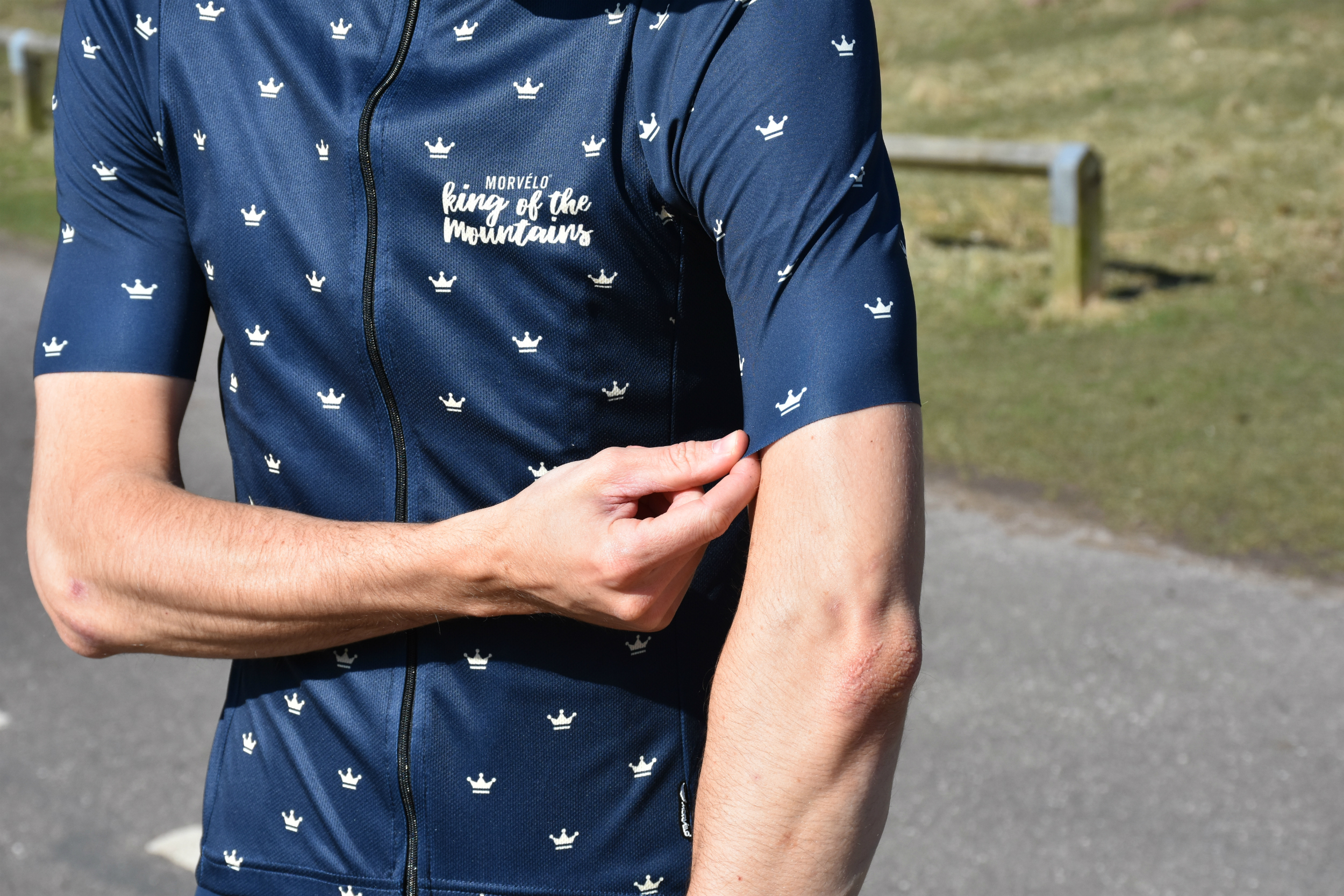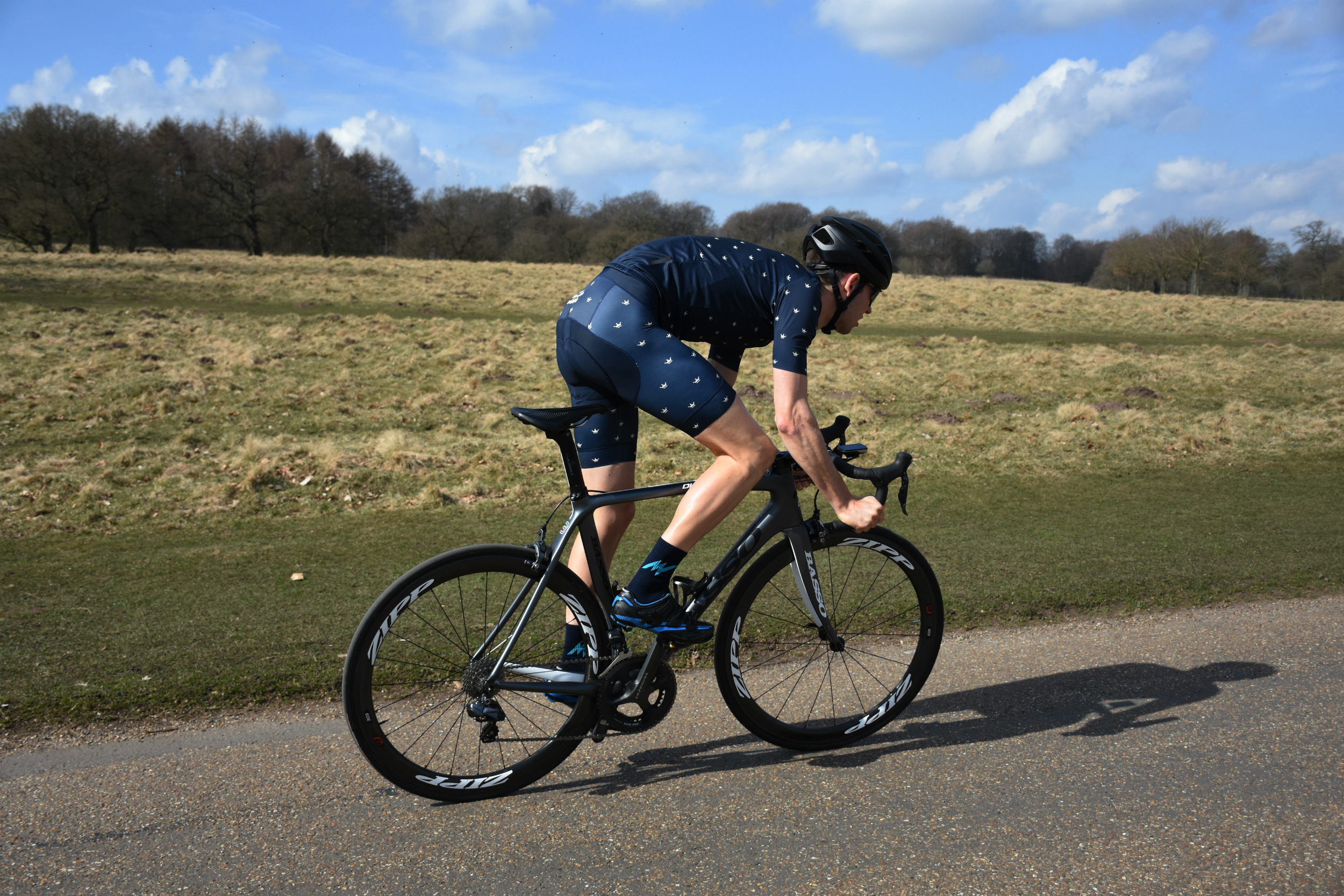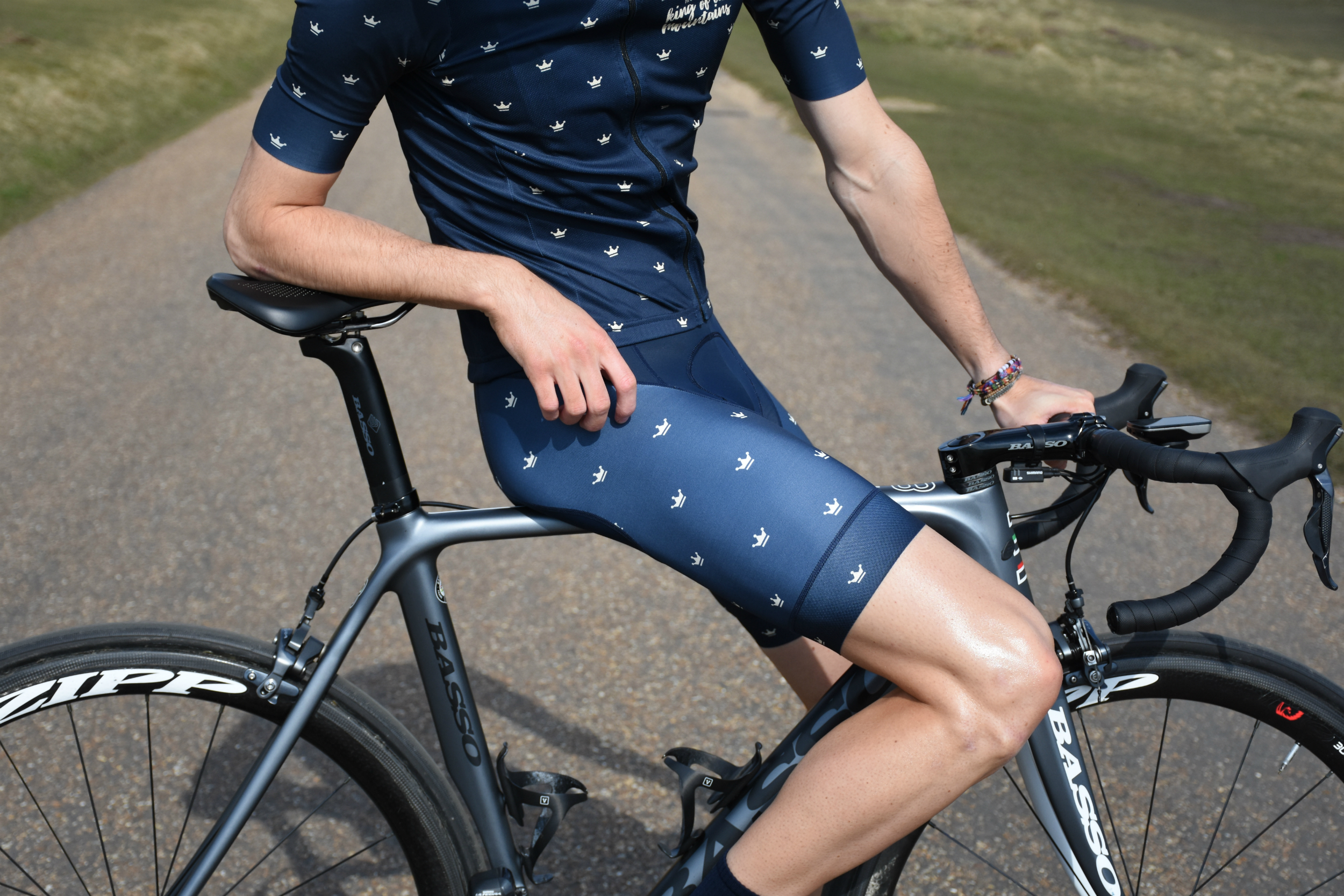 Fit and Comfort
The Morvelo KOM jersey has been designed and cut for those long summer miles and cafe rides. While it features aero sleeves, the overall fit isn't as ergonomic as Morvelo's Nth Series range. I'd argue it's a very aesthetically pleasing 'traditional' jersey with a few cool extras. The KOM baselayer performs well at wicking sweat away from your skin, keeping you both cool and dry even during intense efforts.
The shorts feature a panelled construction for superior fit and the soft silicon leg bands and fatlock stitching keeps the shorts firmly in place throughout your ride. The panelled design on the legs also provides compression to ease muscle fatigue. During turbo trainer sessions and long rides on the road, the KOM shorts were both comfortable and breathable.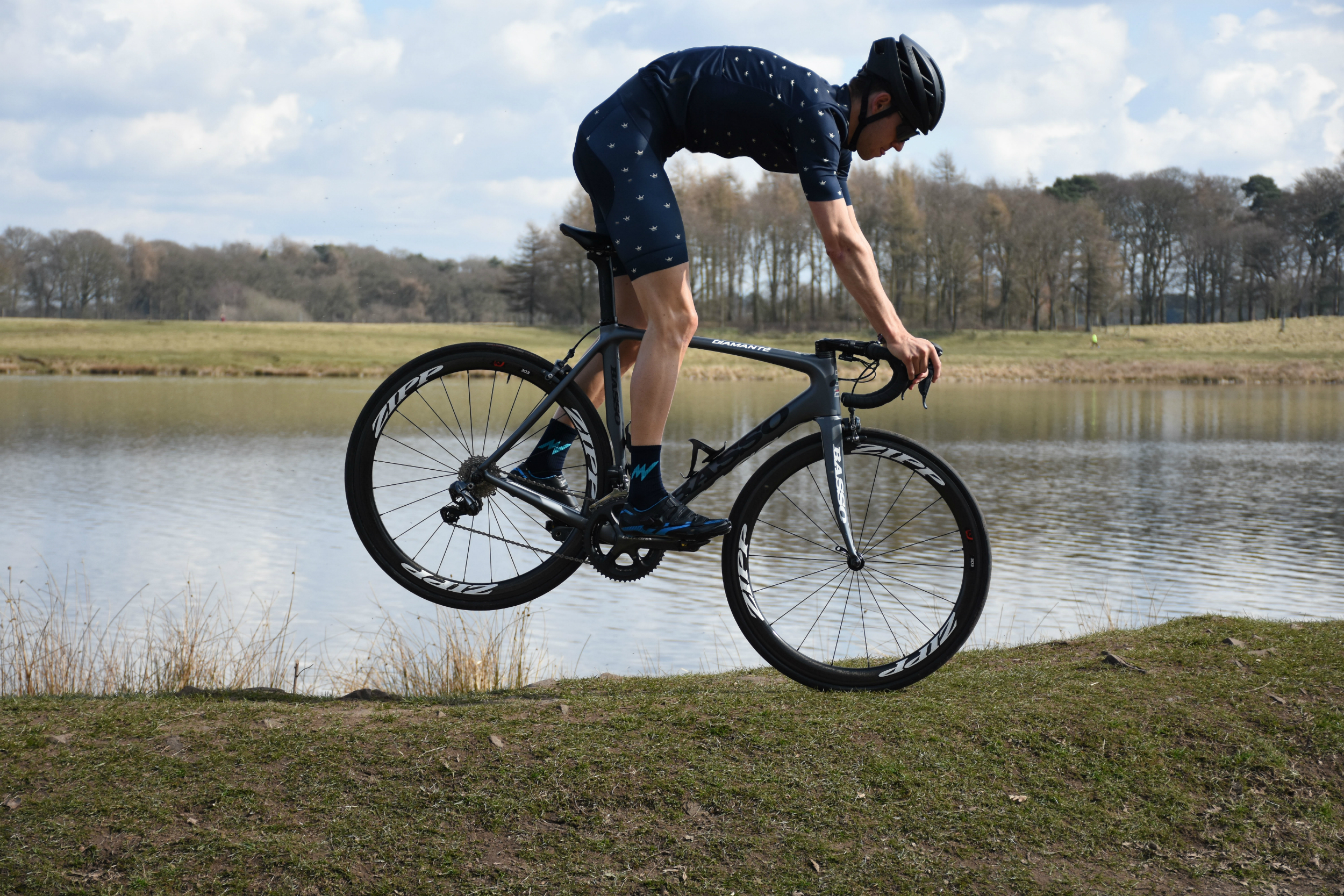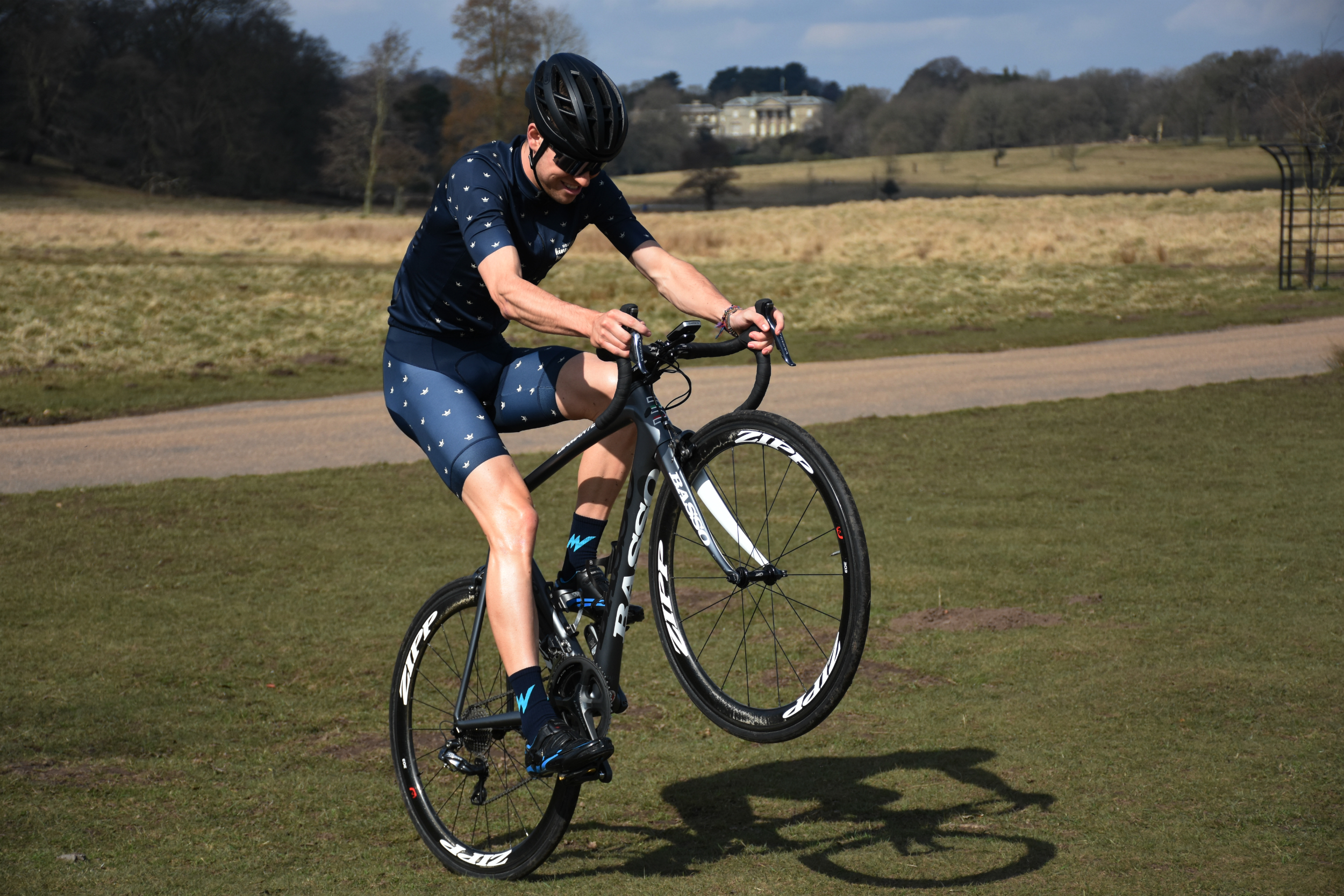 Conclusion
I'm now even more annoyed by the late arrival of spring/summer weather than I was already. The KOM range is one of the stand-out pieces of the Morvelo SS18 for me and deserves to be worn in the sun. Its design is understated but cool and screams class. If you're after clothing dedicated to aerodynamics and performance then check out the Nth series range below. If, however, your main objective is to look good and ride in comfort then the KOM range is perfect for you.