Warming up can really help in making sure your legs perform to their full potential during a race – failure to do so could lead to 'dead' legs or even injury or cramping. Warming up properly can be the difference in a winning performance and a bad performance. How many times have you felt that you 'didn't have the legs today'? This could be partly to do with your warm up; it's very hard to get it right! You don't want to overdo it as you don't want to tire yourself beforehand. So how do you get it right? How do you warm up for a race?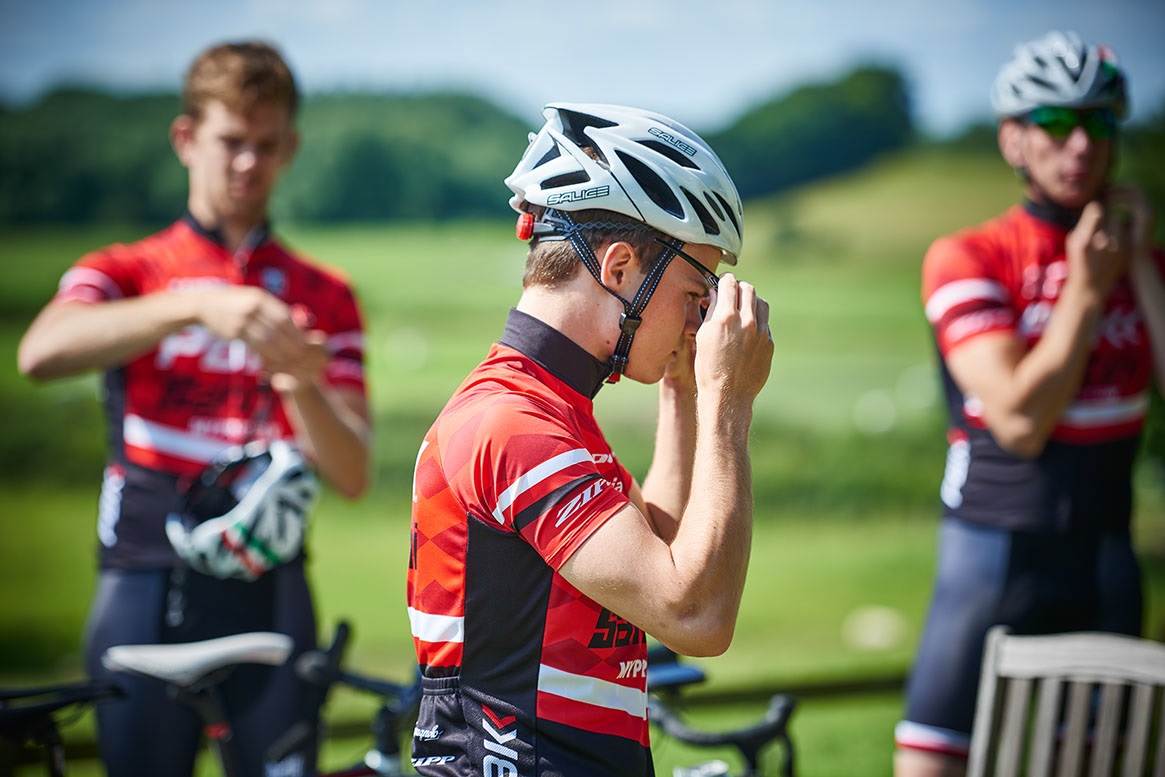 Warming Up:
Make sure you Eat Correctly

First things first: food. Make sure you are eating well in advance. A carbohydrate based meal 3-4 hours before the race is key to ensuring your carbohydrate stores are in a good place and are well digested. Have a small snack one hour before. Something like a carbohydrate bar or gel will do to keep the stores topped up.

Know how you want to warm up

Do you ride rollers or use a turbo at home? Do you use a power meter? If so this can be a really useful tool to use during your warm up as this way, you can monitor your exact power output and tailor your warm up specific to you. If not, this doesn't matter, you can warm up on the road or a suitable place at the venue. We would advise you stick to what you know and what you do at home so your body knows what's coming!

Depending on what type of race you are warming up for, try to use the bike you are racing on. So if it's a time trail, make sure that you warm up on that particular bike and race set up so you are in the right position during your warm up. Your positions will vary slightly from bike to bike and so will the muscles you will use – especially for time trailling – so it important to warm up the right muscles.

Plan Ahead and Prepare

So the key is to plan ahead and give yourself enough time to warm up so you can recover before the start of your race. Know the exact time you are starting and work backwards from that time. The last thing you want to be doing is panicking that you haven't been to the toilet or you haven't dressed yourself properly!

To prepare for your warm up, ensure you have a bottle of carbohydrate drink at hand, a towel to wipe yourself down, a spare baselayer to change into and like a lot of riders, maybe some music to get you in the 'zone' – motivational music can certainly help get you in the right frame of mind for your upcoming race!

Ready to Go!

Once you are prepped, start of nice and easy to get the blood flowing through your legs. 5-10 mins into the warm up start increasing your cadence and HR until you reach your threshold. Hold for around 30-40 seconds and then rest. Get your cadence back up to max and incorporate 3-4 sprints for 6-10 seconds to get your Vo2 up and flush the legs out ready for any sudden bursts at the start or early attacks. Hill climbs and track events can be pretty intense from the gun so you need to be fully warm and firing on all cylinders to ensure max performance. This can also be done on a road near the start if you choose not to use rollers or a turbo. After approximately 20-25 mins of warm up, recover and get ready for your race!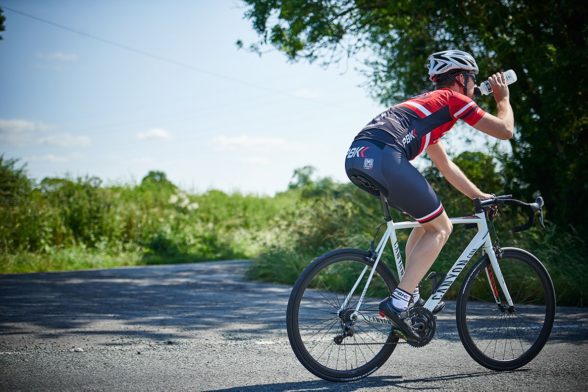 Warming down after cycling is very important for recovery, especially if you're planning to get back on the bike soon after. It helps keep your muscles moving and prevents lactic acid from forming, and also avoids injury!
Let us know your warming up habits and tips on social – @ProBikeKit!