There is so much choice out there nowadays So where do you start?! Long gone are the days where one road tyre for the summer does it all. It is all about certain key aspects of the tyre and varying factors that give you the most from your tyre. There is a huge range of tread patterns, width, compounds, grip and durability found on the market to suit every discipline. So let's take a look at summer road tyres and what you may need to go for to suit your riding styles.
For instance, you and your bike are more likely to perform better if you have the right tyres on. Don't get us wrong there is nothing wrong with using an endurance tyre for racing and vice-versa but you won't get the most out of that tyre and could be missing out on things like grip and durability, speed and reaction.
There is a lot of research, development and testing that go into tyres these days with a lot of focus on tyre width, rim profiling, weight, rolling resistance, grip and longevity. We are here to help make the process of choosing the right tyre much more simple so you don't have to get lost in the world of compounds and treads patterns!
Narrow it down. What and where do you spend your weekends? Below we have broken each discipline down and picked out the top lines from each brand to help you learn and choose the right tyre for you.
Road racing

Road racing is a fast-paced, often long distance events that have tight corners, long descents and unpredictable road conditions and surfaces. Being aerodynamic, light and competitive are all key factors to road racing and choosing your tyres are key to the equation.
Vittoria – This is the clever one. It adapts to the requirements of your riding. Very handy when racing as things change quickly and need to rely on a tyre.
Continental GP attack comp tubular road tyre -This tyre is great for cornering and is particularly good in varying conditions. So if you are not up for changing tyres all the time this is a great option. It's aerodynamic and agile.
Schwalbe  pro one folding road tyre -Schwalbe really don't ever disappoint and this is their very best model. Their tubeless version is extremely reliable as seen tested to the max at the cobbled classics and had no punctures! Impressive. Don't think we need to mention it very fast and light.
Michelin – Michelin Power Competition Folding Clincher Road Tyre – Technology that's used in Moto GP. Now that is pushing rubber to the limit. now transferred to Cycling you can be quite confident that this is a very sure and competitive ready tyre.
Clement -clement Strada lgg folding road tyre With its clever compounds to help with cornering and grip it makes for a very good race tyre.
Challenge – Challenge Criterium Seta Silk Tubular Road Tyre – Great for road racing and crit racing, This is an open tubular so it has the same mounting a standard clincher but adopts the performances of a tubular. Much more comfortable and reassuring.
Veloflex – Veloflex Extreme 22 Tubular Road Tyre. This is probably the lightest on the market and Veloflex's masterpiece. Great in both dry and wet conditions so you don't have to worry if the weather turns!
Circuit racing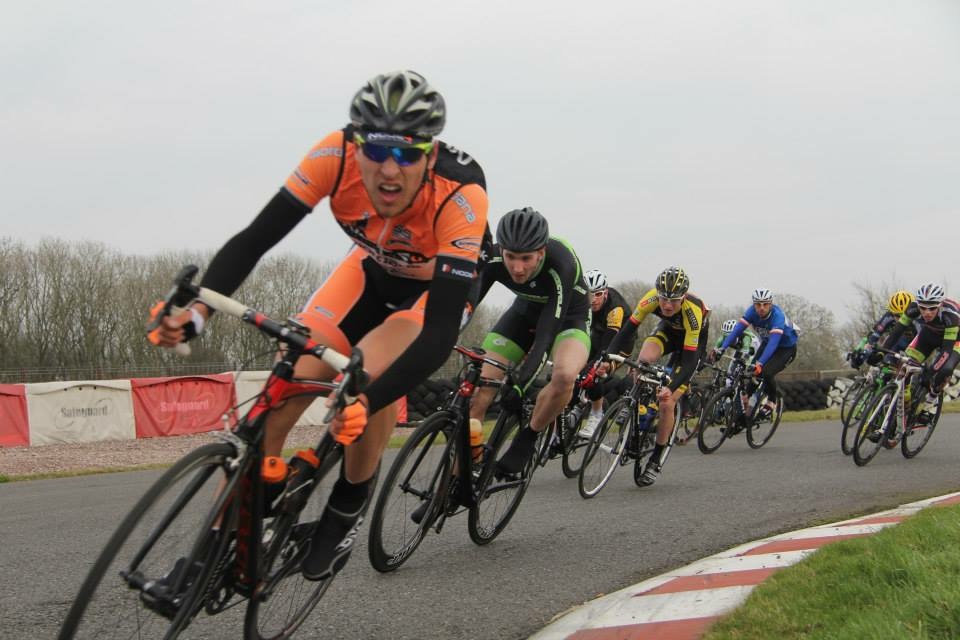 This is very fast paced racing that requires you to be agile and confident. They often have very tight corners, chicanes, and obstacles in the way. so Grip and agility is key in choosing the right tyres for the job.
Continental –Continental Sprinter Tubular Road Tyre – fast, fast, fast!  Very grippy and fast around very tight corners. Tried tested and won!
Michelin – Michelin A1 Aircomp Latex Road Inner Tube this is clearly not a tyre, but latex tubes are game changers for tight circuits and are perfect for a high-performance tyre.
Vittoria  Corsa speed graphene road tyre – This has the same properties as their clincher tyre but with the benefits of a tubular. Sure footed and lower rolling resistance. It performs like a tubular and Adapts to the conditions and riding style and offers a very good puncture protection.
Clement – Strada lgg folding road tyre- The 2 types of compounds on this tyre help it achieve ultimate grip in the corners where you need it the most. When leaning into the corners this tyre comes into its own and gives you that something extra you are looking for when on the rivet.
Challenge –  Challenge Criterium Clincher Road Tyre – The name says it all as this tyre specialises in crit racing. This open tubular is perfect for crit racing if you are riding on clinchers. Fits just like a clincher but has a lot of the benefits you feel from a tubular.
Veloflex –  Veloflex Master 25 Folding Road Tyre – This is described as an  All-purpose open tubular but in fact performs so well that it is sure enough to use during racing in any conditions. A no faff tyre that you can rely on no matter what.
Long endurance club runs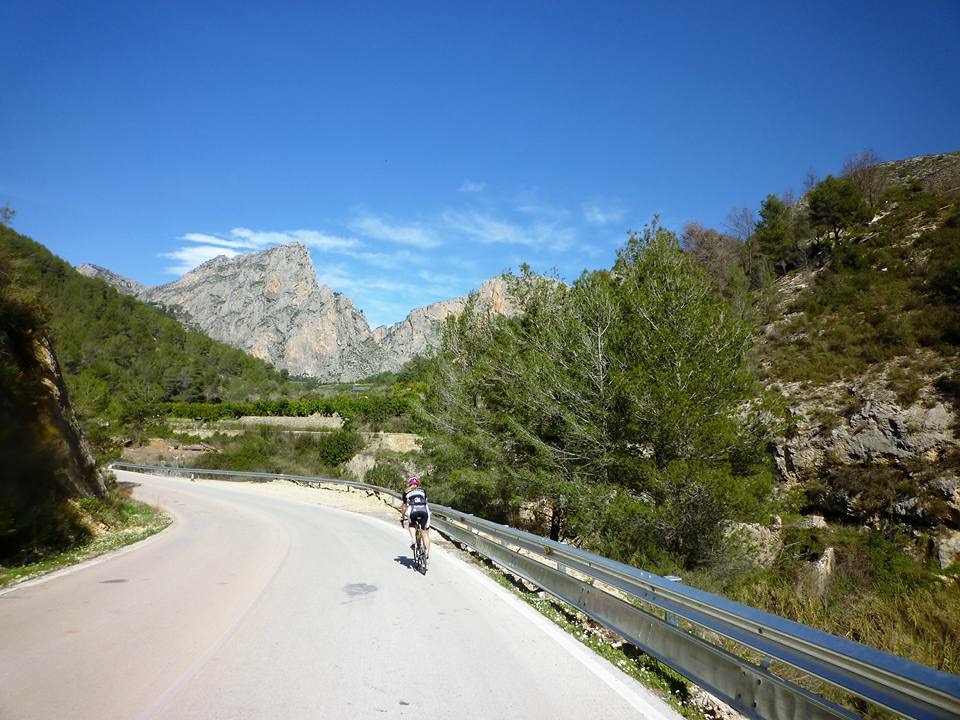 Sunday rides, long days out either solo or in a group. this is where you need to rely on a tyre. You want it to be able to deal with unpredictable road conditions and go for miles and miles. Puncture protection compounds are now heavily focused on in this type of tyre so you can have the reassurance your tyre is able to take a few stones and thorns if need be
Continental – Continental Grand Prix Clincher Folding Road Tyre – These are a well know tyre in the cycling community. Very reliable with its Black Chill Anti-puncture protection compound. You can be sure this one will stand the test of the time.
Michelin  Michelin Power Endurance Folding Clincher Road Tyre  – Known as the most durable in the Michelin range. This is a stayer. The top of the tyre casing has reinforced Aramid Protek+ which resists cuts much more than other tyres. Certainly a go-to tyre for long endurance club run type rides.
Vittoria Rubino pro endurance g isotech clincher road tyre – This addition to the Rubino Series is said to be the best tyre on the market for challenging conditions, even in freezing conditions this tyre shows its potential and after a safe and confident ride.
With it built in Graphene an (almost invisible sheet of pure carbon.) and stronger than steel it gives you the confidence in your tyre to last for miles and miles on the roughest of roads.
Maxxis –  Padrone tubeless ready road tyre – This is a very good option as it is tubeless ready. This tyre offers a double safety protection. With the highest standard for quality and the added bonus of the tubeless. you can be sure you are very unlikely to get caught out with this tyre.
Multi- terrain, gravel roads and off piste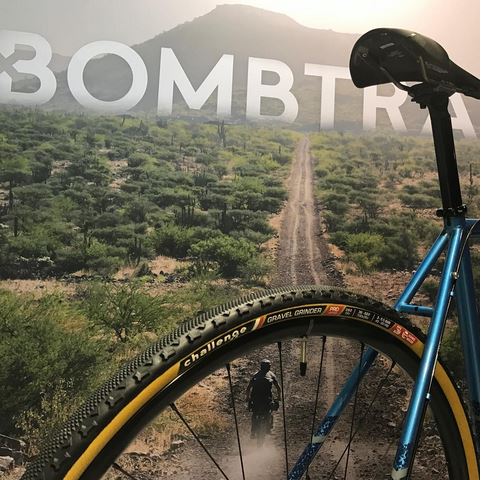 This is for the rogue ones! The ones that don't know what the day may bring. When there is so much out there to explore and discover you need a tyre that can guarantee you can take on whatever is in front of you.
Continental – Continental Contact Clincher Road Tyre (37mm version available) This is constructed to ensure you get a comfortable and sure ride on the road and loose surfaces. 'Flexible shoulder lugs and fine sipes guarantee grip in curves and on loose surfaces.'  so if you are prone to taking your bike off piste then this is the tyre for you.
Michelin – 10810761 – Michelin Jet Folding Cyclocross Tyre the 'fast' off road tyre. Suitable for use on the road as it responds quickly yet perfect for mud off road conditions where you need the bike to handle.
Clement  Strada lgg folding road tyre –  If you are looking for a tyre that you want to mainly use on the road, but like the odd cut through or some cobbled, gravel roads too then this is perfect for those rides. Very well know and used in the classics.
Challenge – Challenge Strada Bianca 260 TPI Clincher Road Tyre – Black/Tan – 700c x 30mm Again, if you are looking for something that just gives you that little bit extra grip and versatility then the Strada Bianchi offers a lightweight responsive tyre that got some strength behind it for those off the beaten tracks rides.
Schwalbe – Durano plus folding road tyre – This is one grippy tyre. Whilst more road focused tread pattern, no matter what the road chucks at you, you can rely on this to be sure-footed no matter what. This is a great go to tyre if you want a do-it-all tyre.
Maxxis – Mud wrestler cyclocross tyre exo- The daddy of all them all. This tyre can even tackle heavy mud and snow or big loose gravel. Soft verges no problem!
Schwalbe –  Schwalbe g one all-round microskin tl easy folding clincher tyreSchwalbes best and most sophisticated compound. With its Triple compound, this is perfect for forest paths, dry and loose trail paths, fields and road riding. With this tyre, there is no need to be stuck anywhere.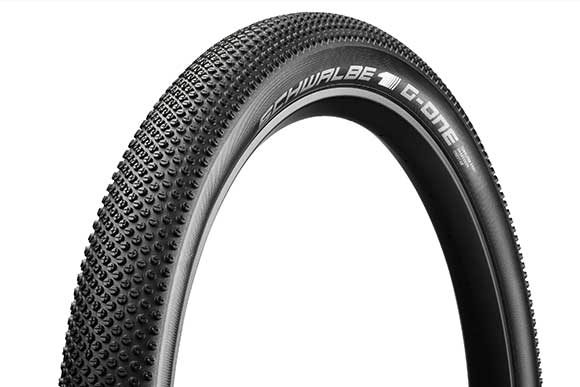 Save
Save
If you have any questions or need some more advice on choosing the right tyres then get in touch @probikekit or on the #YourRide