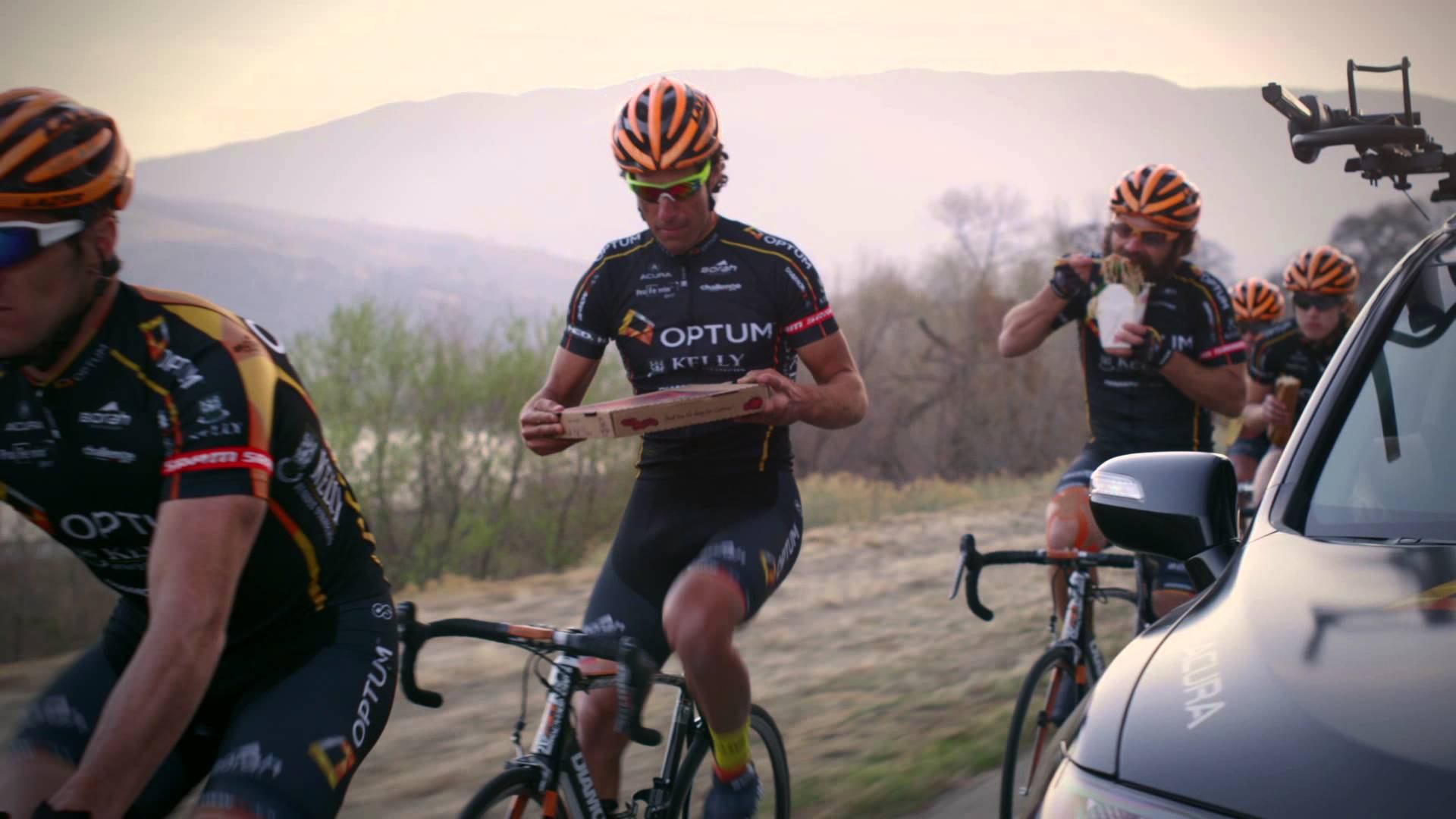 Nowadays meal times are getting harder. Lack of inspiration, lack of time, lack of know how or just simply cant be bothered attitude. But being a cyclists you still have to eat. Very well. Missing meals or having beans on toast for tea just wont cut it. The next day you will be lacking in energy and are likely not to perform on the bike very well. Remember for around 1 hr of strenuous cycling at around 17-19 mph you are looking to loose around 700 -800 calories. That's a lot of calories to replace, let alone the amount of damage you will have likely done to your muscles and therefore need the extra protein to repair the torn muscles. Missing meals are not an option. in contrast you don't want to be a the fish and chip shop or takeaway either. We've gathered some expert advice on meals for cyclists in order to provide you with several options that are quick and easy to prepare.
Meals for Cyclists:
We don't want to try and turn you into a culinary god but unless you have a passion for cooking let's face it no of us want to be spending hours in the kitchen everyday, we just want to eat. Today we are going to show you 4 meal options for Breakfast, Lunch and Dinner. Simple, easy, no fuss and fool proof meals to keep you entertained, full and trim. All the meals we have suggested are hearty, low in fat with a good ratio of carbs and protein to ensure your body is fuelled and ready to go for the next day.
Meal option 1
Breakfast – Porridge simple and easy. If you want to spice it up add some banana or a sprinkle of assorted nuts.
Lunch – Soups, soups are good as they are low in fat a good source of carbohydrate. They are quite comforting and give a good release of energy though the day. Try things like Leek and Potato, Chicken and Veg, Red Lentil and Chilli, Roasted Sweet Potato and Carrot, Chicken and Mushroom. If your culinary skills or time cant make these then they are easily found on the supermarket shelves.
Evening – Pork with mustard apples – Low in fat, hearty with a good balance of vitamins, Carb and protein, serve with a choice of your fav veggies and mash, Cooked in less than 25 mins. Perfect.

Meal option 2
Breakfast – Boiled eggs and Brown toast. Boil the bight before, all you have to do is pop the toast down in the morning.  Low in fat and rich in protein.
Lunch – Sweet Chilli chicken and rice – Low in fat, good source of protein and high in carbohydrate, simple and easy with no fuss. perfect for the daily commuter or culinary challenged people.
Evening – Jambalaya – This sounds all very exotic, but is very simple, high in carbs, low in fat and very tasty. It often makes too much and is lovely cold the next day! All you need is some Chicken, Rice, Peppers,Onion, Chorizo and seasoning – It goes all into one pan and is super easy. If you want the method see here.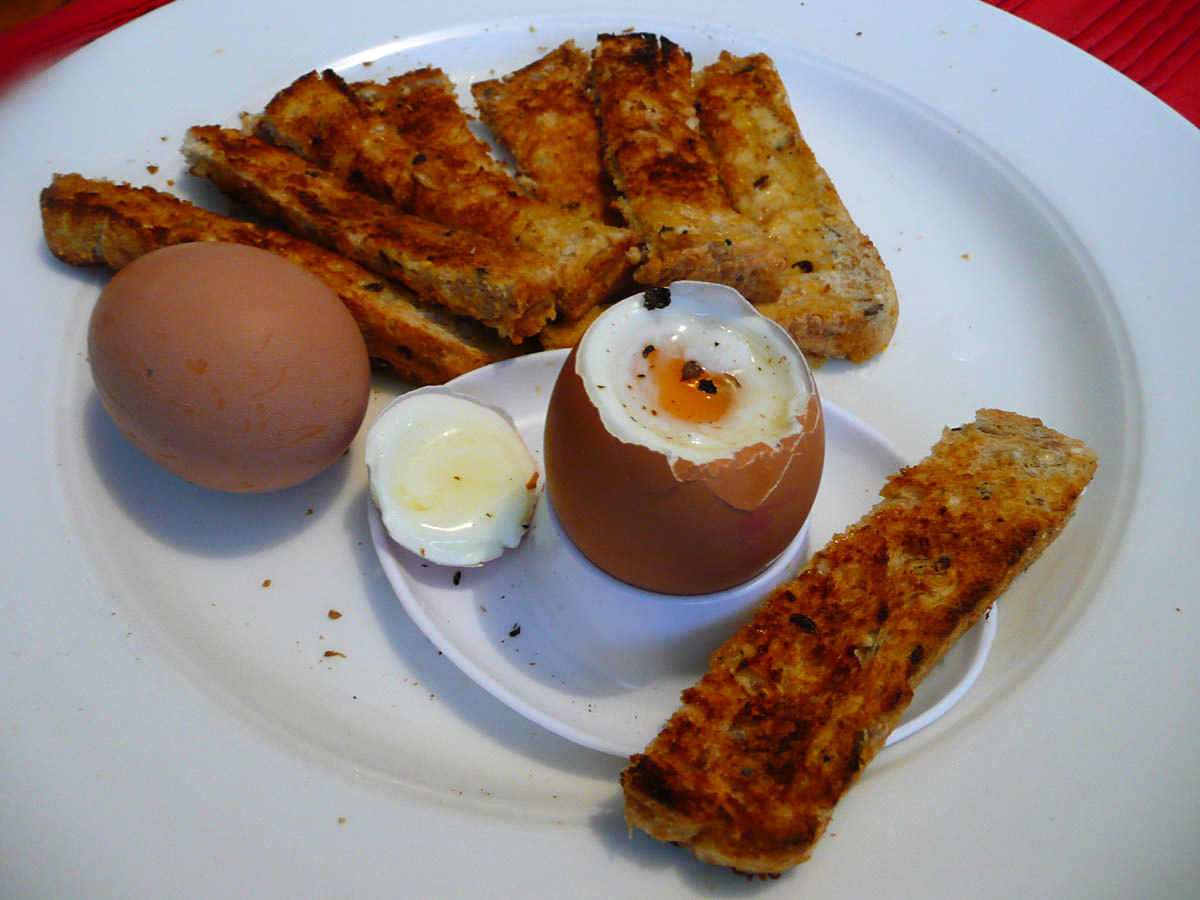 Meal option 3
Breakfast – Protein pancakes. Simply add some protein to your pancake mix and it 10 mins your morning meal is done.
Lunch –  Turkey stir fry. Chuck in your fav vegetable and low fat turkey with a handful of noodles and you have yourself and tasty and sustainable dish. Full of vitamins, carbs and protein, a fully balanced lunch.
Evening – Salmon and Spinach Pasta – This is done in less than 15 mins. Full of protein, iron and carbs. Low in fat and tasty. all you have to do is chuck some salmon, sun-dried tomatoes and spinach with a splash of olive oil and you are done.
Alternative to fish – Turkey meatballs or bolognese and spaghetti – Lower in fat than beef mince and still a quick and tasty option. Click here for an easy recipe from BBC Food.
Meal option 4
Breakfast – Crumpets – Simple easy full of carbs and low in fat. If you want to add some protein into the meal then some cashew nut spread or peanut butter spread is very nice.
Lunch – Prawn salad – This is dead easy and very tasty. Low in fat, rich in omega 3. Chuck your fav salad items into a bowl with a small bread roll and some Marie-Rose dressing and your have yourself a tasty lunch.
Evening – Fajitas, Use chicken or turkey with peppers,  onions and seasoning and you have yourself a low fat, vitamin and carb rich meal. Try with corn on the cob and chunky home made wedges. part cook a Jacket Potato cut into 4 or 6 wedges, brush lightly with oil and oven bake for a further 10 mins on high. Simply delicious and healthy.
Save
If you would like any tips or advise on eating for your sport then feel free to contact us on social @probikekit or use #YourRide