Massaged all day?
So you have in mind that the riders would stay in bed all day being fed and watered and massaged all day? This is what us, the average cyclists would do right? Surely this seems like the most obvious thing to do? Well, think again! Believe it or not the TDF riders actually go for a ride! Albeit a nice steady one. They go out to keep the circulation in the legs going and try to get rid of any unwanted lactic acid from the previous days efforts and make sure the body doesn't forget it has some of the hardest days ahead of it. The last thing they want is their legs to think that they have finished and seize up! And when you are in possibly the most beautiful places in the world what a great excuse to go an enjoy some of the worlds finest scenery.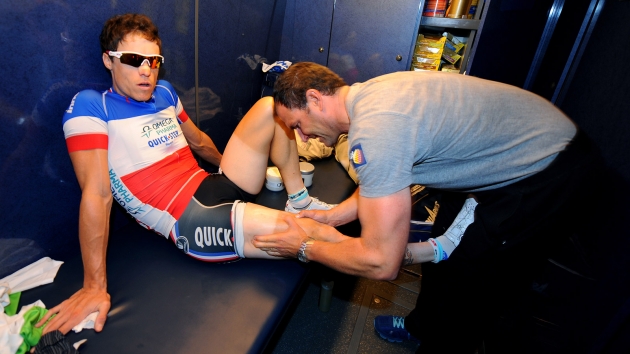 In the Spotlight
Once they have been out for a ride, then what? Media… this is a job you have to do when you are one of the best riders in the world. With fame comes demand. Everyone whats a piece of you when you are Chris Froome, Vincenzo Nibali, Riche Porte, Peter Sagan and the list goes on! Meeting and greeting fans on rest days are fairly standard. Signing autographs and taking the ever so flattering selfies with super fans and giving interviews are in the daily jobs for the day.
Eat some cake
It all sounds such hard work?! But it isn't  all work work work  though. We have all seen the cheeky little photos of them sat in cafe's drinking coffee and eating cake in the afternoons. Whilst you may think tese perfectly tuned athletes are tea total many of them with wash down a carbohydrate rich meal with a cheeky beer or two at the end of the day! After all beer is just carbs right?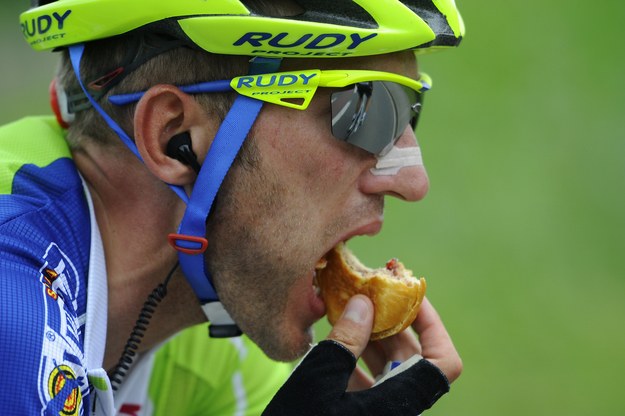 Put your feet up
Yes of course they will be some much needed time for a feet up session and a massage at the end of the day in prep for the next long day in the saddle. This is time to let the body replen some much needed carbs, rest some niggling injuries and get the body in a better place for the next week or so until the next rest day!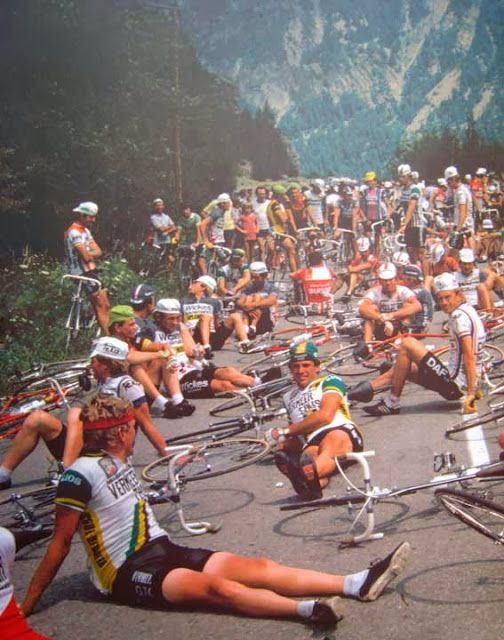 What do you get up to on your rest day? We would love to hear yours!  Tell us on the #YourRide or @probikekit