Breaking into the cycling industry can be extremely difficult for a new brand, especially one manufacturing high-performance carbon fibre wheels. The big-name players have been around for decades and are well established with huge marketing budgets and major reputations. One brand that is successfully making a name for itself is Venn Cycling. We spoke exclusively to the company's owner, Victor Major, to find out more about his emerging brand and what makes Venn wheels unique.

What interested you about the cycling industry?
Victor Major: I started as a consumer, my first bike was a Specialized Hardrock hardtail. I found it difficult to understand why one bike was better than another and why there was such a huge price difference between similarly equipped bikes. When I came to buy my first road bike I faced the same problem; I couldn't figure out what made one frame better than another. I equated the performance of a frame to price and assumed expensive frames had to be 'better' than cheaper ones.
I did some research but none of it made sense from a technical or tangible perspective. I bought several frames and, sure enough, they all felt different. In 2008 I decided to see if I could convert this into a commercial endeavour and started a bike business. I travelled around Taiwan and China visiting various factories, talking to the factory owners. I spoke with product managers, engineers and designers and finally understood how the industry worked, form a tangible product perspective. It turns out there is no secret. All things being equal, expensive frames do not perform any better than cheaper ones, but brands are free to claim whatever they want. The bike industry is a consumer product industry where tangible performance and the primary cost of manufacturing is secondary to the to the overall perceived product value.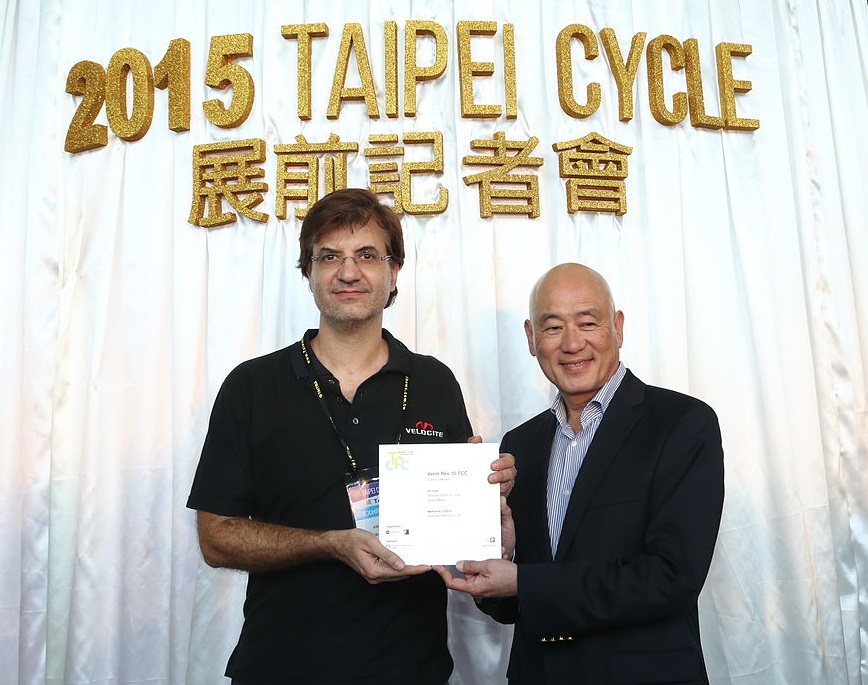 What is the philosophy behind Venn Cycling?
Victor Major: I decided that my bike company would be different to the majority of bike brands in that we would tangibly deliver what other brands promise. If we claim that a frame is stiff and responsive, it will be stiff and responsive. If we claim that it is aerodynamic then it will be aerodynamic and not just have an "aero" sticker on it and a marketing claim.
This was the only way we could penetrate the market as we had no way of competing against larger brands when it came to marketing spend. We just had to perform better.
Why should cyclist choose Venn wheels over competitor brands?
Victor Major: It is impossible to consistently lay-up carbon fibre correctly by hand, in commercial quantities. Venn Rev rims are made using a continuous carbon filament winding process which we released in 2015 and have since collected multiple industry awards for. Besides the rims, every other component used in Venn wheels has been carefully selected and tested over a period of several years.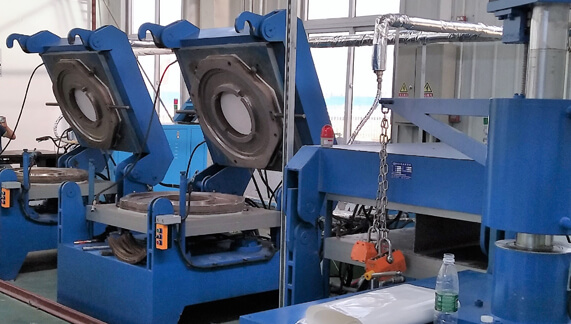 Venn Rea hubs were tested for one year before we used them on our wheels. They're lightweight and have tight tolerances ensuring exceptional rolling performance. Both the spokes and nipples we use have proven to be extremely reliable. In the two years we've been building Venn wheels we haven't had a single spoke breakage or nipple failure.
Our wheels are hand built and each spoke is tensioned to a tolerance of within 5%. When combined with our exceptional layup uniformity, this results in a very stable wheel that remains true after extended use. The layup of the rims also ensures better road holding; the vertical stiffness allows the rims to deform vertically, but not laterally. This results in less wheel skipping over rough surfaces, especially during cornering.
How do your wheels compare to other wheels on the market during wind tunnel testing?
Victor Major: When we tested the Venn Rev 35 range in wind tunnels we saw that the performance was very similar to that of other 50mm profile rims on the market. The shallower profile also means that Rev 35 wheels also perform very well in crosswinds and when climbing. The standout performer when it comes to handling is the Rev 507 range which is optimised for 25mm tyres.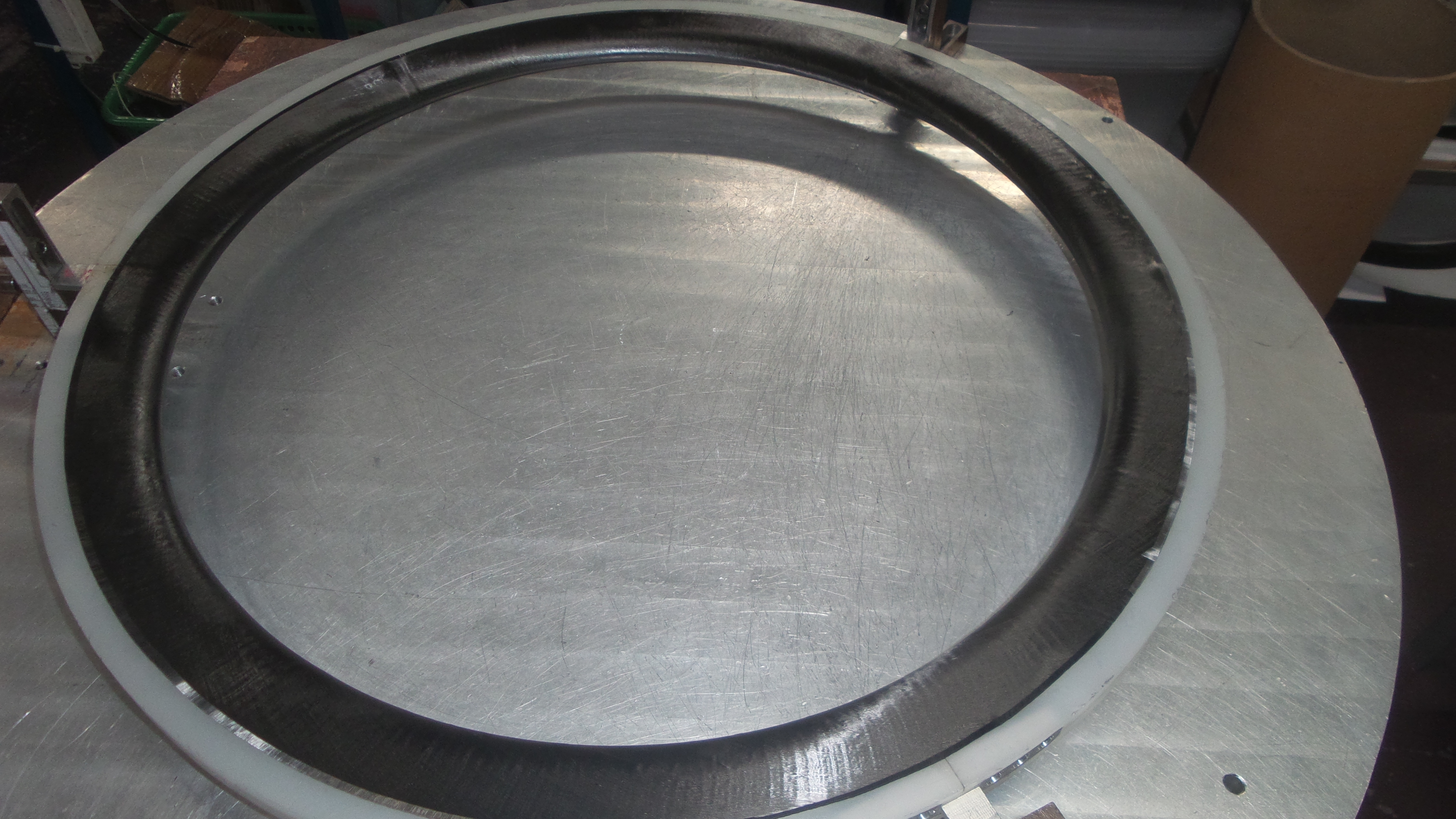 What is the biggest challenge you've faced while working in the cycling industry?
Victor Major: All the language that we could use to describe our products to potential customers and the press has already been used by other brands and thus lost its impact. Customers are tired of hearing about how stiff something is, or how well it handles, or about miraculous aerodynamic performance.
As I mentioned earlier; brands can claim anything they want and often the bicycle media will publish an article without querying the claim. Recent examples include 'aero' bikes made with round tubes or carbon rims that offer physics-defying braking performance. Even now, when Venn Cycling carbon rims are made to a higher uniformity standard than any other rims on the planet, we still see other manufacturer's hand-made rims being priced and valued higher.
What does the future hold for Venn Cycling?
Victor Major: We're currently developing an exciting new rim model that will be released this year. The profile was developed using an artificial intelligence optimization program. The outcome looks superficially conventional, but it is unlike any other rim currently available.
On the manufacturing front, we'll be releasing prototype rims at the Taipei Cycle Show in October, made using our new fully automatic process at a facility in Germany. This is a great step for our long-term research and development project that was recently funded by the Belgian government. The goal is to be able to manufacture high performance, low-cost composite parts to a standard of quality not normally expected of bicycle components, at the site of consumption, not in Asia.
The benefit of this will be lower cost carbon wheels, with shorter delivery times, with exceptional durability and of course superior overall performance.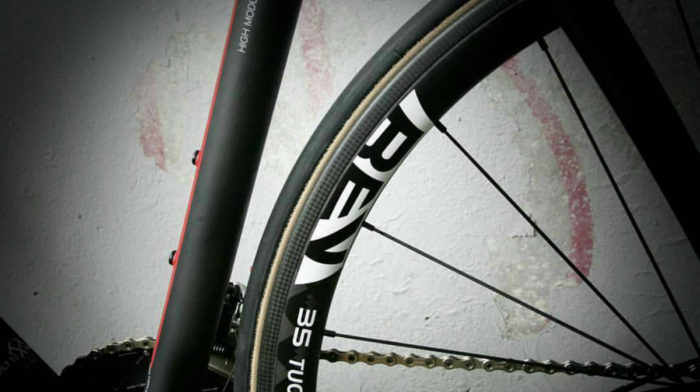 Venn Cycling is a company that manufactures carbon fibre wheels using two completely unique and innovative methods. Find out how Venn Cycling manufacture an extensive range of wheelsets that rival their competitors on both performance and price