The leaders' jerseys for the 2018 edition of the Giro D'Italia will once again be provided by the prestigious Italian clothing brand, Castelli. In addition to the pink, cyclamen, blue and white jerseys for the leaders of the four classifications Castelli has produced some limited edition jerseys to celebrate individual stages.
We're giving you a chance to win not only the official Maglia Rosa (identical to the jersey worn by the leader of the Giro) but also the special edition stage jerseys! If you win one you also get to choose the size of the jersey!
How To Enter Our Giro D'Italia Competition:
For stages 1, 14, 17, 19 and 21 Castelli have made special edition jerseys. On each of those days, we'll put a post on either Facebook, Twitter or Instagram (as listed below) and all you have to do is follow the instruction in the post. i.e. To win the Zoncolan jersey head to Twitter on 19th May, 'Like' and 'Retweet' the post with the photo of the Zoncolan jersey and you're in the prize draw!
To win the Maglia Rosa simply comment on any post we put up during the Giro that includes a photo of the pink jersey and tell us who you think will win the race overall (General Classification).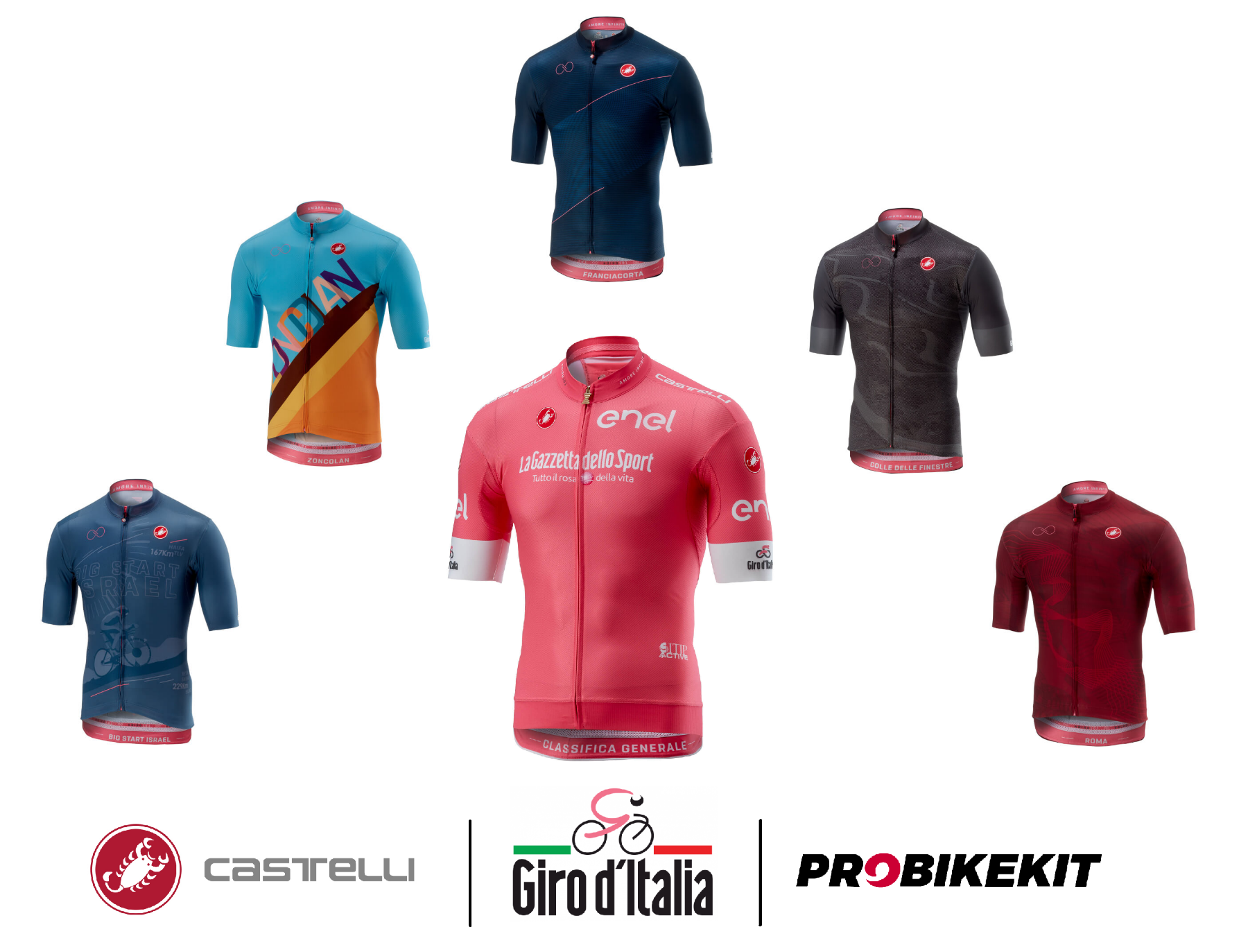 Stage 1 Israel Jersey – Enter 04/05/2018 via our Facebook page.
Stage 14 Zoncolan Jersey – Enter 19/05/2018 via our Twitter page.
Stage 17 Franciacorta Jersey – Enter  23/05/2018 via our Twitter page.
Stage 19 Finestre Jersey – Enter 25/05/2018 via our Instagram page.
Stage 21 Roma Jersey – Enter 27/05/2018 via our Facebook page.
Official Maglia Rosa Race Jersey – Enter at any point throughout the Giro D'Italia via Facebook, Twitter or Instagram.

T&Cs – One entry to each competition per person. Jerseys to be posted after the Giro D'Italia has finished.