Most people would say you can train from heart rate and heart rate only. Many years ago we didn't even have HR to train from, It was a case of going out and riding by 'feel' but in this modern day times have changed and with competition being so fierce these days we are all looking for those marginal gains. Luckily for us  some highly skilled and knowledgeable people at i-bike between them they have developed technology to give us a reliable and accurate measurement of our power output by using:
'21st century digital sensor technology.  The Newton's accelerometer and dynamic pressure wind sensors—both used in aerospace applications'
And as you may be aware HR is a good gauge and serves a good purpose but if you are looking for a more accurate analysis, wanting to gain a little or in this case a lot extra from you training then this could be the product for you. Heart rate unfortunately cannot take variables into account such as illness, fatigue, humidity and cold. And therefore is not an accurate measurement of how well you are going. By using a power meter you can control what session you are actually doing. And not guessing off heart rate. For example if you trained hard the day before and put out 250 watts in Zone 2 and needed to put out 250watts again the day after but are slightly fatigued, your heart rate would look more like Zone 3 – Zone 3.2. You can see that using heart rate only is an inaccurate guide to what power you are potentially putting out.
This long awaited product is a ground-breaking new technology that is claimed to be the 'world's only power meter that has everything you need to train race and win with.'
What is I-Bike Newton?
It's about time something came on to the market to compete with the best of cycling computers power meters and data analysis.
I-bike offers a full range of computers ranging in price and ability so you can choose what you require and not have to spend unnecessary money. One of the best things about this product is that you can switch this from bike to bike making this a very simple easy and very affordable piece of valuable training equipment.
What I-Bike products are available?
This is a really cool piece of kit, it is sleek, and completely sealed in a waterproof case, It gives you a clear and precise view of your location on a map displayed on your iPhone 5S/5 AND iPhone 4S Its logs all your data including speed, cadence, distance and time whilst being able to listen to your music all at the same time! And because of the GPS all this data can be uploaded to strava whenever you want.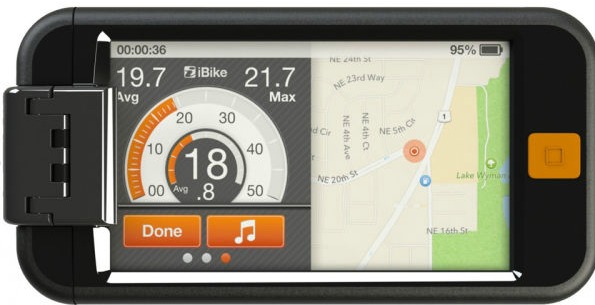 In simple terms this unit monitors your power accurately. The little built in sensors measure forward acceleration and opposing air pressure. It of course measure your speed, time,distance, gradient,altitude, temperature and connects to all ANT devices so you can use Heart rate as well. The beauty about the way it gathers the information means that unlike most other power meters, you don't have to continually re-calibrate the unit. This alone is one of its many brilliant features as this is one of the most common problems faced with most other powermeters.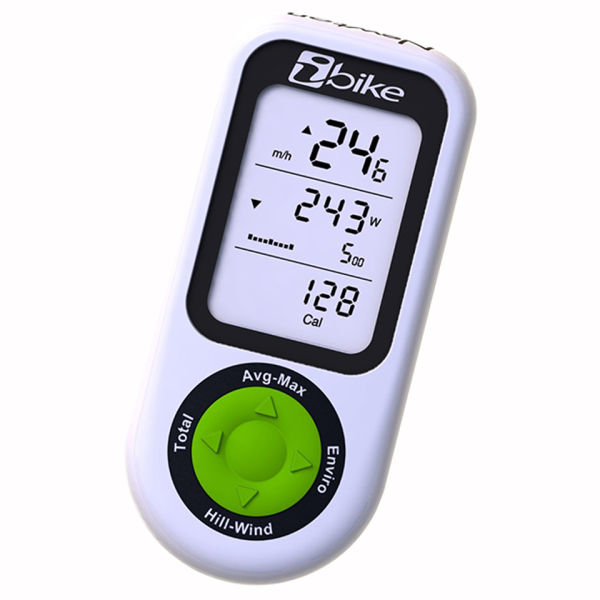 I Bike Newton Powerstroke
This is the same base unit as the newton standard but more features – This clever and valuable piece of equipment actually measures your pedal stroke. So can tell you what you left and right leg is up to. This is also quite valuable as it can be used on indoor trainers. See here for compatible indoor trainers.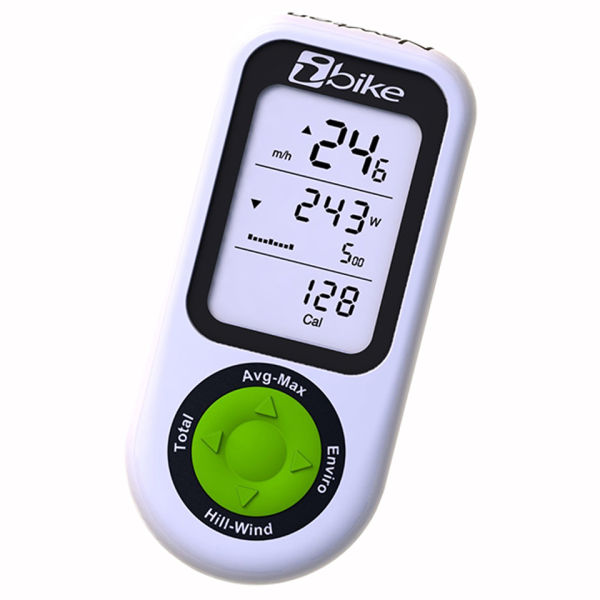 I bike TT
This again has all the features of the powerstroke but has new mount for time trial bars, remote wind sensor. This also has 4 times more memory than the basic Newton – with additional mounts. It allows you to perform power testing and put training programs together, like the Powerstroke which can then be displayed on the screen for you to read as you train. You can see any wasted power either from side to side or front to back. This computer can literally monitor every part of you body's efficiency it can also tell you how aerodynamic you are and how well you are drafting, Measures drafting sweet spots it can identify where the best position is and how much extra power or work you are having to do whist on the front. So by analysing and tweaking your position you will be able to see where you are most efficient and aerodynamic and record accurate data to learn and improve from. This serious piece of kit works with all you ANT devices so will connect to your Heart rate monitor, cadence sensor and Garmin.
The only downside is that the device does not have a built in gps so you do have to carry a garmin, gps computer or iPhone in order to upload data, but taking into consideration its benefits and ability, this isn't such a hardship after all.
Don't forget to view your ride in Google Earth, or send your ride data to your STRAVA account!
Too see the full range of products please click here.