Often overlooked as a 'must buy' or 'needed' piece of kit, cycling helmets are often bought out of necessity rather than choice. So in this ProBikeKit guide, we're going to shed a little light on the different types of helmets and how you can maximise your purchase to get the right one for you. We'll be looking at everything from standard road helmets, to aerodynamic helmets, with a few stylish ones thrown in there too.
You've only got one lid, so protect it well! And remember, you can purchase all the helmets mentioned in this article here.
Hit the road safely – the road helmet.
Cycling with a helmet is a must, and when you're on the road, there's no better helmet than the classic road helmet. Popular models such as the Giro Savant are great for every rider, whilst those looking to have the edge may go for the Giro Ionos with its advanced ventilation and protection features.
The classic road cycling helmet is designed to be lightweight, slim line and most importantly: safe. These are the go-to helmets for every road rider, and are the most versatile in terms of everyday use.
Who wears them? You'll see these everywhere from the Tour de France, to your next door neighbour as he pedals to work every day. These helmets are great for every cyclist and are sure to keep you safe as well as looking good. Check out Giro, Bell and Carrera for the latest designs and technologies.
Hit the road faster, safely – the aero helmet.
If you're a speed demon who's addicted to time trialling or triathlon, then you'll probably want to go for an aerodynamic helmet. These helmets may look like futuristic helmets built for space travel, but they will shave seconds off your time by cutting through any wind resistance.
There's an on-going debate about whether or not it is worth 'going aero'. We cyclists are known for being obsessed with cutting out any unnecessary weight:  we'll strip our bikes bare, diet down to a light bodyweight and wear as little as possible. While this is great for climbing and endurance, it has its limits as to what it can offer for speed over time. This is where aero equipment comes in; it promotes speed and helps you to gain momentum over distance. The only drawback is that it can be slightly on the heavy side, as far as cycling equipment goes.
This is where the continual struggle between lightweight and aerodynamics comes in: which do you choose? Our advice at ProBikeKit is to train in a standard helmet and go aero when you need it, be it race day or just for your time trial training days. If you don't fancy one of the larger aero helmets, but still feel the need for speed, then don't worry, there are other, more subtle types of aerodynamic helmets available at ProBikeKit, including the Giro Air Attack range, with or without a visor.
Who wears them? Anyone looking to increase speed on the flats, an aero helmet is perfect for triathletes and time trial enthusiasts. You can also make good use of aero helmets out on the track.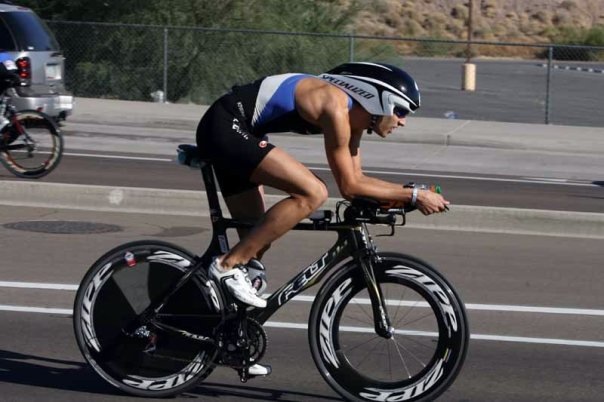 Hit the road in style – the foldable helmet.
Cycling consists of riding up tough hills, tackling long rides and racing against people faster and more aggressive than you. All in all cycling is a tough sport, but sometimes we just ride for pure enjoyment and fun.
You know the days; maybe you're just cruising round the park on a Saturday, zipping to the shops or meeting up with some friends. For these occasions you might be dressed a bit more casually and wish not to give off the impression of a pro rider. For these days, you might fancy going out in a Carrera foldable helmet, it's modern, stylish and incredibly urban. We have a wide range of colours available at ProBikeKit, including country flag editions.