1. The Light nights
Counting down the days until the clocks go forward is like waiting for Christmas when you're a kid. The end of March approaches and the Clocks move forward! This is the best time of year for most cyclists I imagine, having that extra couple of hours at night after work really does make all the difference, physically and mentally. Just when you thought you couldn't take any more of the bad weather, dark nights, and nights in the garage on the turbo trainer, you can now go out for a quick blast after work in the light and enjoy some fresh spring air.
2. Your Summer Bike
Oh yes – Its nearly time to wipe the dust of your summer bike! Okay, so this has probably been sat in your garage now for about six months, so make sure you give it some TLC before hitting those Strava segments. Quick check over your tyres to make sure they haven't perished over the winter months and make sure your chain is well lubed, as they can easily deteriorate over Winter when left to stand still.
Now if you haven't got a summer bike, get one in your life. You may ask why do I need two bikes? Why have one for winter and one for summer? Well winter bikes are reliable 'hacks', they're hacked with mudguards, lights, winter tyres, sturdy wheels and cheaper heavier parts to help you get through the hurdles that winter chucks your way. But come on, who wants to be lugging that bike around all summer as well? You don't want to be stripping it all from its winter clothes and making it work all summer as well. Check out some summer bikes and some nice wheels to go with it and your ride is set up.
 
 3. Faster Strava Times
We've all heard it or said it 'I'll be quicker in the summer on my summer bike, I'll smash that segment in the summer!' Well, it's kind of true. This is something to definitely look forward to, the roads are dryer and you've got a lighter bike and wearing less kit. Also, if you shaved your legs you could reap the rewards too, by shaving all this weight off, you're bound to be at least half a minute quicker – right? Time to start beating your mates up some local climbs, and if you don't do Strava then where have you been?
Join PBK's Strava 
4. Summer Clothing
Goodbye full-length winter tights, and hello, Summer shorts! There's nothing quite like getting your legs out on that first day of the good weather! It feels like an eternity since you're legs saw daylight. Just be careful your pearly white legs don't scare the sun away!
Shop all shorts here
5. Tan-lines
There is something quite satisfying about developing your tan lines. Yes, it does look stupid in normal clothing, and can look a little embarrassing on a night out, but if your tan lines are loud and proud you know you've put some hours in on the bike and this is what you have to show for it. But remember, be sensible and wear sun cream!
6. Cleaning your bike less
No mud, no water, no ice, and no salt means no corrosion, which means less cleaning. Just sit back and enjoy; a little wipe down of your chain and a re-lube will be enough most of the time. Remember to do your everyday checks though, you don't want a mechanical to ruin your ride.
7. Losing Weight
Now that spring is almost here, we normally start to eat a little less of the comfort food and consume more of the healthy salads. Tie this in with mid-week evening bike rides and racing, and you have a sure way to lose those extra winter pounds. But make sure you are getting all the right nutrients into your body, a recovery drink and hydration tabs are essential to make sure you are firing on all cylinders.
8. Less Turbo
Ok guys, you've done it! You've gotten through the winter and the dreaded turbo, well done! What you will probably have found though is that the turbo has gotten you quite fit and strong, so don't completely neglect it. Incorporate one session of turbo or rollers into your weekly training plan to keep things sharp, it's been good to you so don't forget about it totally.
9. Pro Races
Were still riding the wave of excitement from last year's Grande Depart in Yorkshire, and we can't wait for it all to kick off again! I know it's not starting in the UK this year, but we have a lot to look forward to. The Froome and Contador rivalry promises to be a spectacular clash of the titans. With the spring classics in full swing and more open than ever – as shown by Stannard's spectacular win against all odds – there's even more to get excited about.
10. Racing and Sportives
This is what most of us have been training and waiting for all Winter – racing season! If you're like most racers then your itchy feet will really be kicking in by now and you're raring to go. Most of your weekends will be jam packed full of either a race a sportive, adventure or challenge of some sort!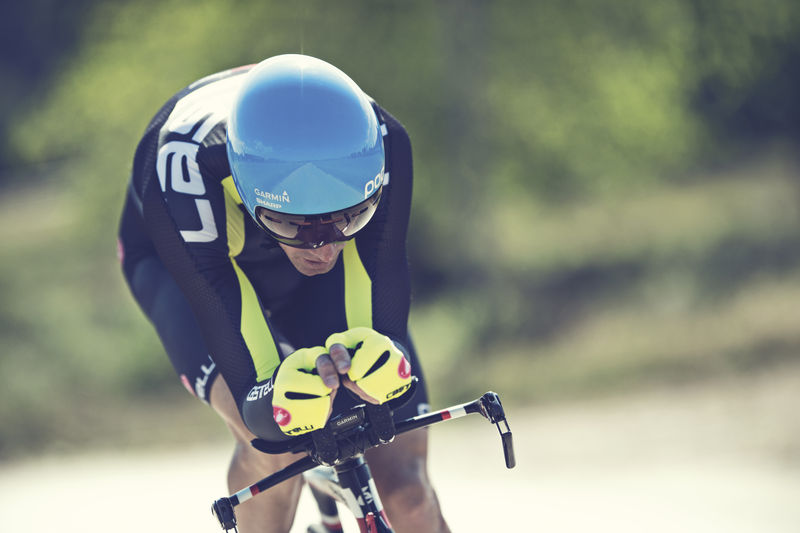 Now get out there and enjoy!