This blog is for those of you who like bold colours, cycling apparel and gaining an insight into what goes on at one of the Worlds' most respected clothing companies – Castelli.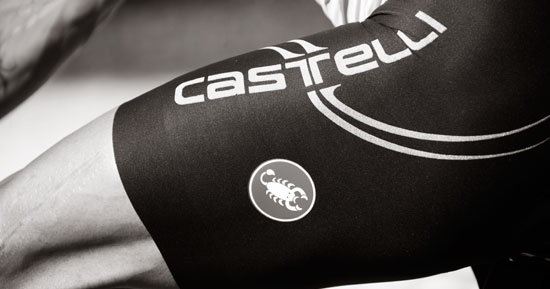 Castelli traces its roots back to 1876 and a fine tailor, Vittore Gianni, in the heart of Milan. Through the years, Vittore Gianni clothed AC Milan, Juventus, and the Milan Ballet. The first cycling clothing was made in the 1910s for the five-time Giro champion Alfredo Binda.

Maurizio Castelli was born in 1948 and grew up following the races of Fausto Coppi, a close friend of Maurizio's father who was then owner of Vittore Gianni. Coppi always wore Vittore Gianni clothing, including the first silk skin suits designed for Fausto's time trials.

That famous photo of Coppi and Bartali sharing a water bottle while climbing the Col d'Izoard? Yep, both are wearing Castelli jerseys.

We've worked exclusively with Castelli to create our own Castelli PBK Exclusive range.
We found this superb gallery of a visit to the Castelli offices last week and felt we had to share it with all you guys.
It is a collection from freelance journalist/photographer Jered Gruber who was at Castelli HQ recently (take a look at his other galleries if you have some spare time – they're amazing).
The colours and atmosphere which these images portray is really great, all of the office would now jump at the chance to go and visit!
Click here for the Flickr gallery of the images.

Seen any more great cycling related images? Share them below with us all: